December 2016 – Christmas picture.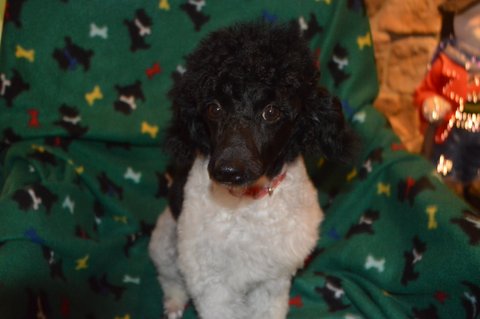 November 2016 – My little parti boy pup (future stud) is growing up.  He is 10.2 oz. Just a very very handsome little man!  He is very well mannered, loves to be with mom Renee and wines a little when he can't be with her.  Just a great pup.  Exceptional poodle!
We have a new addition to Pierce Schnoodles! He is a parti poodle (Black and white) and name Zacariah. We call him Zack. He was checking out Sasha's babies while we cleaned the box. They were the only ones he could find that were smaller than him! He is adjusting great!