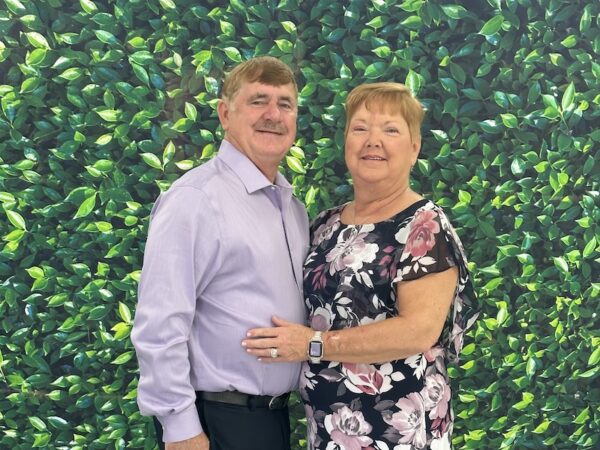 Breeding Schnoodles is our joy! We truly enjoy every aspect of bringing Schnoodles into the world and finding perfect homes for them. Our newborn pups know us from Day One. They are socialized, spoiled, loved little pups while they are with us. As they grow, we try to determine each one's personality and temperament. This helps us match the right family with the right pup.
"My parents bred Schnauzers for many years, mostly as a hobby. As a child, I had a Schnoodle (of course, it wasn't called a 'Schnoodle' back then!). Suzette lived a long and happy life, and was a loyal partner to my three sisters and I. She tolerated anything—from playing dress-up to having tea parties. She was the best pet anyone could ask for!"
Our Facility
| | |
| --- | --- |
| | We are located in beautiful Pittsboro, NC, close to Chapel Hill and Raleigh. Our pups make great family pets, because a loving home is all they've ever known. The pups are born in our home and live there for the first month of life. Our home provides a safe, comfortable place for the pups to get through those first few weeks with plenty of loving, cuddling, and one-on-one care. |
| | At about four weeks of age, the pups are relocated with mama to the nursery. Our nursery is a separate building close to our home that has all the comforts of home PLUS a full grooming station, bathroom, resting area, and plenty of room to separate litters and adult dogs of different genders. |
| | The nursery includes plenty of room to store our pet supplies, has ample space for grooming and bathing the dogs, and is kept immaculately clean. Since we spend so much time in the nursery, we make it homey with cute posters, a wall calendar, and an adorable Schnauzer decorative border. |
| | Here's one of our Schnoodle pups at our grooming station…also known as the "puppy spa!" The waist-high tub, spray nozzle, and non-skid mat make it easy for us to give the pups a quick bath. Renee grooms each Schnoodle who's getting ready for "Adoption Day!" |
| | The nursery has all the comforts of home: radio, microwave, coffee pot, sink, restrooms, mini-refrigerator, and comfortable seating. |
| | In the nursery, mama dog gets to stay with her pups in a large fenced-in area. This is where the pups are weaned and learn to eat 'mush.' It's also where they continue to play and socialize. |
| | This is another photo of the fenced-in area. The space is large enough to set aside places for eating, sleeping, and going potty. As the pups learn to do their business, they are praised immediately. |
| | As the pups get a little older, we move them, with mom, into one of our large indoor runs. |
| | Once the pups are about five weeks of age, we attach the fenced-in area on to the end of one of our large runs. With this larger space, the difference between "sleeping area" and "potty area" is even more well-defined. We also work with the pups to learn the difference between "inside" and "outside." |
| | As you can see, the nursery is only about 20 or 30 feet away from our own home. Our mamas and puppies are never far away from us once they move to the nursery. As the pups get older, and as the weather permits, they spend plenty of time outside in the sunshine and grass. |
Our Vets
It's only the best for Pierce Schnoodles! And that goes for our vet care as well. Holly Weston and Leslie Staggs are the vets at Jordan Lake Animal Hospital in Pittsboro, NC. They take care of all our dogs and puppies. They are both wonderful, caring, loving veterinarians. We are so grateful to have found them here in Pittsboro. We love Dr. Weston. She is our primary vet and is a wonderful source of information, resources, and advice. Dr. Weston has visited our kennel facility and recommends our breeding program. Amy, the receptionist is great! She puts up with all our calls and questions, keeps up with all our dogs records, and prepares all the health certificates and paperwork for our babies when they're ready to go to their forever homes. Jordan Lake Animal Hospital has a wonderful staff of vet techs and assistants. They love our Schnoodle babies too! The vet techs help Dr. Weston and Dr. Staggs take good care of our pups. And they always take time out to hug and love on our puppies—it's obvious that they love their work!
Save
Save