February 2022 – Anna & Grace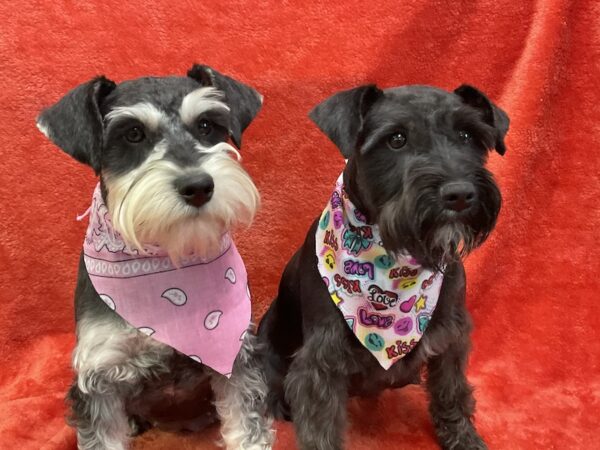 December 2020 – Our beautiful Anna! She has grown into a beautiful girl! Very sweet, awesome markings. Solid, strong pup. She will have mini Schnoodle babies in fall 2021.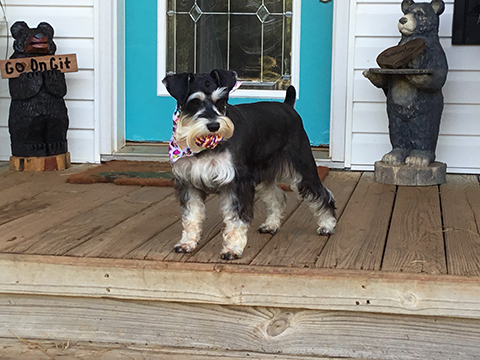 June 2020 – Anna – growing! So smart, sweet and just a little doll! She will make great schnoodles in a year or so. She is so smart! House trained (mostly) loves her crate, toys, her sister Grace, and food and treats. She is a joy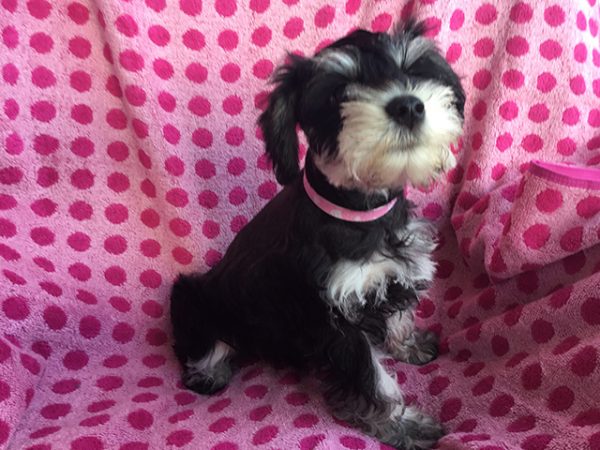 May 2020 – This is Anna. One of Leah's baby girls we are keeping. She is a sweetie!