May 2022 – Luke is hanging with mom while she recovers from ankle surgery. He is never far!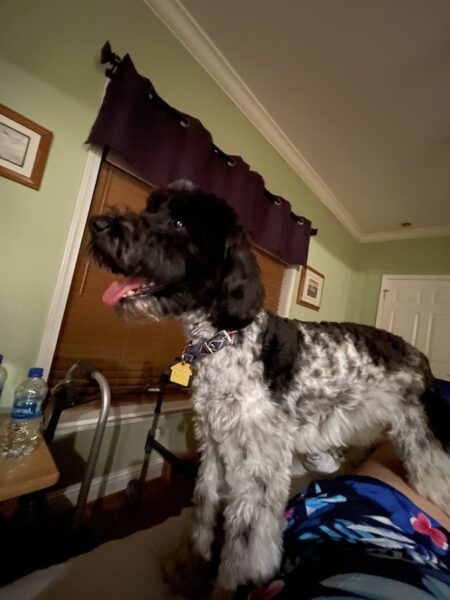 August 2021 – Luke enjoying outside.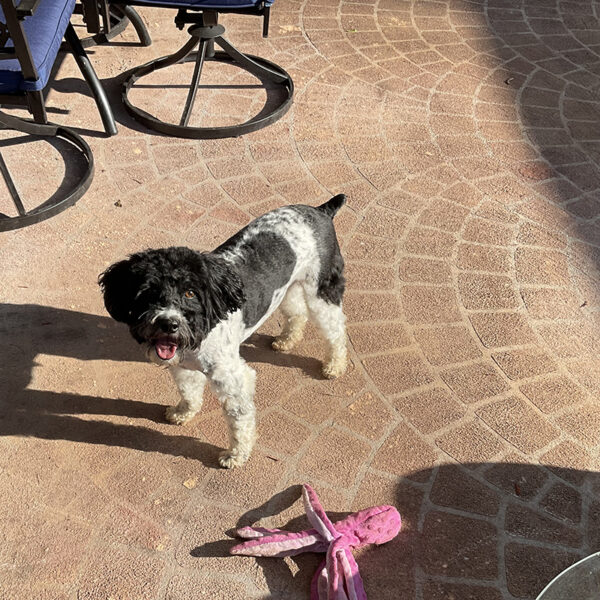 March 2021 – He is just a perfect pup. He just goes with the flow, patient when waiting for mom, always loving and sweet. He was with us in the motor home. Enjoying it all!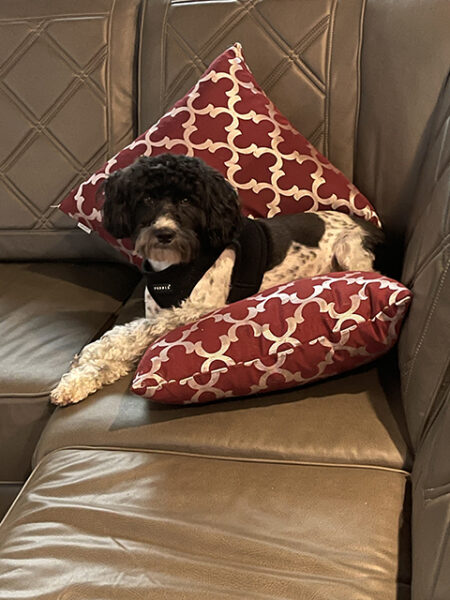 February 2020 – Our sweet mini Schnoodle Luke. He is the best. Resting in the sun with his ball.
November 2019 – Luke has his first motorhome trip to Florida in November. He learned all the ropes of travel and camping at the race track. He was so impressive and sweet with everyone and enjoyed people and doggie looking.
July 2019 – Meet Luke! One of Queen Sheba's and Zachariah's 2 male puppies. Watch him grow with us.