♥ In loving memory of Nicki, 4/10/2001 – 5/25/2015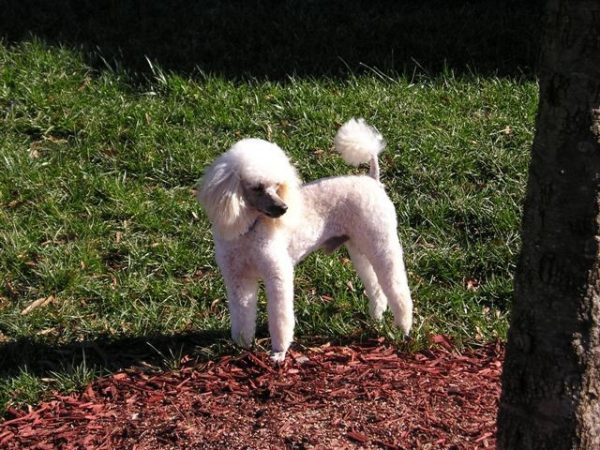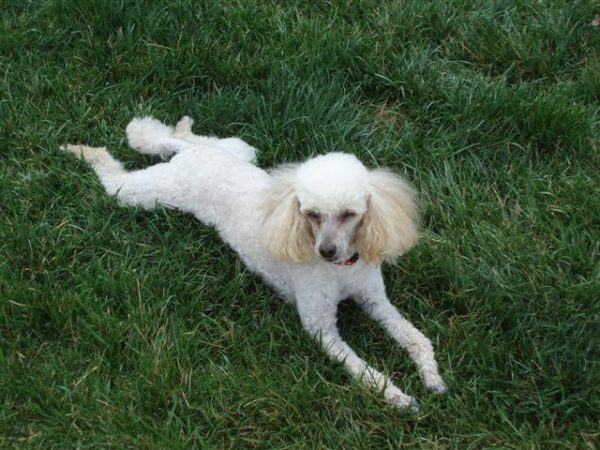 Born 4/10/2001 – Passed to the Rainbow Bridge 5/25/2015. Nicki passed yesterday, Memorial Day. He went peacefully with Renee loving on him.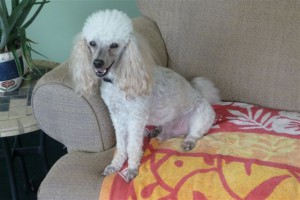 The above picture was taken when Nicki was 13 years old!  He is slowed down, sleeps a lot but still rules the roost of doggies and pups!  He is still a momma's boy of Renee's.  He is the only one that gets to sleep in the bed.  A very special boy in the Pierce Schnoodle home.
Nicki – being the 'elder' of the group is forever over seeing the crowd. Prefers not to participate just over see. He is such a good boy.
Nicki
This sweet boy has lots of love to give! He's now a retired stud and our pet. He is my little old man – such a major mama's boy!
Nicki is an exuberant, happy male Poodle. He jumps for joy, for attention, for food, to go outside, to come inside—he is our "Jumpin' Bean!" Once settled in with Renee, he is a spoiled little boy. Normally, he finds his way onto someone's lap.
Nicki has never met a stranger; every new person he meets is a new friend. He loves company, other dogs and animals, and car rides. His agility and liveliness are perfect compliments to the girls' individual personalities.