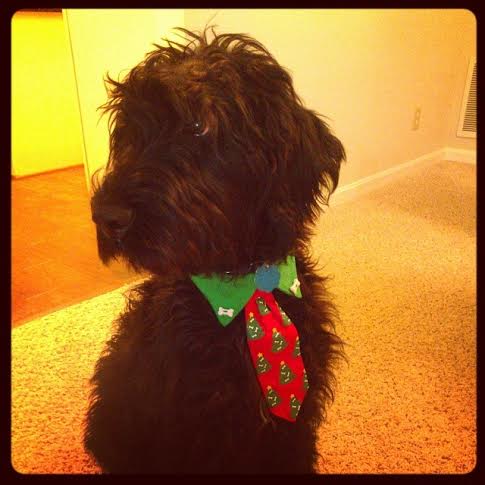 We wanted to reach out to you and wish you a Merry Christmas. Watson is a very happy pup here with us and is enjoying our nice big yard. We have been taking him to obedience classes through our county dog club where he is a shinning star. It is such a blessing to have Watson in our lives and we are so happy with him around.
Attached is Watson being a dapper little guy on Christmas. It seems that one of his favorites things about that day was not the bones, stockings, or toys, but rather all of the tissue and wrapping paper!
Thanks again for bringing such a great dog into our lives.
Best Wishes and Happy New Year,
Jonathan, Katie, and Watson Smith