Joshua loving playing with Ingrid's pups!
There are eyes under there somewhere. Hey mom, I need a trim.
First camping trip in RV. He loved it and was very good.
May 2023 – First RV trip! Headed to the races in Charlotte. Rain! We will enjoy any way!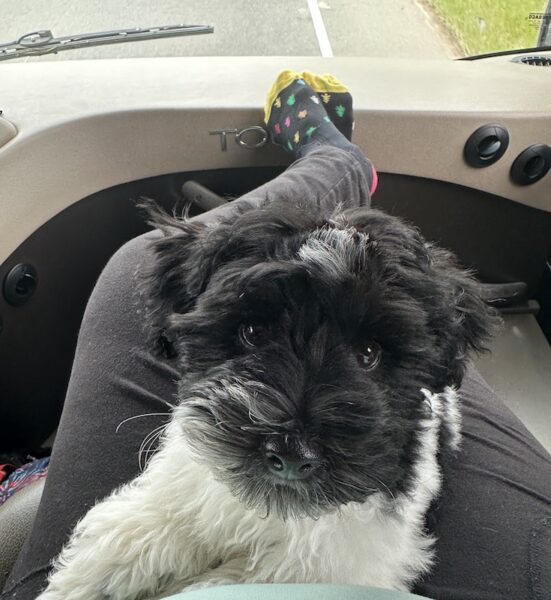 May – Went to VA for family event and Joshua got lots of love!
Such a handsome little man! Fresh bath and trim. He is so smart! Has mastered the porch stairs coming up. Going to the office with Momma Renee a couple times a week. Sleeping all night. Lots of snuggles and kisses! The tail is non-stop.
Joshua helping vet tech at Jordan Lake Animal Hospital enter the record correctly! He got a perfect check up.
And the Joshua pictures begin!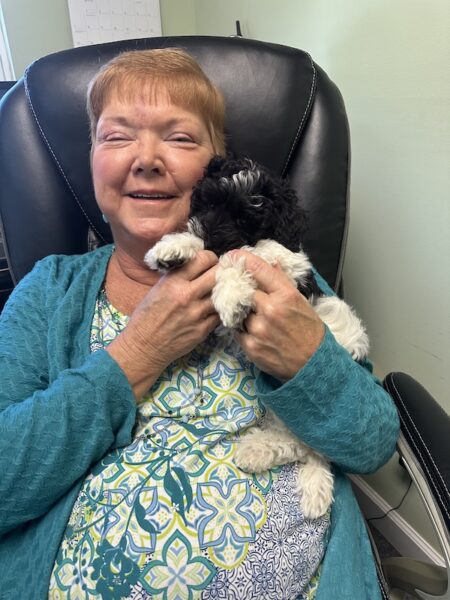 Joshua & Caleb: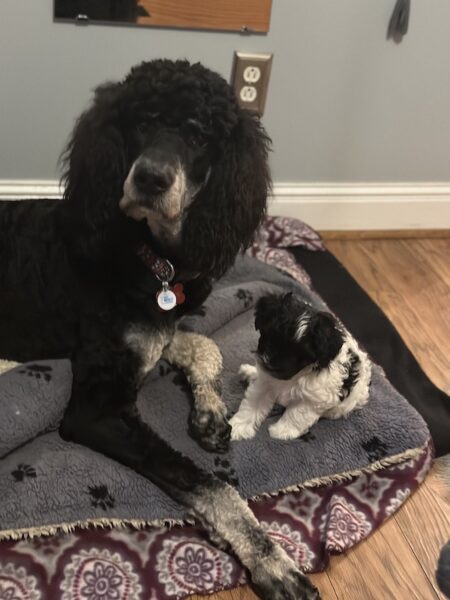 Joshua's puppy growing pictures:
Joshua was born February 2023, from Lydia's litter. Here is the litter: