Becca being a sweet momma: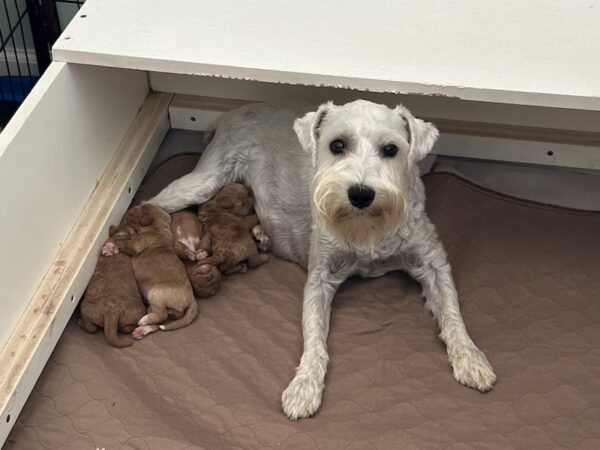 This is her litter as pups!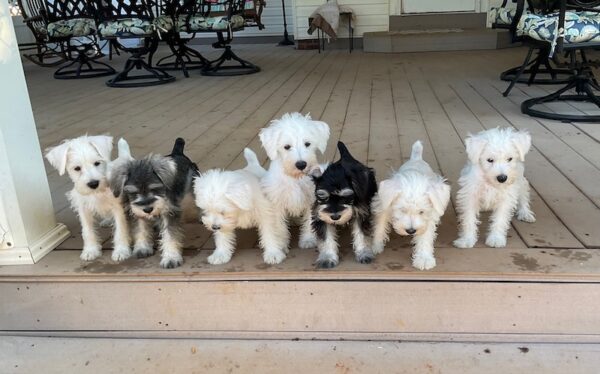 Rebecca was born 4/27/2021. We call her Becca!
Her mother is Naomi and dad Hebron. They were Pierce doggies, now retired. We created our own pure schnauzers so we have the history and keep the line going. Naomi's mom was Sasha and her dad was Marshall. Becca has a great linage and will produce awesome Schnoodles.