This little guy was not interested in looking at the camera but he is a handsome little fella! He is tagged as brown collar! The Graff family of MA adopted him. Being the only pup in the house he gets all the attention!
They do not come any better looking! This handsome fella has a great coat coming out and is a little buddy. He is tagged as navy collar. He adopts to the Core family of NC. The family was so very excited about getting their new puppy. His name is Murphy. They had another Pierce Schnoodle who lived to be 16. The family is at home a lot now so he will get lots of love and attention!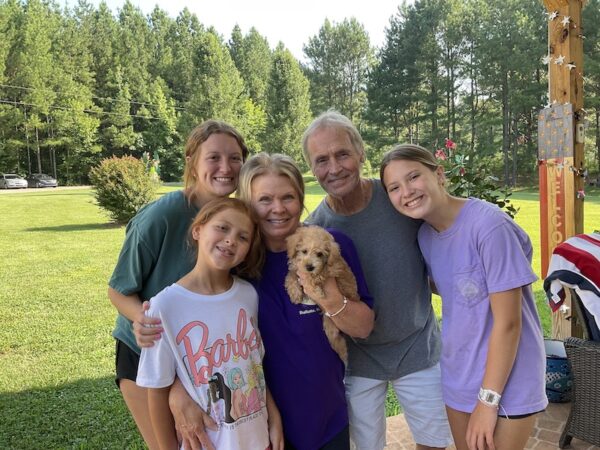 A doll sweet baby. This little girl is so precious. She is sweet and cuddly (they all are)! She is tagged as purple collar and she has her forever family! She adopts to the Chaney family of NC. The extended family has Pierce Schnoodles too. Living close to beach when older beach walks and boating will be fun times. Her name is Honey which matches her perfectly!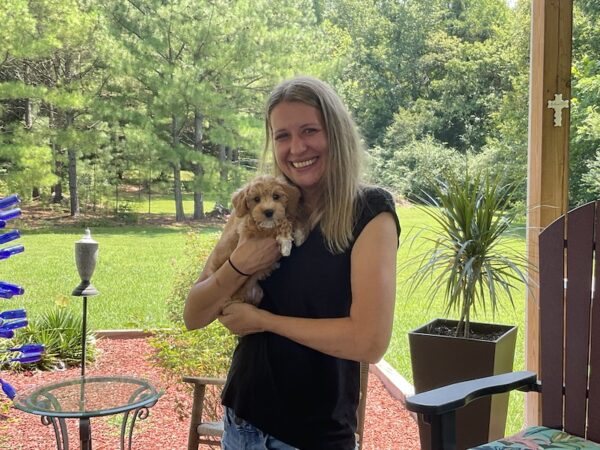 This little cutie is one of Becca and Levi's little girls.  She is tagged as pink collar and she is just a doll baby! She adopted to the Zukic family of NJ. Her name is Zoey and it was love at first sight.  She will be loved for sure.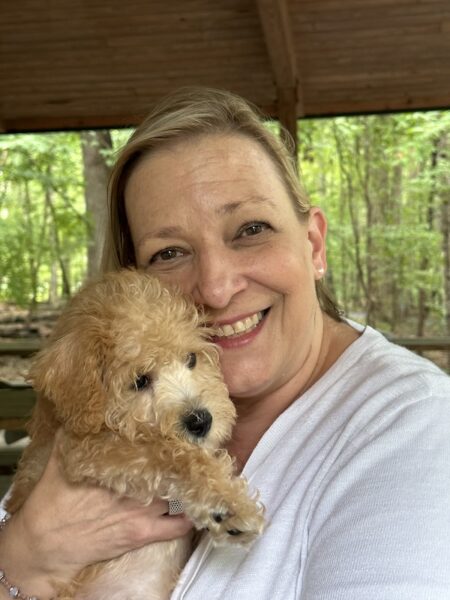 Full from momma, so not too interested.
4 little apricot babies – two female two male. Both females spoken for already! Boys are available. All have some white marking on them. Head, chin, chest, feet. Way over the top with cuteness. All about the same size.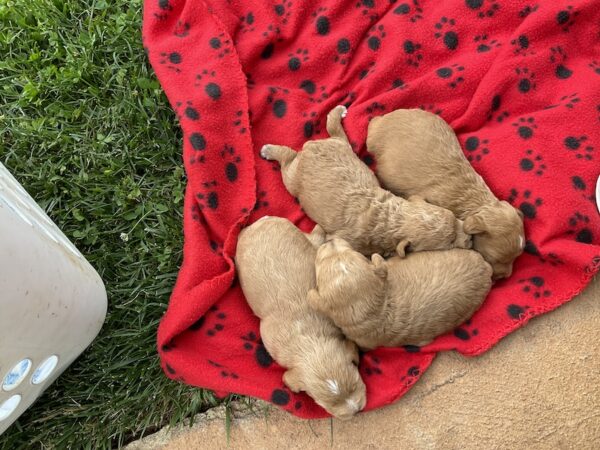 Becca's litter was born 6/1/2023. 4 babies. 2 girls and 2 boys.
Becca being a sweet momma:
Waiting patiently for babies arrival.