1. This is the larger (slightly) male of Tassie's mini-schnoodles. He is going home with the Wiilson family! The Wiilsons are from NC.  The 2 boys are so excited about a new puppy joining the family.  They love outdoor activities, walks, bike rides,camping and fishing. Everyone is ready to teach the pup new tricks and play with his playmate a goldendoodle, Jax.  What fun to be had by all!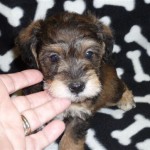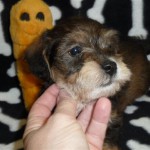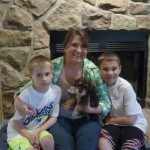 2. Munson Family larger apricot female… The Munsons are from SC and this pup will be the new baby in the house as human kids are grown – beautifully named Elouise.  They love to walk and jog and go to dog parks. This little girl will love all the attention and be a great addition to the family!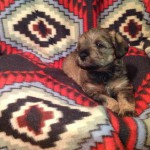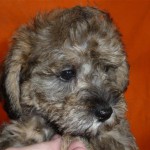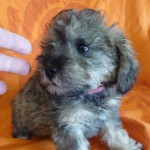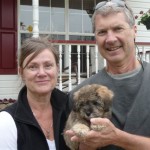 3. This is the Springer pup – Tassie's male. He is so cute and his name is Mickey. The Springer family live in NC and the 2 girls are very excited about the new addition.  They love playing games, walks, hiking and family time.  This little guy will join in all the family activity.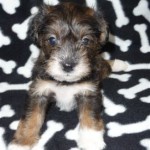 4. This is the Shintay female mini-schnoodle puppy. They live in NC and her name will be Guinness. She will be the new baby girl in the family as the other kids are now grown. The family loves walking and love doggie play time in the neighborhood. She will be a great new little addition to the family.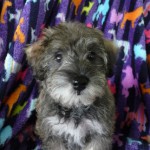 5. This male mini-schnoodle puppy has sold to the Marcy family of NC and will be called Winston. The Marcy family has two children, a boy & a girl. They love to swim, hike and lots of visit to the park. This fella will be a wonderful pet for them.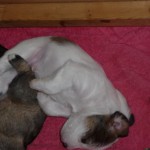 View more pictures & information about this litter…

Tassie had 2 girls and 3 boys with her most recent litter of mini schnoodles.
Tassie's apricot females are beautiful little girls!  The one with white markings on her face is the runt of the litter. They have such beautiful coats. Right now their eyes are just trying to open.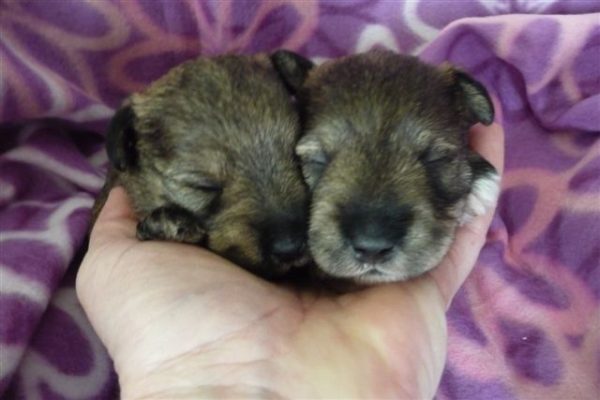 The apricot boys of Tassie's are beautiful!  Such wonderful markings from daddy Kasey.  His tuxedo markings really came through.  They are such cuties!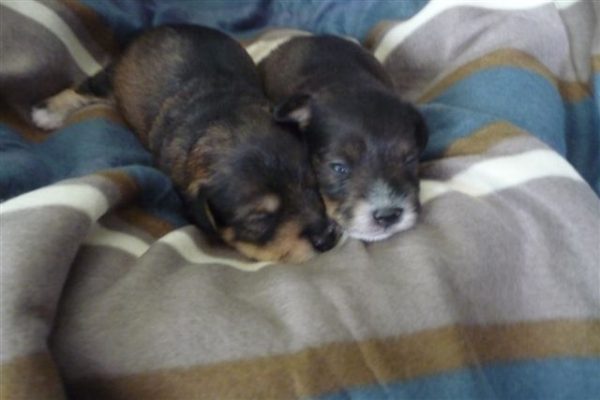 The white male puppy has brown spots on his face, a little drop on top of head and a patch on the rear – what a doll! He is so gorgeous!
If you are interested in any of these fine mini schnoodle puppies please apply today.