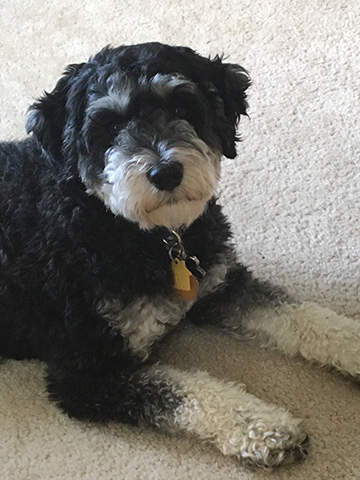 Hi Mama Renee,
I hope you are doing well. I wanted to send you a handsome picture of me! I get a fur cut this week! Cooper is an absolute joy! He is 2 years old weighing in at 24lbs! (Sasha/Casey March 2017)
He loves to go "bye bye" in the car, have "cheese" as a treat and To snuggle. He has been super healthy aside from a minor skin issue and an ear infection. Both cleared up with meds.
He loves to play with his pup friends Odie and Cleo! He does great at the vet and LOVES people. Not so sure about dogs he doesn't know, he can get loud. Our hearts are so full! He completes our family! I hope you are doing well!
-Nicole