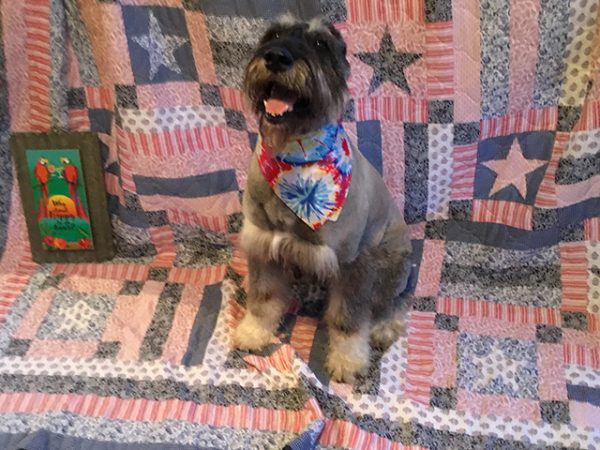 Renee is seeking a special forever home for her. Raquel is very sweet, housebroken, loves her big crate, go in the car and go anywhere. Likes to stretch out on the couch and be petted and loved. She is a great walker on the leash and harness. Nice yard and fence required. Prefer no other dogs or children so she gets all the love and attention.
Raquel had a uterus infection and had to have emergency surgery and then spayed to save her life. She is all healed up, up to date on her Vet requirements and ready to go.
Contact Renee directly at renee@pierceschnoodles.com if interested. She is seeking the perfect home for her, no rush, as she is quite attached is Ms. Raquel.
Her birthdate is 7/25/15. Asking $1500.