All puppies have been sold, thank you.
Light Blue Collar Male – Handsome male of Sheba's tagged as light blue collar.  He is sweet and smart!
Red Collar Male – Sweet, handsome male puppy looking good and tagged as red collar!
Purple Collar Female – Sweet baby girl tagged as purple collar. Little doll pup.
Pink Collar Female – Sheba's baby girl, runt and tagged as pink collar. Sweet, loving little one!
Green Collar Male – The baby boy is tagged as green collar. He is so handsome, gentle and a sweetie!
Navy Blue Collar Male – Sheba's pup tagged as navy blue collar. Only pup with white on face. Sweet baby boy!
Girls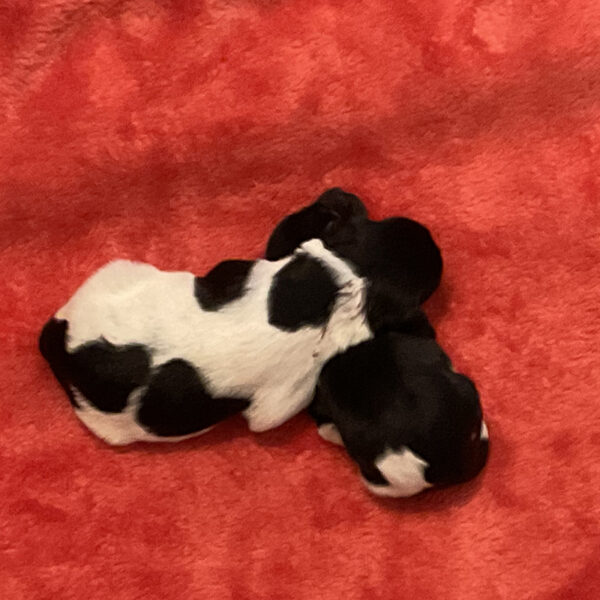 Boys
Outdoor time
Sheba gave birth on July 19th to 6 beautiful parti babies. 4 boys, 2 girls. All are doing great!
If you submitted an application between 1/1/2021 and 3/15/2021 and are interested in one of these pups please contact Renee directly. Renee@pierceschnoodles.com
Puppies