All pups from this litter have a forever home!
Navy collar male – This super handsome fella is a brindle male. He has had all his shots and rabies. Is house broken, loves to go to the office, walks well on a leash, and sits on demand. He is crate trained and super loving.  At the age where training is important but so smart and easy to train. Loves to please.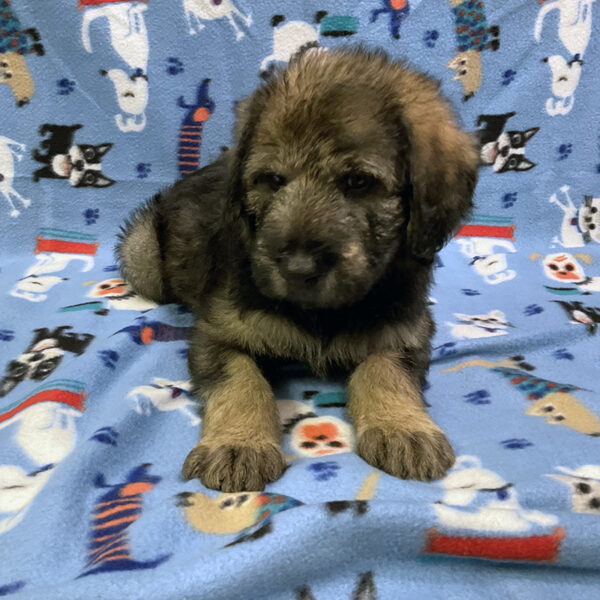 Brown collar male – This handsome fella is tagged as brown collar. He will be making his forever home with the Goldstein family of NC. His name is Mac. Two young boys will be excited when they are surprised with a puppy. Hiking and sports will keep them all having fun.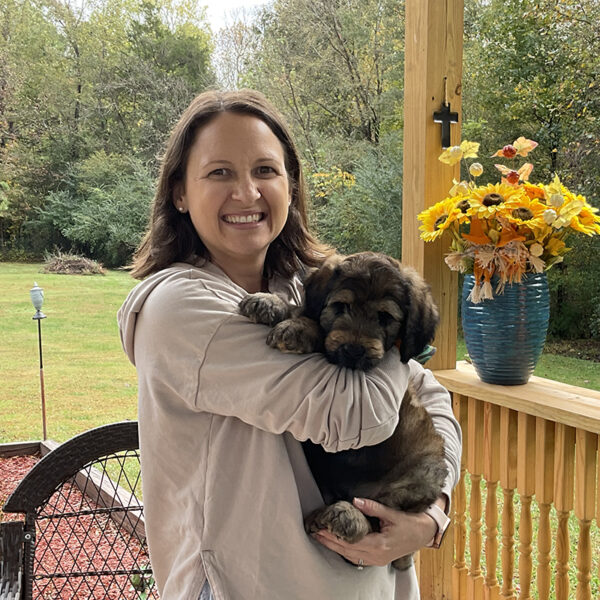 Purple collar female – This sweetie is named Roxy. She is beautiful black and lovely! She will be making here forever home with the Jeffers family in NC. With room to roam and no kids she will get all the time and attention. Walking and movies at home will be fun she will enjoy.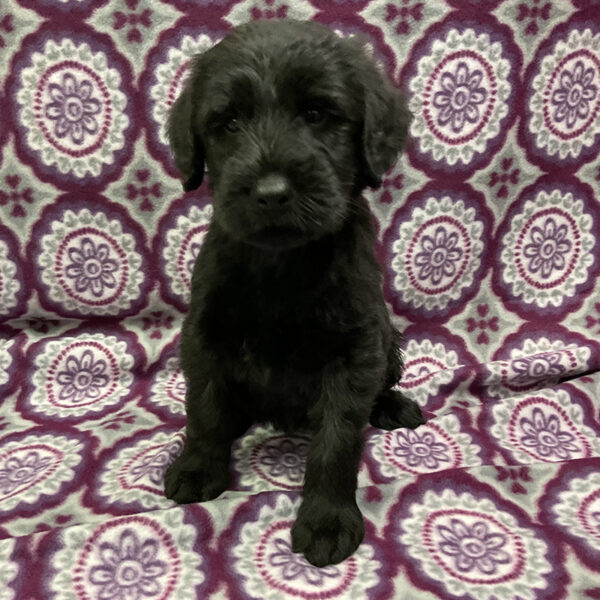 Pink collar female – This little girl is the runt but has tried hard to catch her sister and is almost there. She will be making her forever home with the Falabella family in VA. Two young boys will keep her occupied and they will all be buddies in no time. Time at the river and outside time will be great fun for all.
Green collar male – This is Sir Linton who is tagged as Green collar. He is a big boy, beautiful black with a nice white blaze. He is going to the Russell family in NC. Being empty nesters he will get all the time and attention and lots of love. Going on walks and beach and movies, he will fit right in.
Spending time outside thought we would take some pics. They are growing and eating mush and enjoying life. Time for dinner!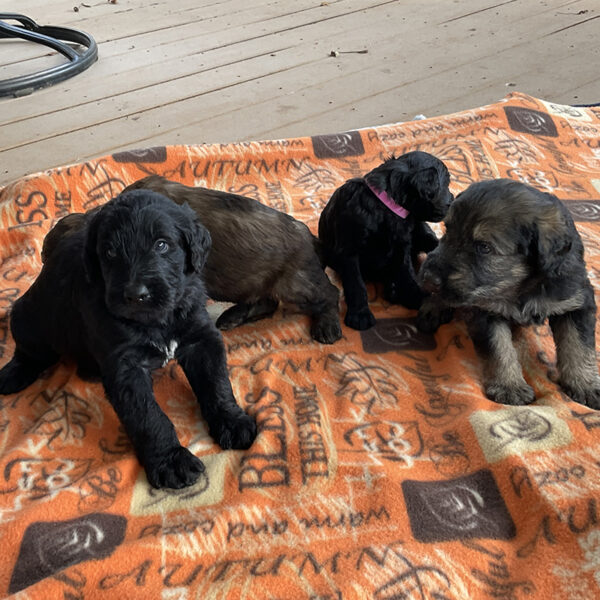 5 sweet ones! These are sold. 2 girls 3 boys. Awesome colorings starting to show. Born on Sunday Sept. 5th. Renee and her up all night Saturday night, first baby born at 2 am. They are doing well.