All pups from this litter have a forever home!
This is orange collar female. She is a beautiful solid black, calm sweetheart.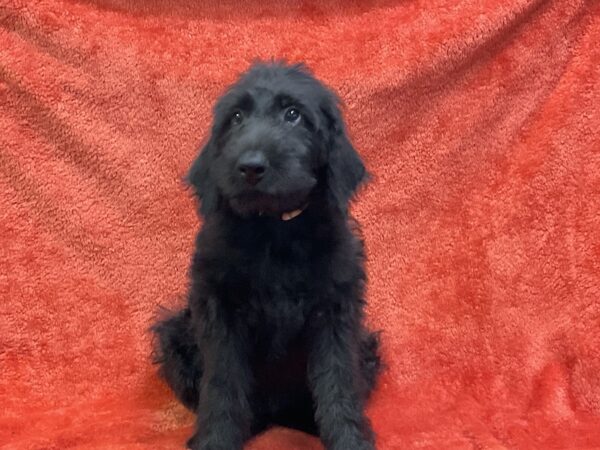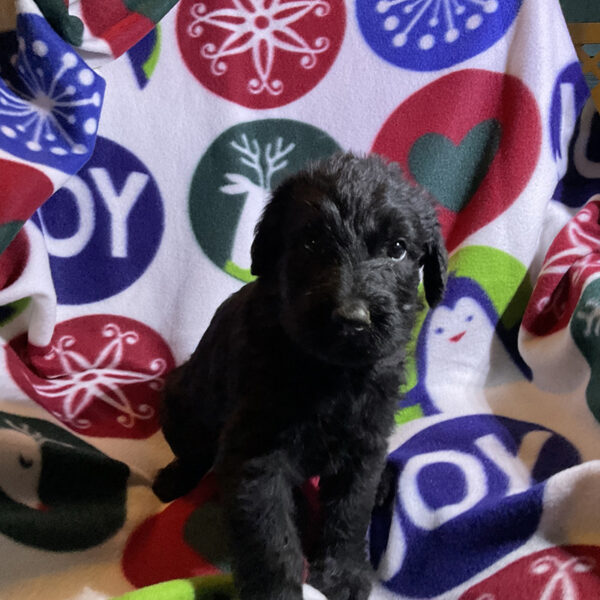 Navy collar male is such a super handsome boy! He is already spoiled. Loves to play and hang out with humans. Black with great apricot markings.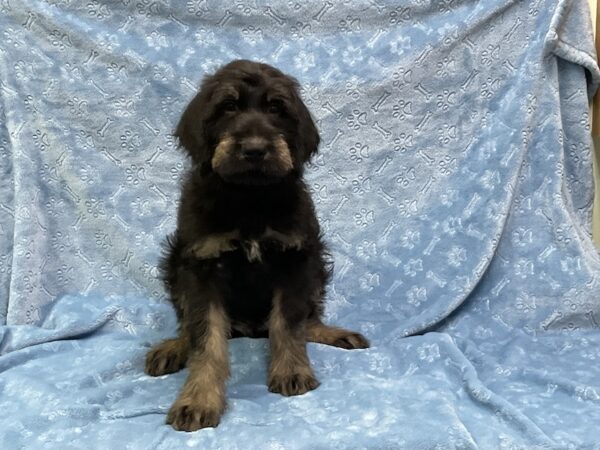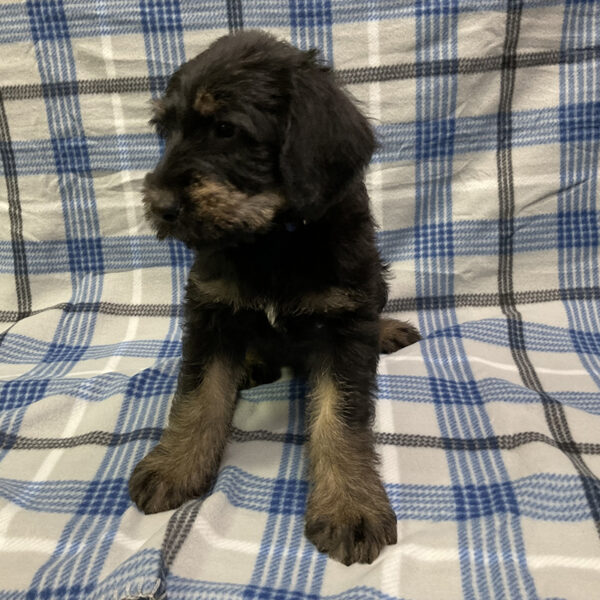 Purple collar female of Gracelyn's adopted to the Kari family of NJ. She will be joining the family along with another Pierce Schnoodle. She has gorgeous colorings. Beautiful black with apricot leggings, highlights. She loves to snuggle and be carried (while you still can!). Lovely girl!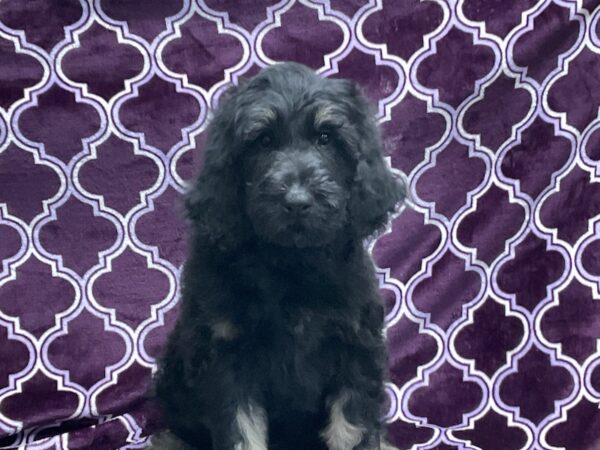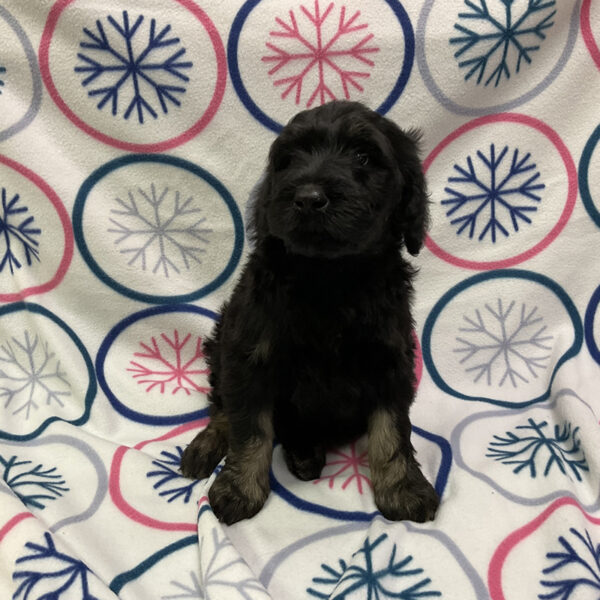 Gray collar of Gracelyn's adopted to the Deschner family of TN. His name is Odim. A co-worker has a Pierce giant Schnoodle and they had to get their own! He is solid black with a beautiful coat, handsome boy. This guy has the best fur! Just awesome, along with his personality.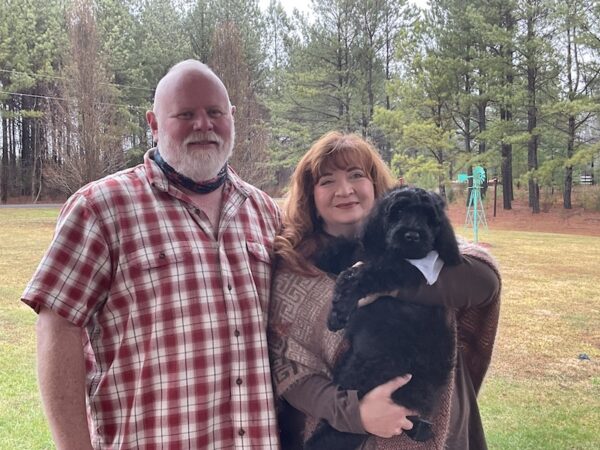 This fella who was tagged as red collar is named Navy. He was selected by the Stark family located in FL. He is the baby and will get lots of love. He is a beautiful black with a white blaze and little white on the chin. Very sweet.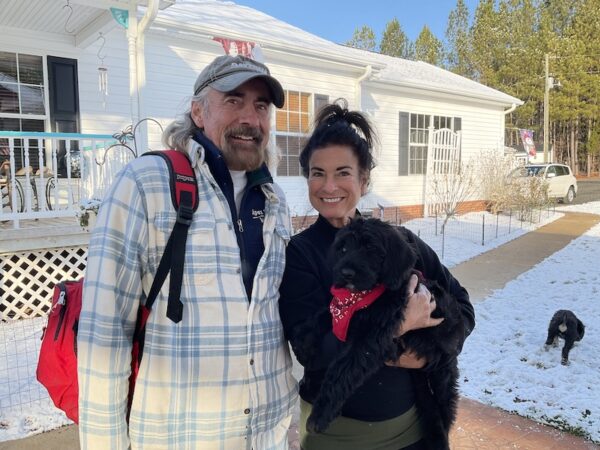 Gracelyn's Tan collar adopted to the Vivas family of VA. His name is 'Pops'. He will get all the time and attention and love he can handle. He is beautiful black with a very little white blaze. Sweet loving boy.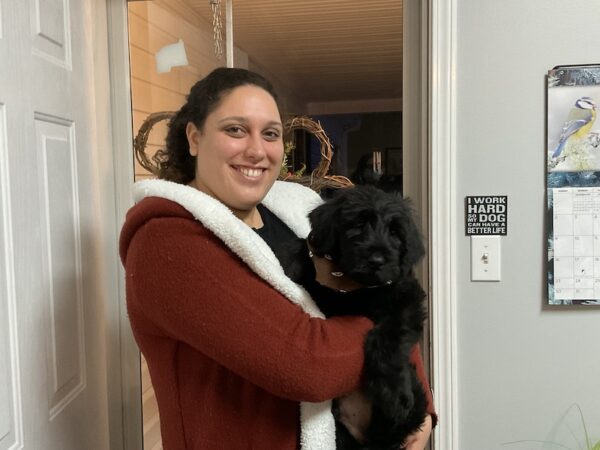 This beautiful female is tagged as yellow collar. She is headed to be with her forever family the Schonfields of VA.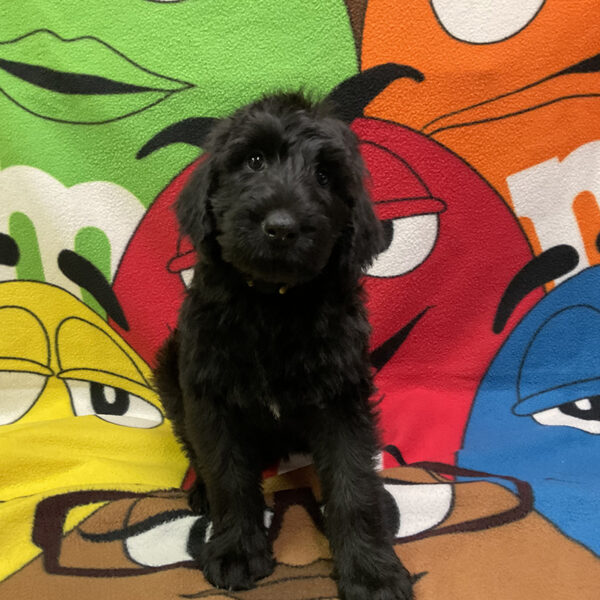 This guy is so handsome. A gorgeous brindle male with awesome colorings. He is tagged as light blue collar. Selected by the English family from WI.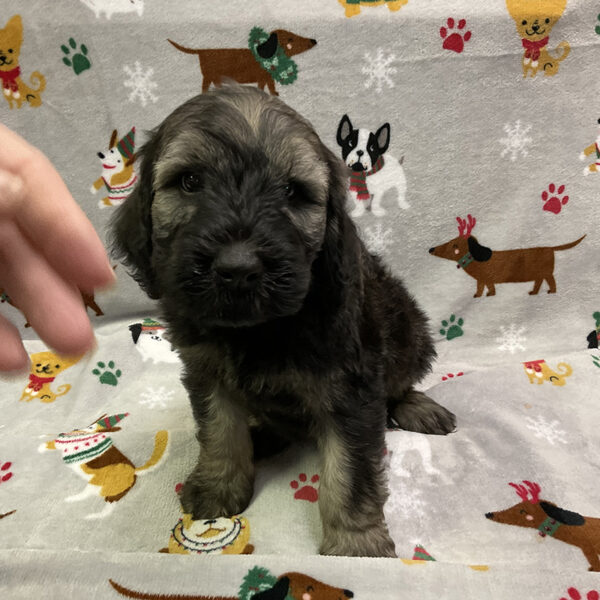 This is a large gentle female tagged as green collar. She is sweet, loves to hug and is a beautiful black with small white blaze. Selected by the Marshall from VA.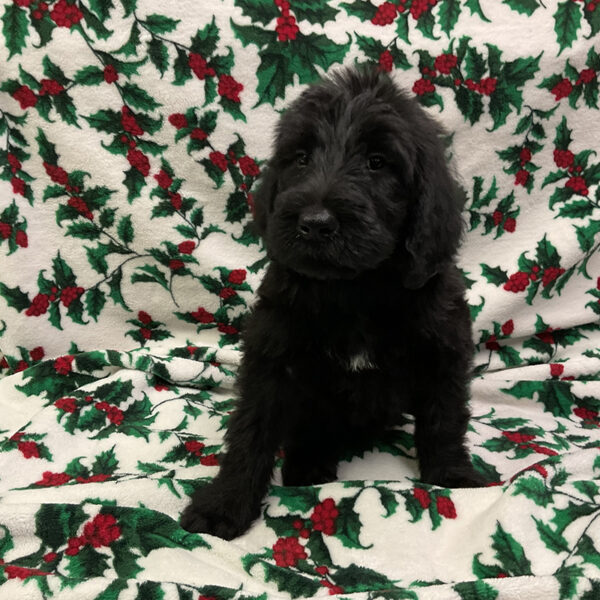 This beautiful female is a brindle with great markings. She is tagged as pink collar. Sweet girl, loves to be held and hugged. Sold.
The boys & girls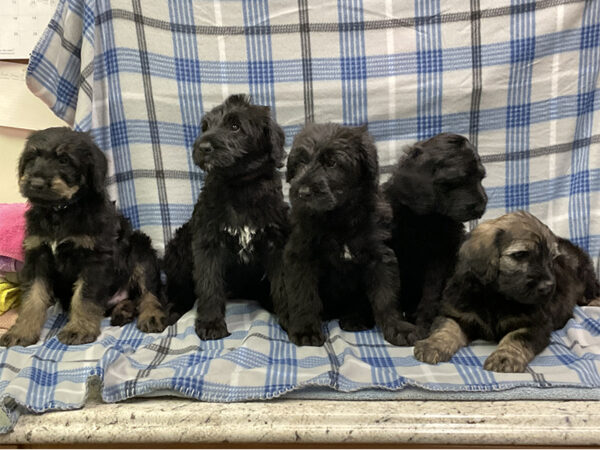 Gracelyn's pups enjoying outside time.
Enjoying sunshine, floor time with mama Renee and toenail clipping. Just gorgeous pups!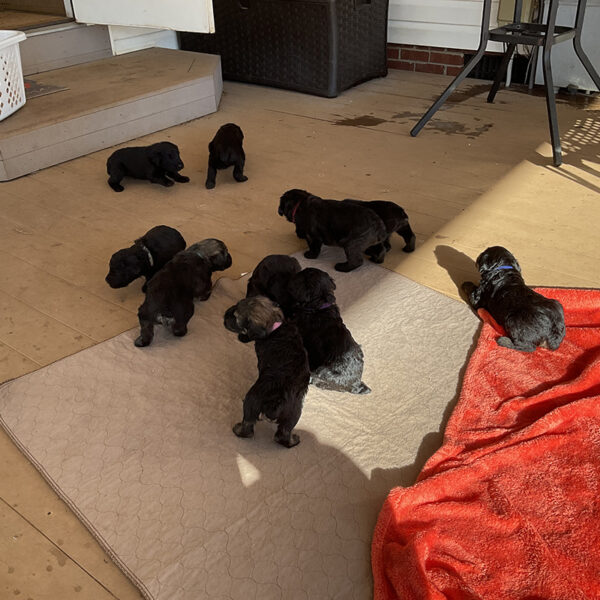 Checked out all the babies! All doing great, don't seem to have a runt, all about the same. Headcount is 5 females 5 males! So beautiful, calm and sweet little pups!
Gracelyn delivered her babies last night – all night. First 1 1:15 am last one 8 am. Kept Renee and Bill up all night. All are warm, eating, snuggling and so new and soft! Just love them! Mom is eating and resting!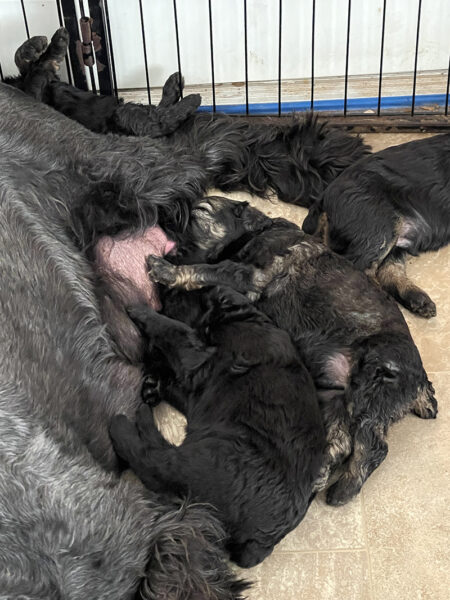 Gracelyn is settled in her box awaiting babies! She is due December 3rd. Taking applications and deposits for this litter of giant Schnoodle babies.