All puppies are sold, thank you!
The fur coats on this litter is exceptional!
This little girl, tagged pink collar, is adopting to the Messina family when adoption day arrives. She is a sweet one! Cute, soft full coat and just a little doll baby .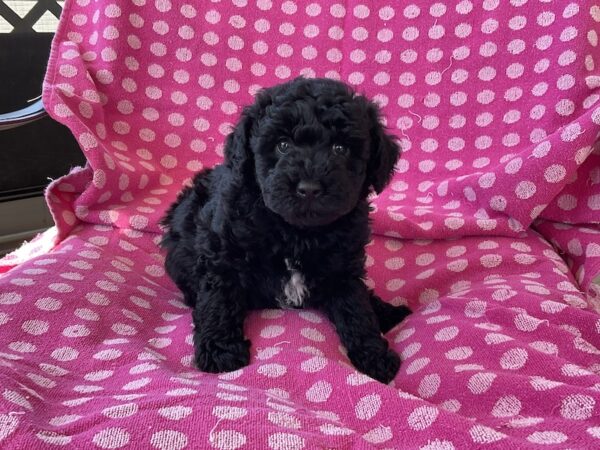 This parti baby boy is tagged as Navy collar . Just so handsome! Sweet, cuddly boy. A real love.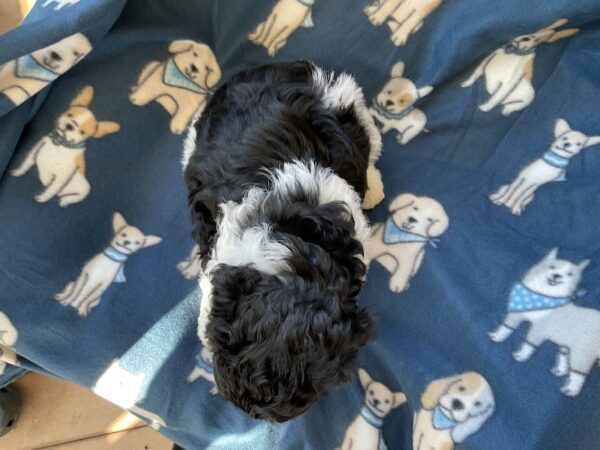 This parti baby is sweet, calm and handsome little fella. He is tagged Green collar.
This fella is a cutie! He loves to be toted around and be a momma boy. He is tagged as Orange collar.
Such a handsome boy! This is red collar. Great coat and loves hugs and kisses. Just a sweetie. He wins the prize for being the largest in the litter.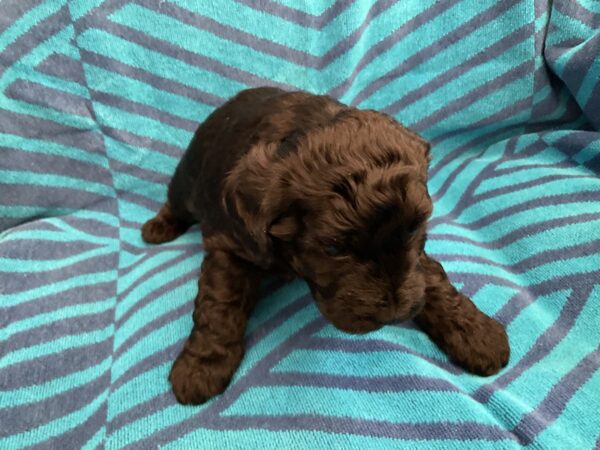 Esther gave birth to 5 beautiful babies on New Year's Day! The first litter of mini Schnoodle babies in 2022! 4 boys 1 girl. Both parti babies are boys. All are doing well. Esther is being a good momma as before. Pups are doing great.
Esther had her babies starting at 3:00 am on 1/1/2022! Our first schnoodle babies in the New Year! 5 beauties! 2 black/white parties and 3 black. Have not bothered yet. Her and puppies are all doing fine.
Esther is hanging out in her whelping box waiting for babies! She jumps out when we come in for a pet or to go outside. Her due date is New Years Eve so last litter or first! We will know soon! She has pups with awesome coats! Daddy is Zack. News and updates soon!