May update – ALL of Nina's pups have their forever home! YAY!
Renee's niece and her daughter were here for the weekend, so puppy play time is the activity of the day!
This fella is tagged as red collar. He is a beautiful black baby with a small blaze. Cutie pie!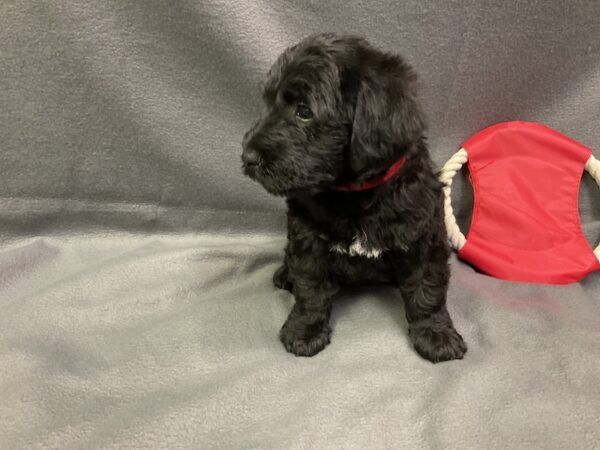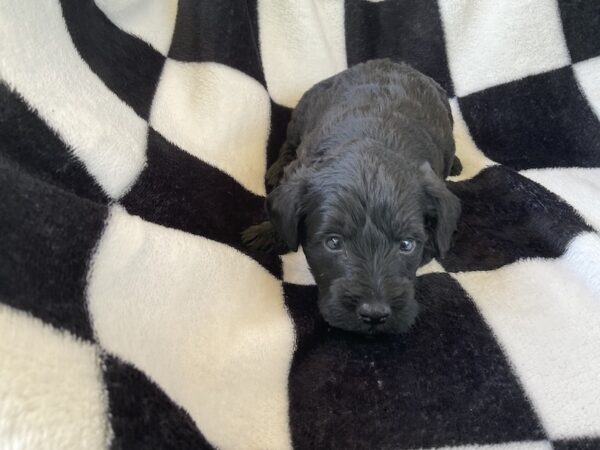 This handsome black boy is tagged as gray collar. He has a beautiful white blaze on chest, white on chin and neck and 2 rear white tipped feet. So cool!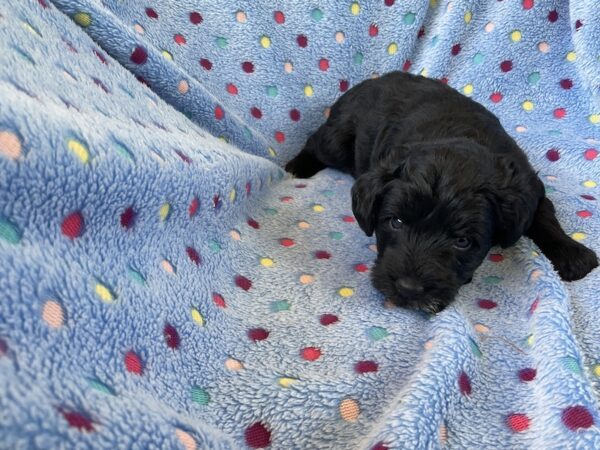 This little boy is a beautiful light apricot. Biscuit colored ears! He is tagged as green collar. Such a sweet one!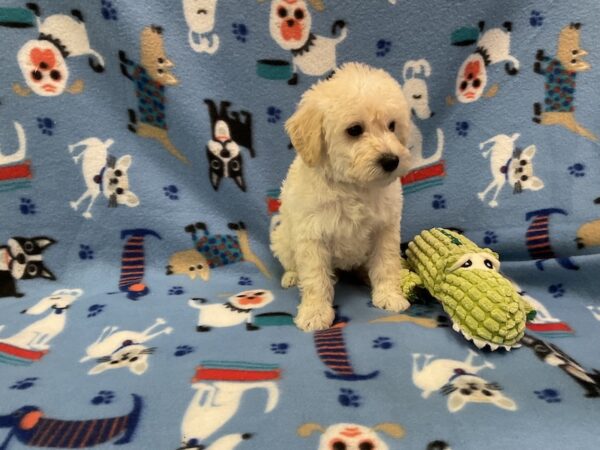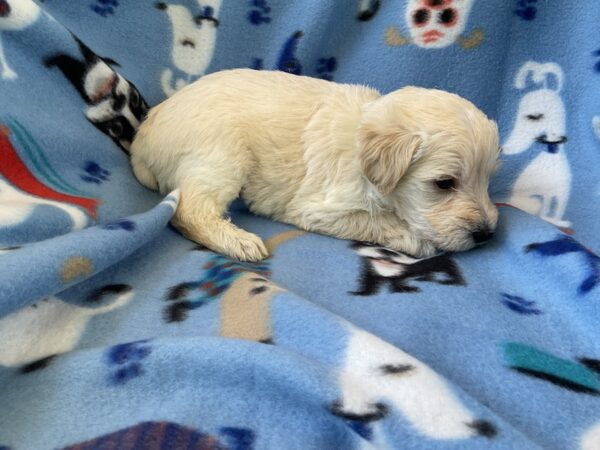 This little guy is tagged as orange collar. He is almost pure white. So handsome!
This little girl is simply awesome! She is tagged pink collar and is the only parti in the litter and so beautiful! She is going to the Blemker family as her forever home. They are in VA.
This little girl is almost white. She is tagged purple collar. Light shades of apricot from daddy Gabriel. She is a cutie and a sweet one! Her forever family is the Stamey family in NC. They have named her Remi.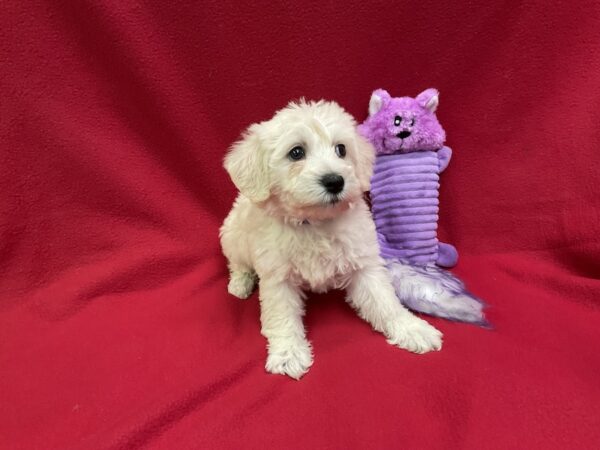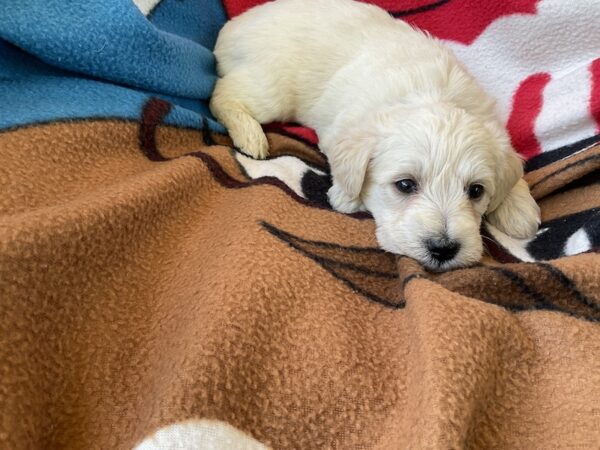 This little girl is a light apricot with neat biscuit colored ears. She is tagged yellow collar and will make her forever home with the Tserkis-Schlitt family in NJ. They have owned Pierce Schnoodles in the past, so another one is needed!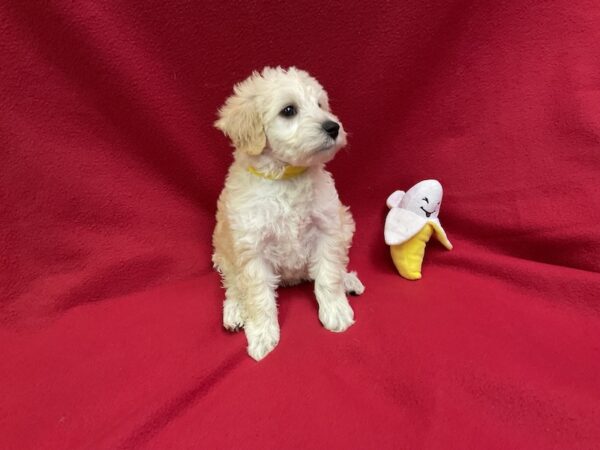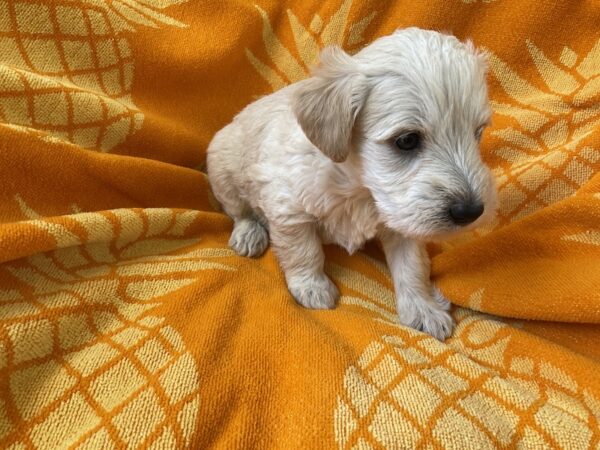 All back in the box, nails clipped and photos! Whew! So tiring!
Light apricot male. This little cutie is a little boy of Nina's. Such a cute one!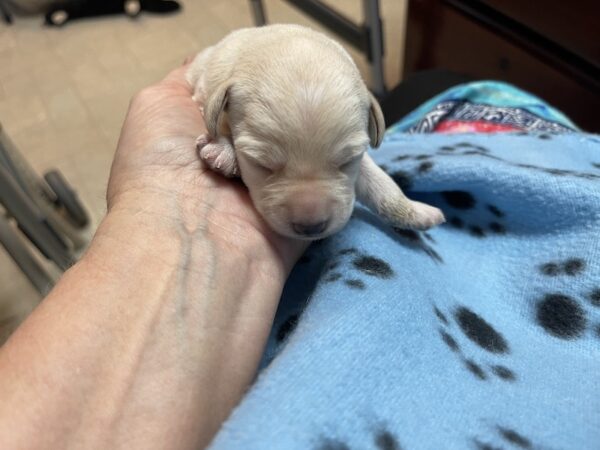 Light cream male. This beautiful baby boy is almost white. He is a handsome fella!
Black male. This little fella has a nice white blaze, white on neck/chin & 2 rear white feet. So cute!!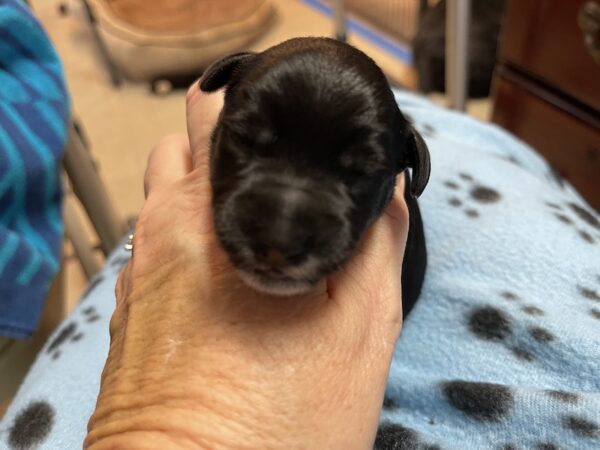 Second black male. This fella is gorgeous black with a nice white blaze. Very handsome!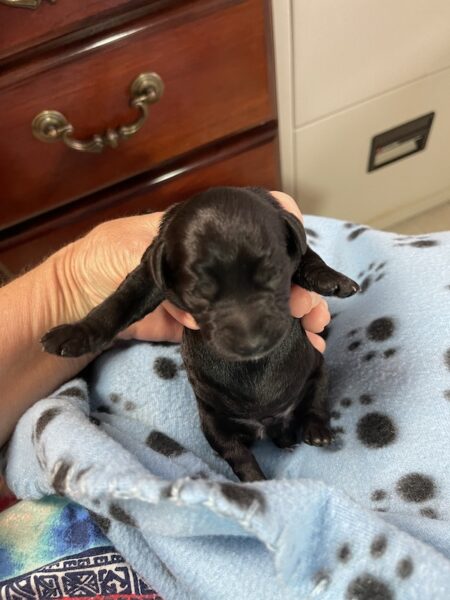 Cream female.
Light apricot female.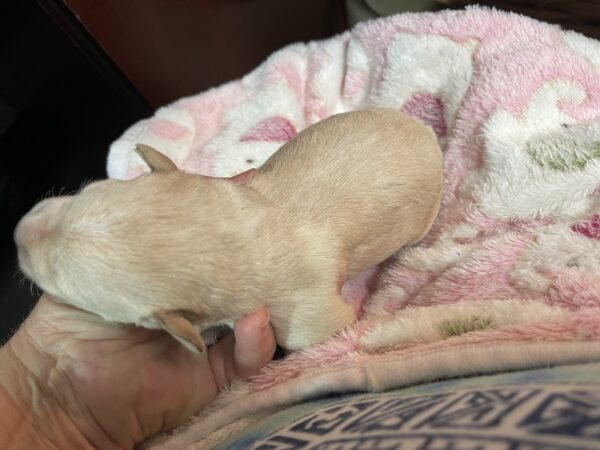 Parti female. This pup is going to the Blemker family.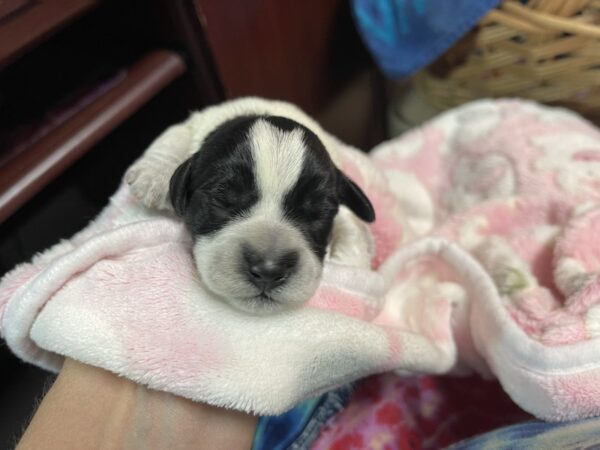 Nina's litter growing!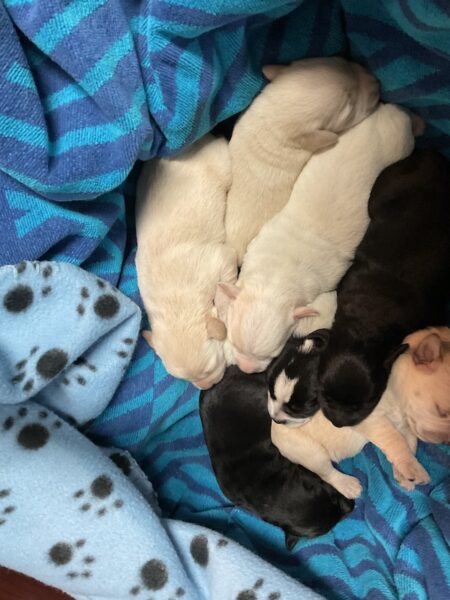 Nina had her babies on Saturday March 26th! It was Renee's birthday too. Such a cute mix of 7 babies! 4 boys 3 girls. Cream/white/apricot/parti/black with some white blaze. Nina being a great mommy! She is calm, sweet and quiet mom.