September 2023 – Hanging out while the truck is getting an oil change. He was the hit of the employees!
July 2023 – In the office with momma Renee.  Ready for a meeting!
June 2023 – Enjoying cool grass.
May 2023 – He loves to make sure Bill is keeping in the lane!
April 2023 – Caleb and Samuel enjoying outside time
April 2023 – Caleb & Joshua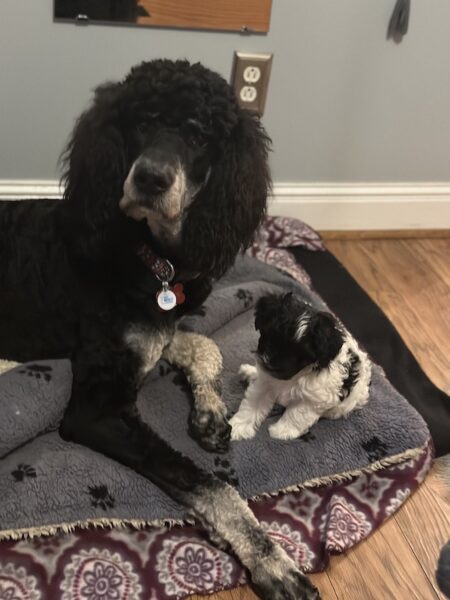 March 2023 – Caleb enjoying a chew on the couch!
September –
These two went with us to Florida to the Daytona race. They enjoyed everything except the rain. Jacob showed Caleb the ropes and after a couple dates he was great!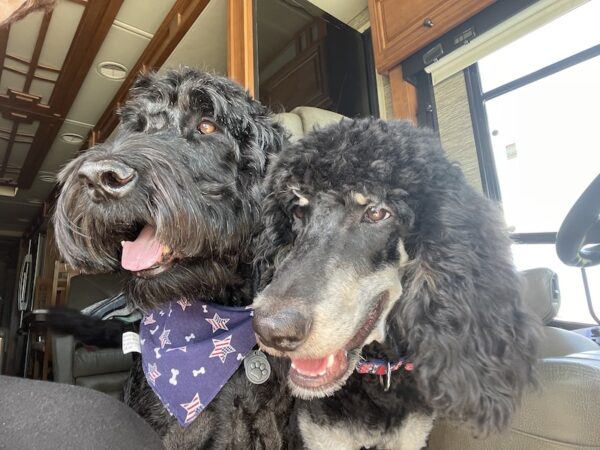 August – photo time!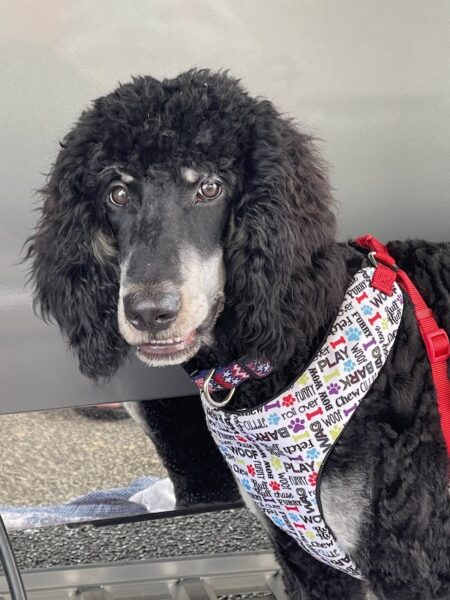 Jacob and Caleb – The boys are with us at the Daytona Speedway. Enjoying time together!
August '22 – He is growing up! Such a sweet gentle boy. Will make awesome giant pups in the future. He's enjoying a day at the office.
Our baby Caleb growing up! Groomer says his coat is absolutely the best she has encountered. He will produce excellent giant Schnoodles in the future. He has an excellent personality, calm sweet and so gentle!
Our latest pup is Caleb! He is a standard poodle, phantom markings. His mom and dad are phantom and black/silver. He has an awesome pedigree and will produce great giant Schnoodles! When he is of age he will breed with our girls!