This cutie is tagged pink collar, she is named Remy and is going home with the Falconetti family of NJ.
Other family members also own a Pierce Schnoodle giant and mini. So the pups can all get together for play dates!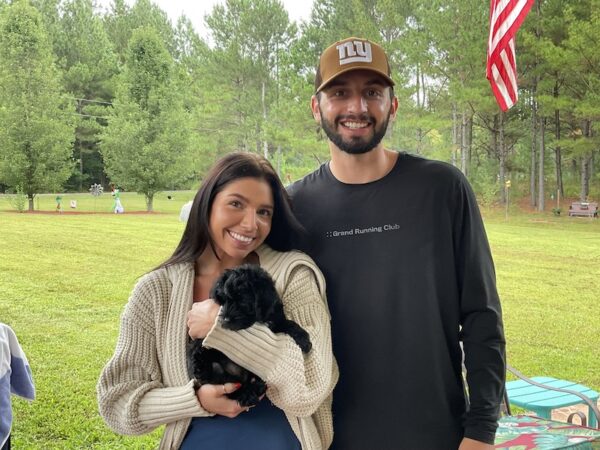 This little girl is tagged purple collar, she is named Scout and she will be going home with the Bookhultz family of SC.  Her name is Scout! She is ready for her new home!
This super cute boy is tagged navy collar, he is named Mr. Bean and he went home with the Taylor family of NC. He has an awesome fur coat. Just a snuggle pup!
From left to right:
Boy – navy collar
Girl – pink collar
Girl – purple collar
All tuckered out
Anna's three babies: 1 boy on blue & 2 girls on pink. All of her puppies have a home!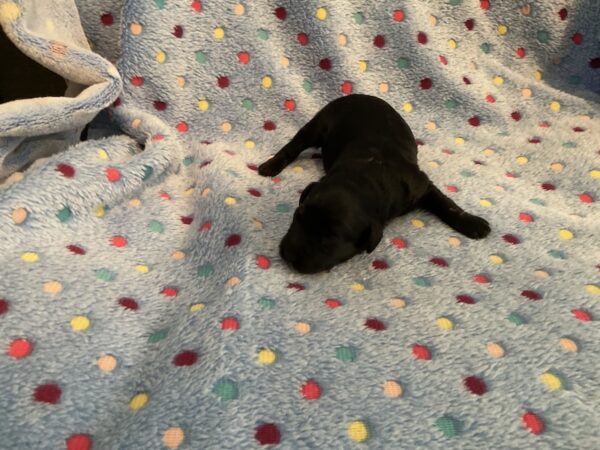 July 19th & 20th – Anna gave birth to new babies on Tuesday evening and Wednesday morning!
3 cuties, black with white blaze. So cute and shiny and soft black. More pics as they grow! They are all sold.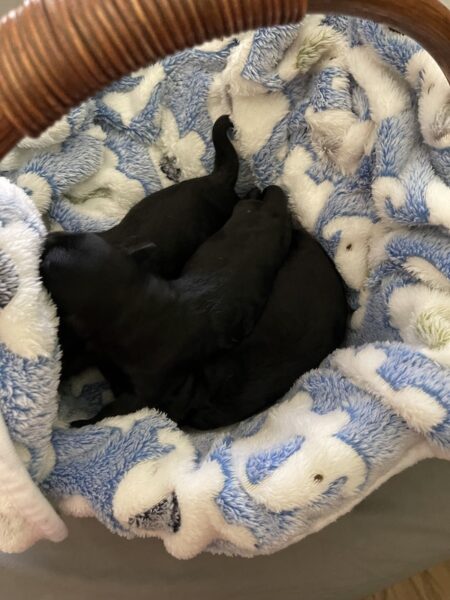 Anna waiting for babies to come.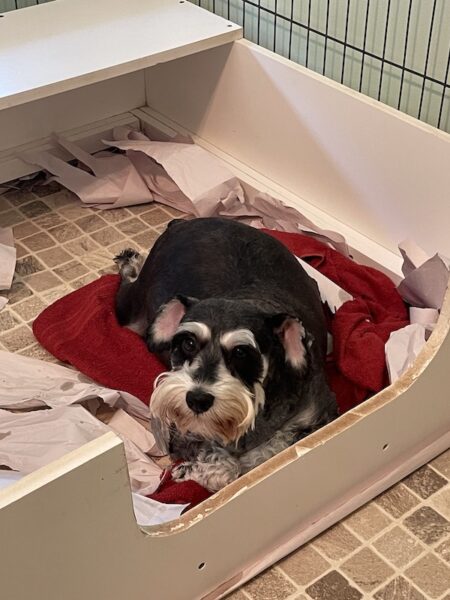 July 19th – In her box, in labor! Puppies are on the way!