All of Queen Sheba's puppies from this litter have their forever families!
This handsome fella is tagged as light blue collar. He is a sweet, loving boy and loves to be held. He is ready for his forever home! Super personality. Loving and sweet! He is sold to the Spencer family of NC. Home most of the time and grandkids to visit sounds great for a new little boy puppy to enjoy life!! His name is Oreo!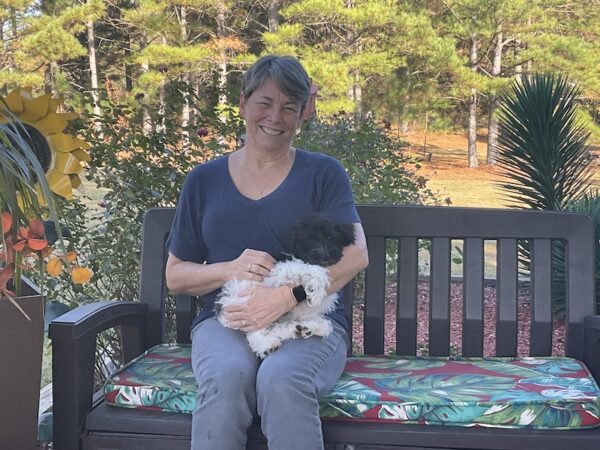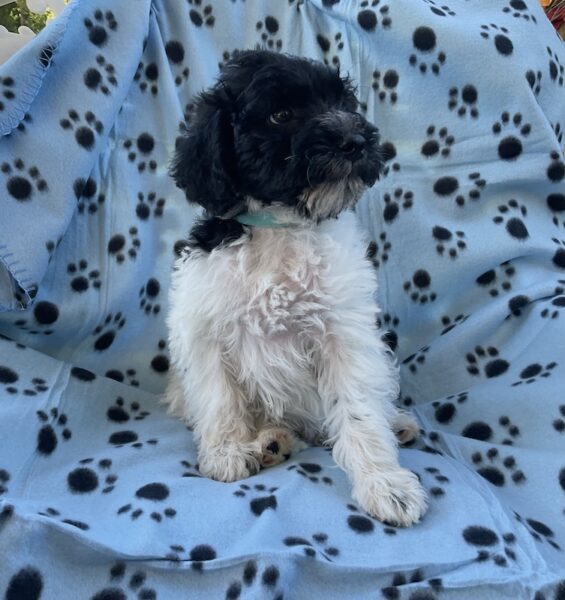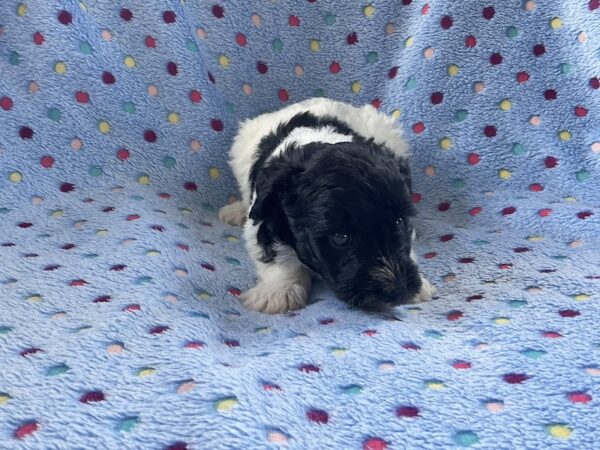 This super cutie little girl is tagged as yellow collar. The white on her face offsets the gorgeous black from daddy Zack. Just a real love! She is sold to the Woodling family of NC. Her name is Grace. Being an only pet and child she will get all the love and attention. A family member owns a Pierce Giant Schnoodle – so a new buddy to play with as well.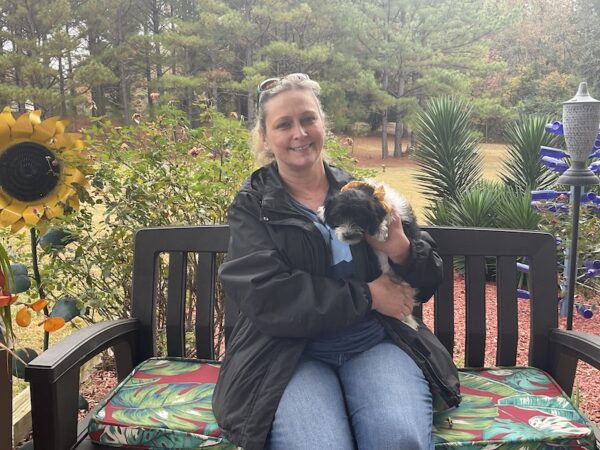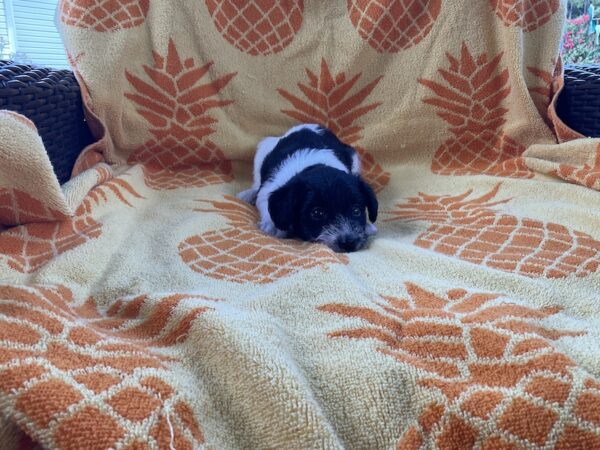 This little girl is tagged red collar. She is sweet, cute and loving! She is going home with McDonald family of NC. She will be the new girl in the family and she is a sweet, calm loving pup!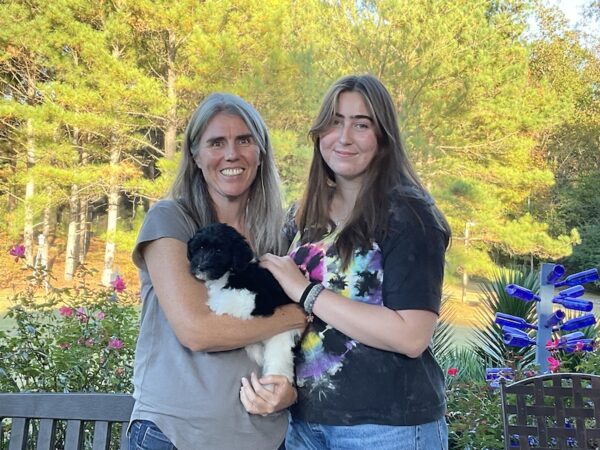 This little guy is tagged black collar. He is a sweet, handsome, loving boy! He is going home with the Echevarria family in FL! He will be splitting his time between 2 homes, walking, traveling and being spoiled and loved. His name is Desi!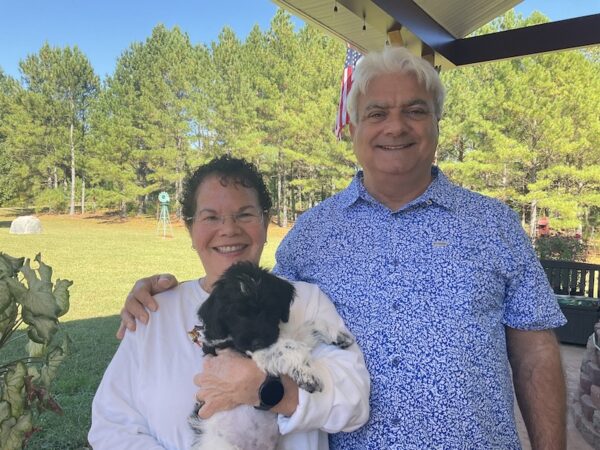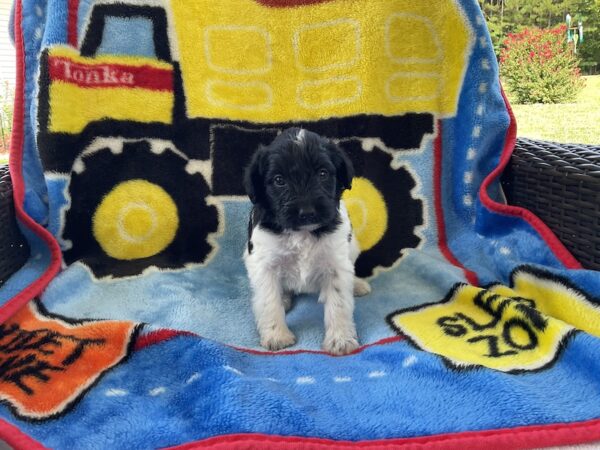 This little girl is orange collar and is a sweet one! She has been named Bailey and will be making her forever home with the Thomas family from NC. She will get to enjoy some beach time with her new family. Such a sweet pup!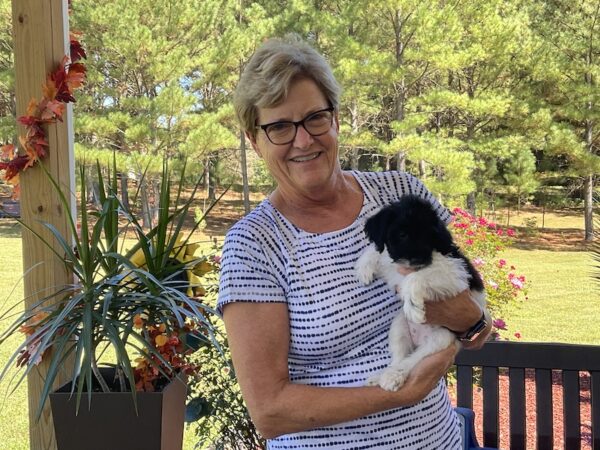 Daisy is checking out Queen Sheba's babies. Daisy is pink collar parti of Lydia's babies. She is headed to NJ to her forever home.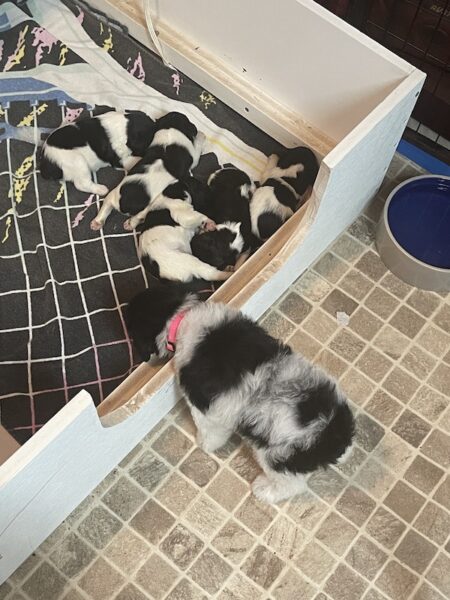 Queen Sheba and her babies!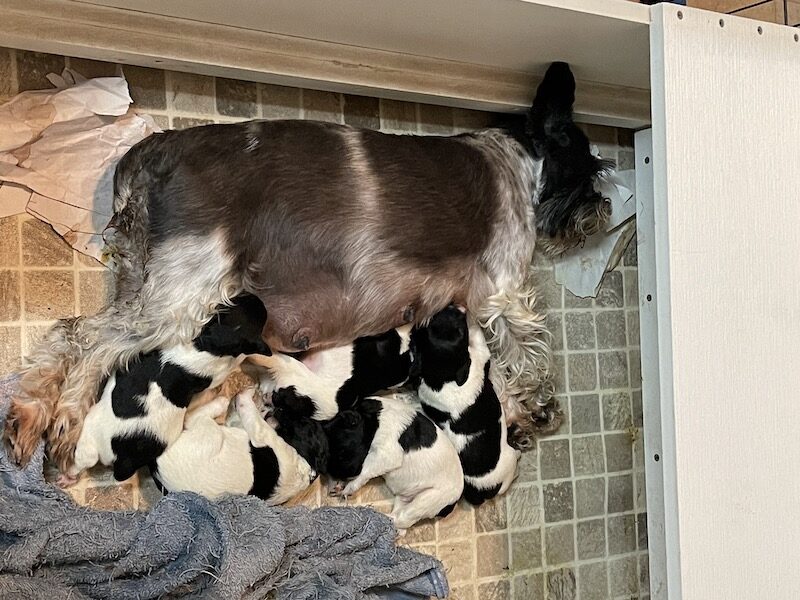 Queen Sheba gave birth to 5 beautiful parti babies on August 1st. All are doing great and she is being a great mom as always.