Mama Gracelyn and next the 2 adoptions today are resting from their baths. Baths are tiring! They are sweet and loving babies. Gracelyn is an awesome mom!!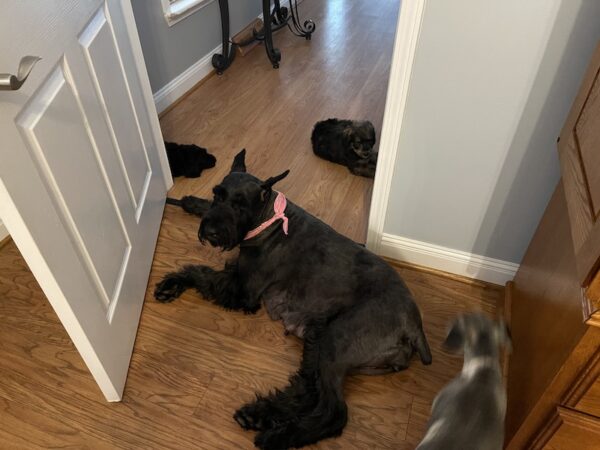 Gracelyn's gorgeous babies got a puppy trim and bath today. They are lovely, handsome and just beautiful babies!
SOLD – This is the largest female in the litter, she is tagged purple collar. She is big, sweet, loving girl! Gracie goes home with the Mobley family of NC. She will get all the time, attention and love she can handle!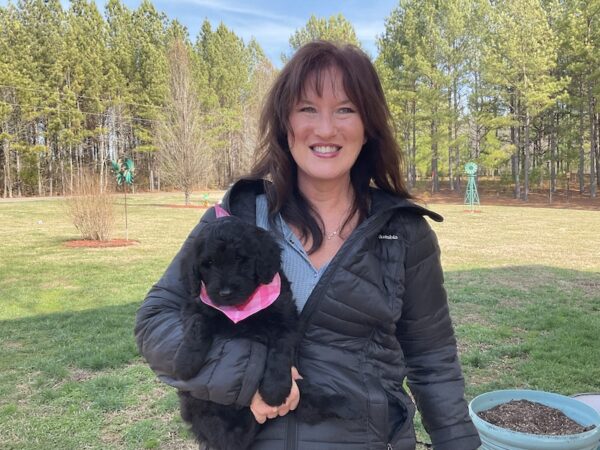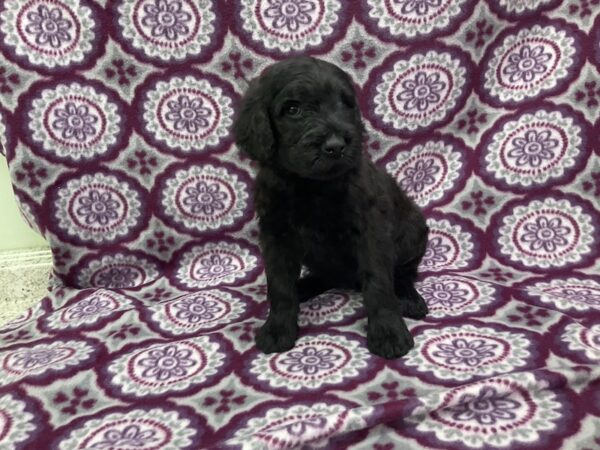 SOLD – This girl is tagged pink collar! We tote this baby around a lot. She is the smallest in the litter and such a cutie baby doll. Gracelyn says bye baby. Going home with the Lavellee family of CT. They have another giant pup waiting for his new little sister. He is 110 lbs. and new pup is 6.8 lbs. but she will grow. They will be bonded soon.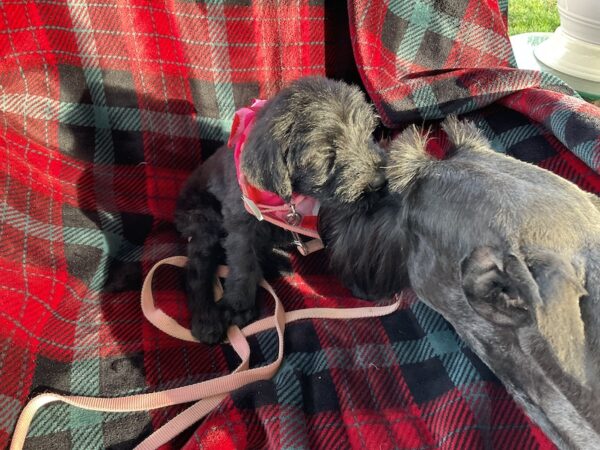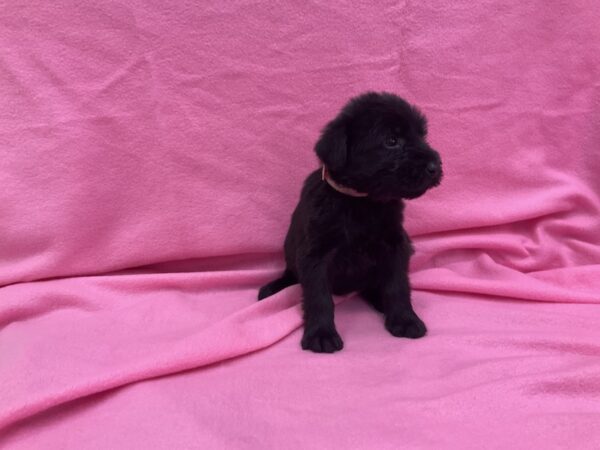 SOLD – This boy is tagged light blue collar. Black. Smallest boy. Such a cutie! His name is Bear aka Little Bear. He goes home with Jeffers family of NC. New baby to get all the love!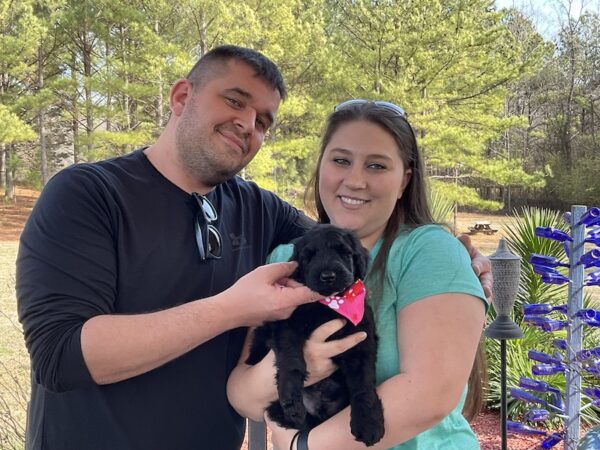 SOLD – Big and black and handsome, this boy is tagged red collar! His name is Fezzik and Scouts new name is Sasha. All are great and having a super time with the Kohlhagen family.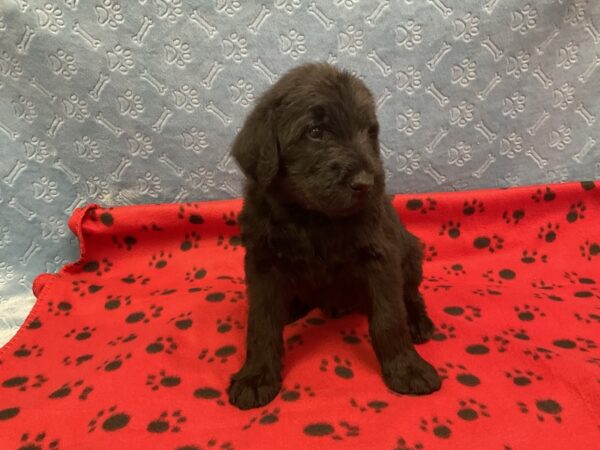 SOLD – This beautiful brindle boy tagged as black collar. Big, gentle and sweet. He goes home with the Sirpenski family of RI. There are several other Pierce Schnoodle in RI. His name is Roman. He is a handsome, sweet boy.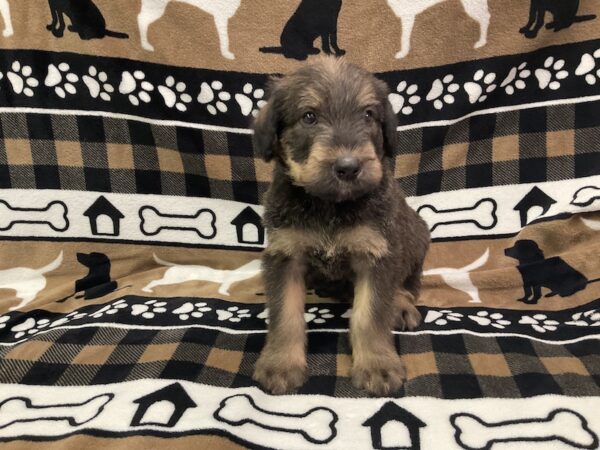 SOLD – Largest male. Tagged as Navy collar. Calm, gentle and sweet! Black and handsome! He is headed home with Bishop family of SC! His name is Goose (from TopGun)!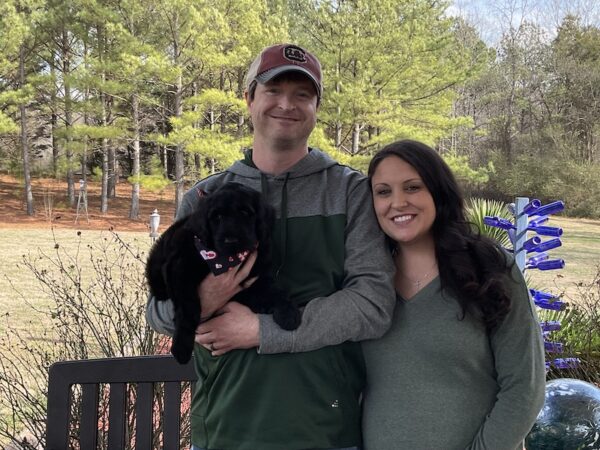 SOLD – Sweet, pretty female tagged as Yellow Collar.  She is the only black puppy in the litter with any white. She has a small white blaze and white on her rear feet. Cutie! She is going home with the Morris family in NC. Her name is Nyxie. She will be an only baby so gets all the time, love & attention.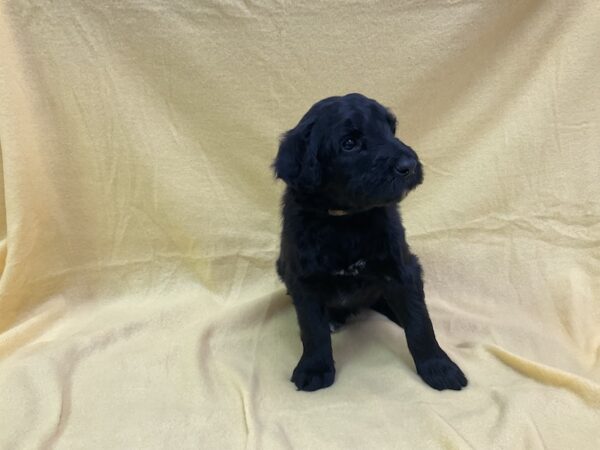 SOLD – Large brindle female tagged as Tan Collar. Super sweet and so beautiful! She is going home with the Hockert family of MN. Her name will be Mokka.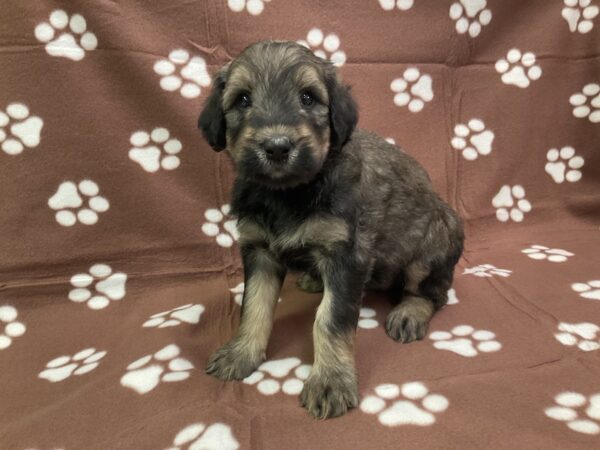 SOLD – One of the largest in the litter. This boy is tagged as Green collar. Black, handsome and cuddly!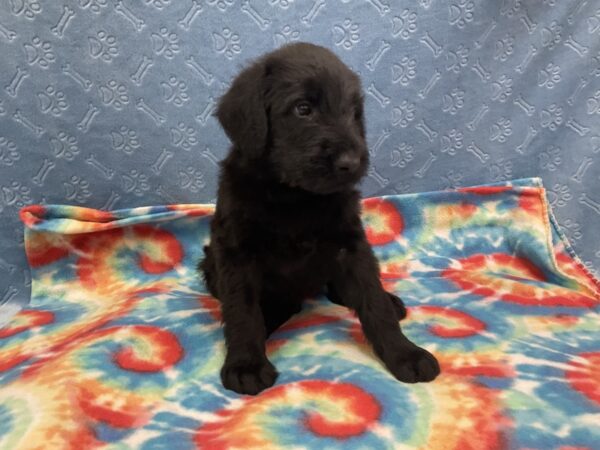 Mush and kibble YUM!! Gracelyn's pups are growing. They are so cute, they make all sorts of noises!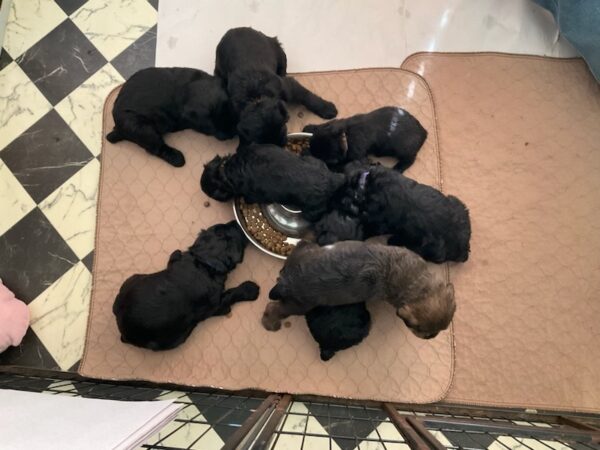 Momma and all babies doing great! 4 girls (on pink stars blanket) and 5 boys (on paw print blanket)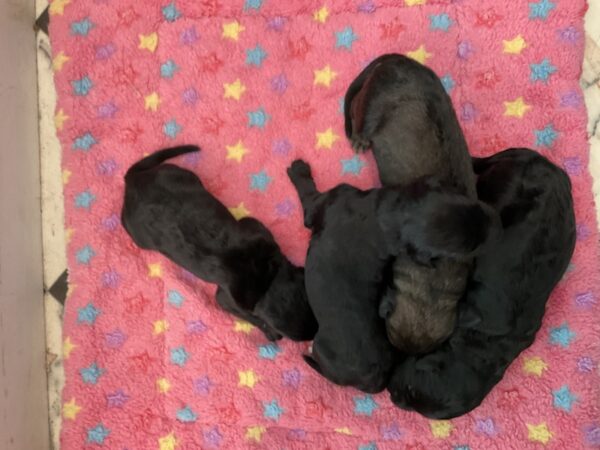 Gracelyn decided to share her babies with us on 12/22/22! Final count of 9 babies! More updates and pictures to come.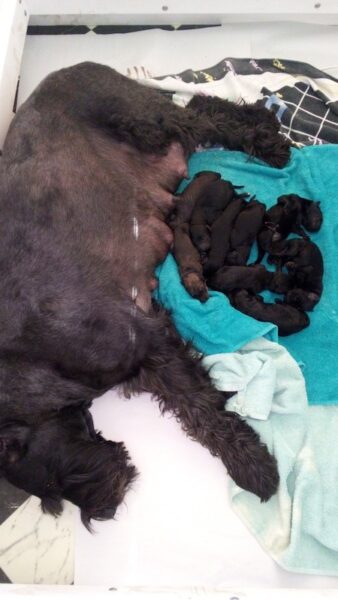 Gracelyn in her box and playpen, resting and waiting for babies. Due date 12/17 but no sign yet!