This female pup is tagged as pink collar. She will be making her forever home with the Edmunds family of Maine. She is just a doll baby!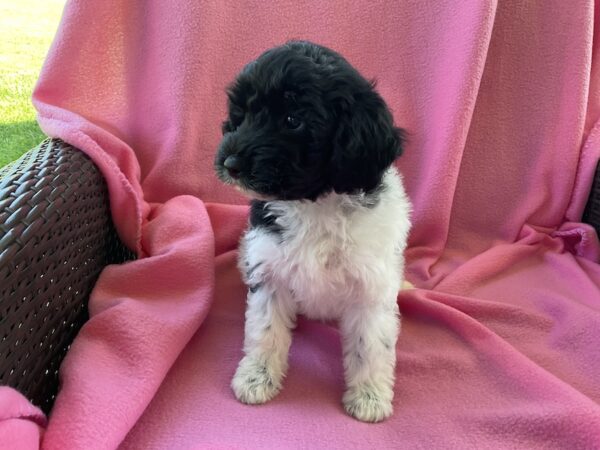 This is Renee's new baby. He is the male parti of Lydia and his name is Joshua. Watch him grow with us. He is tagged as navy collar for now.
This female is tagged as yellow collar and is all black. Such a little cutie and sweetheart! Her forever home is with the Bowling family of NC!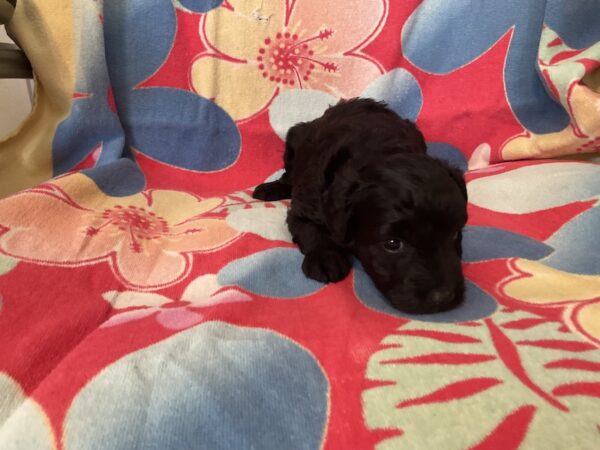 This female is tagged as orange collar.  She is solid black except for a few white hairs on the chest.  She is a little cutie! Her forever home is with the Grover family of NC. Her name is Winnie!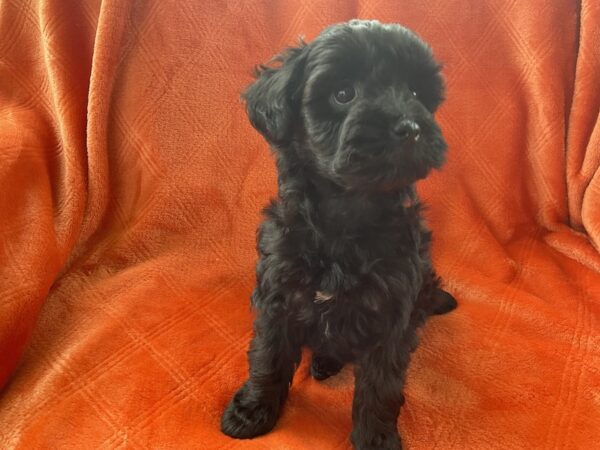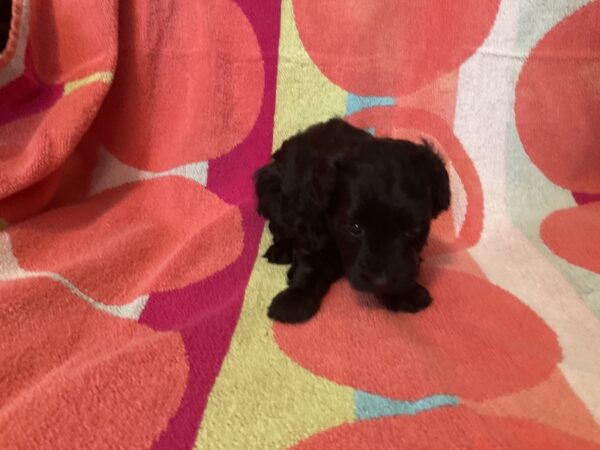 This is red collar. A black male of Lydia's. He has a small white blaze. So cute! His forever family is the Taber family of NC. His name is Isaac.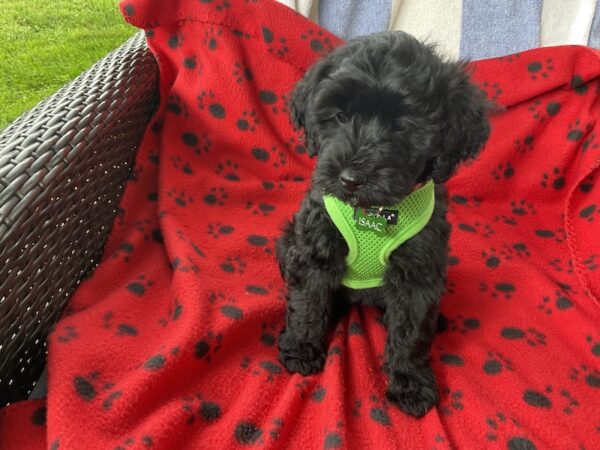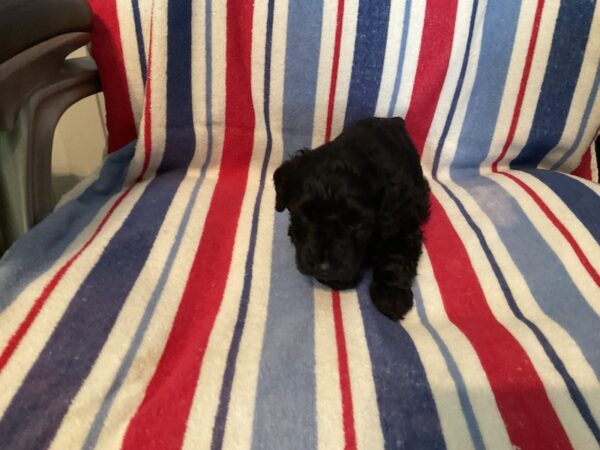 All of Lydia's litter have a forever family! & we are keeping the parti male as one of our forever babies. His name is Joshua.
She finally decided it was time to share! 5 babies, 3 girls, 2 boys, 2 parti color (1B 1G)
All are doing great. Lydia is a sweet, calm, loving mom.