This sweet female is tagged as yellow collar.  She is gentle and sweet. What a doll! Sweet one.
We call her Missy. She is crate trained and doing great at house breaking. She loves to go in the car and to the office. She is trained to sit, leash trained and has a super sweet personality. She is ready for her forever home. She is $2500. Very special, gentle soul and any family would be proud to own her. Inquire directly to Renee to discuss this sweet girl!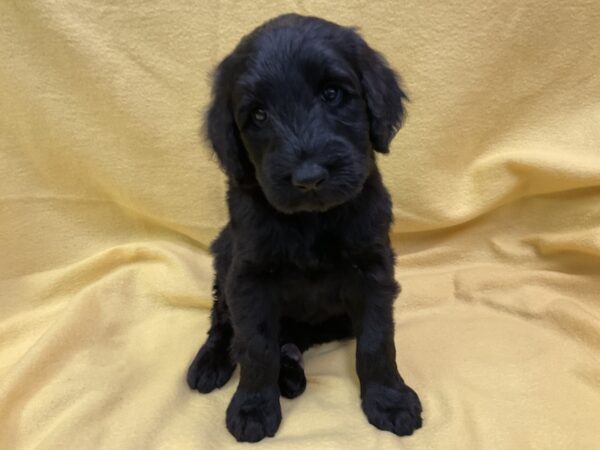 This very large fella is the litters largest male puppy. He is tagged as Navy collar! He is just a laid back, lovin' boy!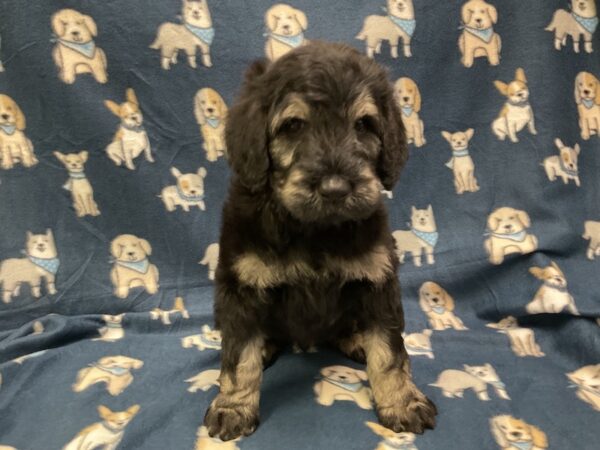 This little female is tagged orange collar. She is sweet, soft and cuddly! Her name is Millie and she went home with her new family. They are newlyweds and getting a new pup is great fun and adds to the celebration! She will love her new life and family in SC.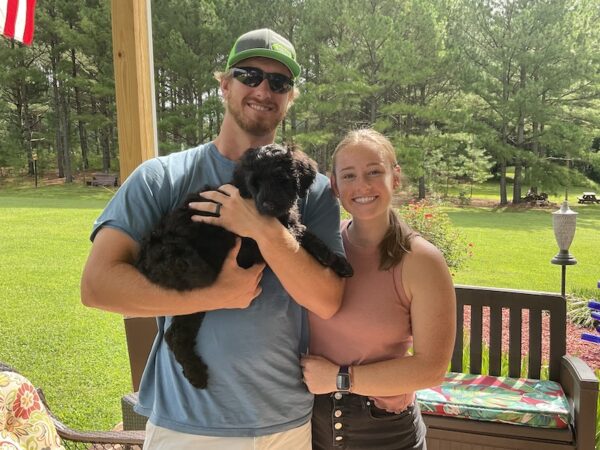 This handsome fella is tagged as Green collar. He is a male puppy. He is the smallest male pup of the litter. His name is Lincoln & he goes home with the Griggs-Drane family as the new baby. They are from VA and with kids grown he will get all the love and attention!
This very large brindle female is tagged as Purple collar. She is large, confident, outgoing and just a love! Her name is MacKenzie and she has made her forever home with the Long family of VA. She will be the new buddy of two boys and enjoy lots of loving and play time. She is so beautiful and will be large and loving!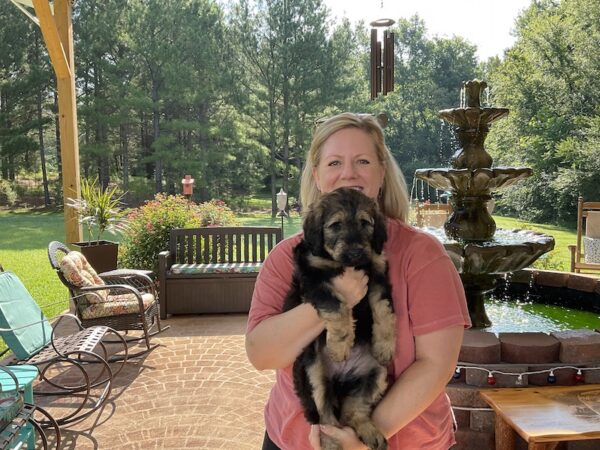 Samantha's litter playing outside!
Eating mush, yum!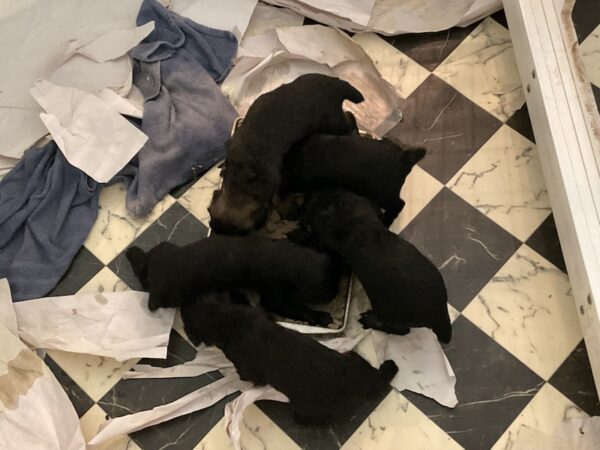 The girls: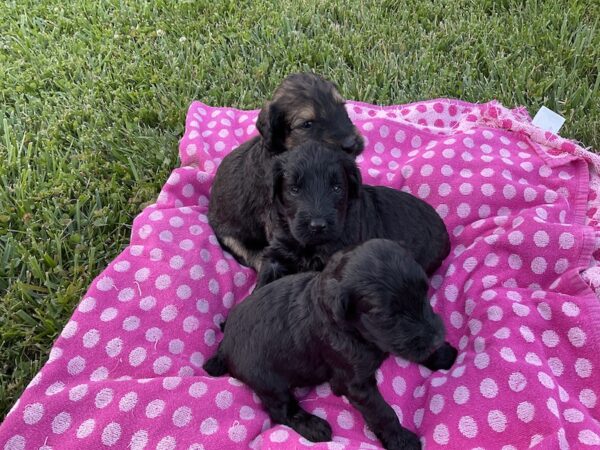 Samantha & her litter: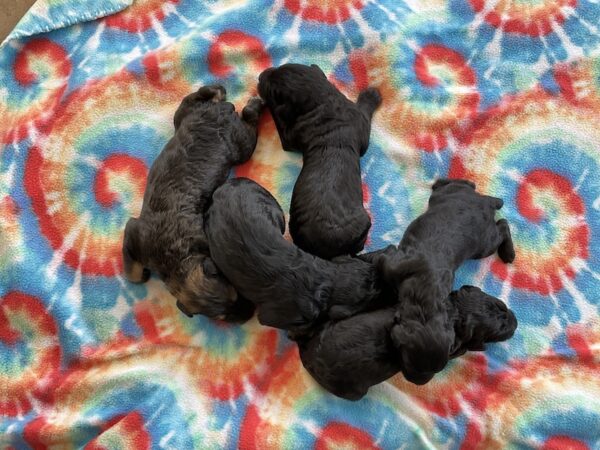 Samantha had her babies on 5/21/2023. She had 5 beauties! One is a gorgeous black and apricot. All are doing well!