*Eden's pink collar girl is available!*
This little female is tagged as pink collar. So little and cute. She is the smallest but only by ounces. Such a little doll baby! This super coated cutie has colorings in her fur that are so neat! Multi colored like her great grandmother Jolie. Super sweet, loving and just a doll!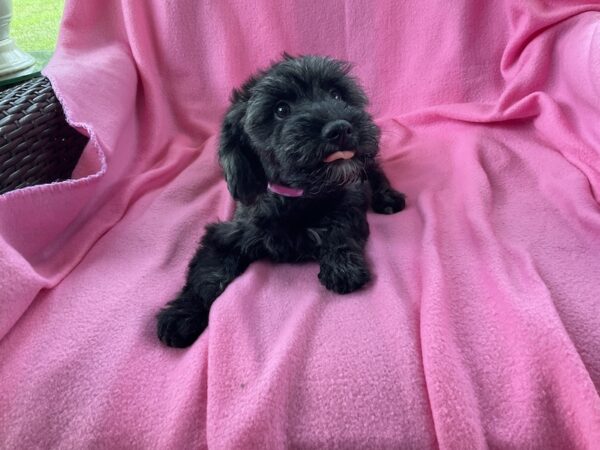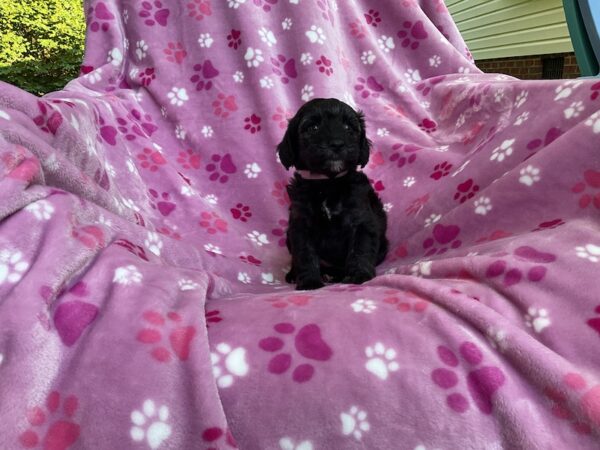 This cutie is a female from Eden's super coat litter. She is tagged as purple on our new patriotic throw. Such a little doll baby. She is showing signs of brown mixed with her black coat. This doll baby is a super coat and so soft and sweet. Loves to cuddle and be loved. She went home with the DuVall family of MD. They have a mini schnauzer that will now have a little sister and 2 cats that like doggies! Sounds like fun!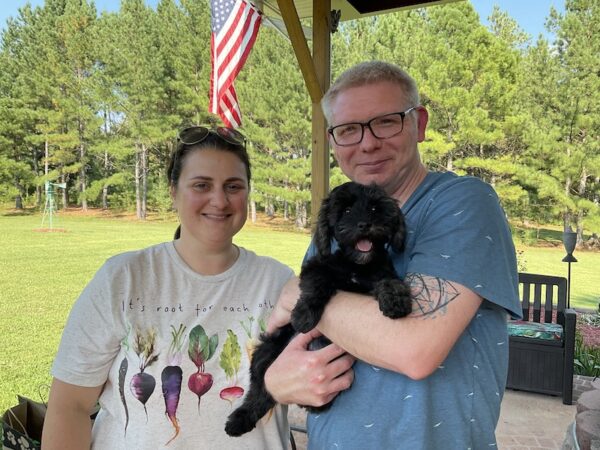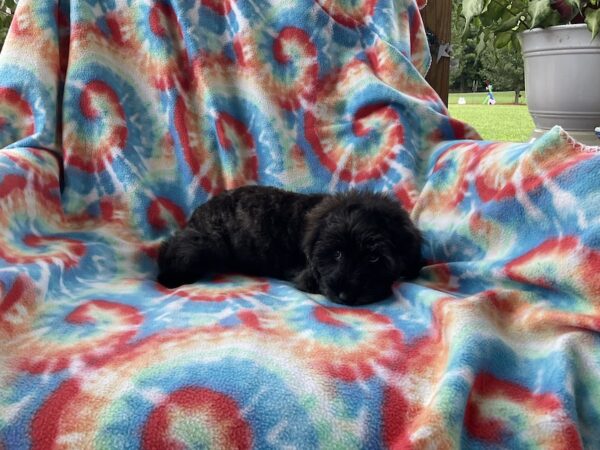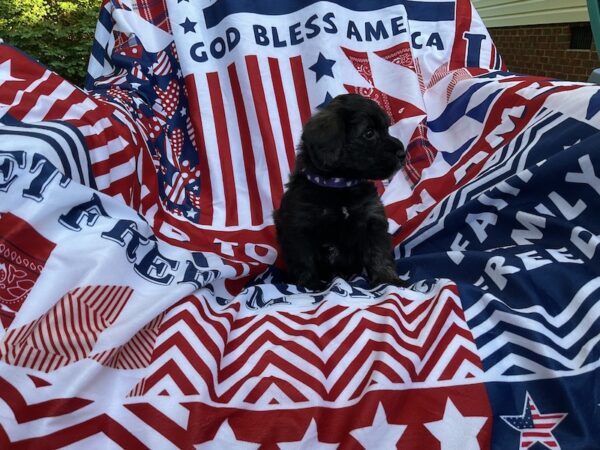 This female is a precious little one! She is so alert, sweet and small. Such a Doll. Tagged as grey collar. Just can't give enough love to all her sweet ones! He adopted to the Collins family. The family owns one of the Pierce schnauzers that is 3. He loves mom so this puppy is for daughter. She has been named Jade. They are in NC and have lots of time for the new one.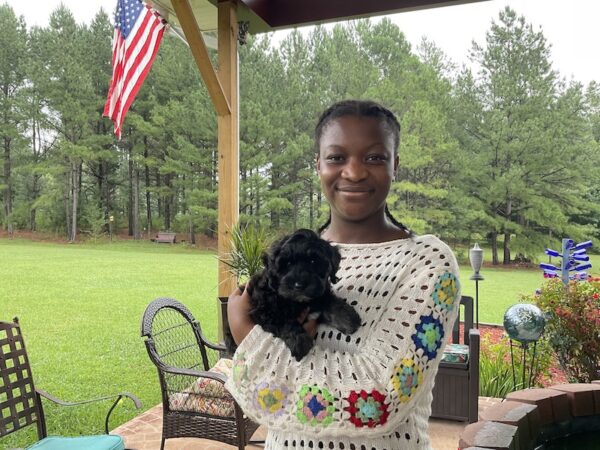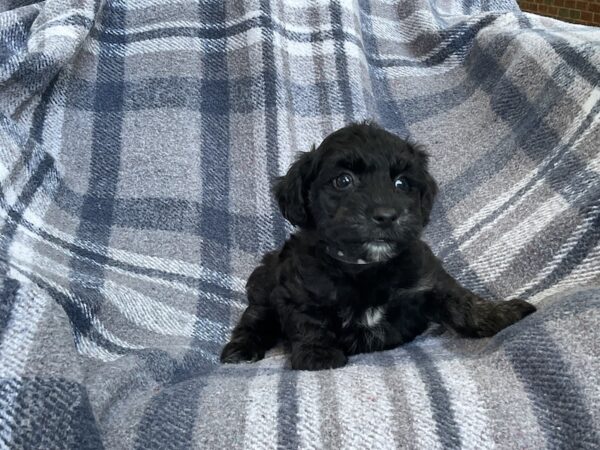 This is the only parti in Eden's super coat litter and what a doll! Very attentive, alert with her supercoat coming out, she is tagged as yellow collar. She adopted to the Martin family of NC. They had a Schnoodle for 16 years who was well loved. They fell in love with this pup to be the new little fur baby in the house. Hanging out and camping, this little girl will be well loved.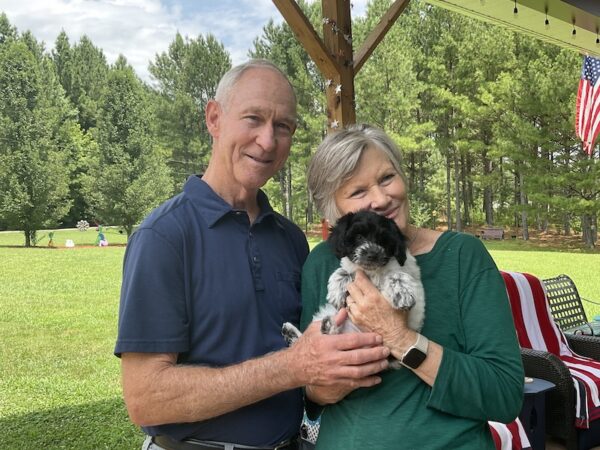 This super handsome fella has a forever home with the Rosenberg family of NC. His name is Oakley. Such a sweetheart! The only male in Eden's litter is named Oakley. With no other pets or kids in the house he gets all the love and attention!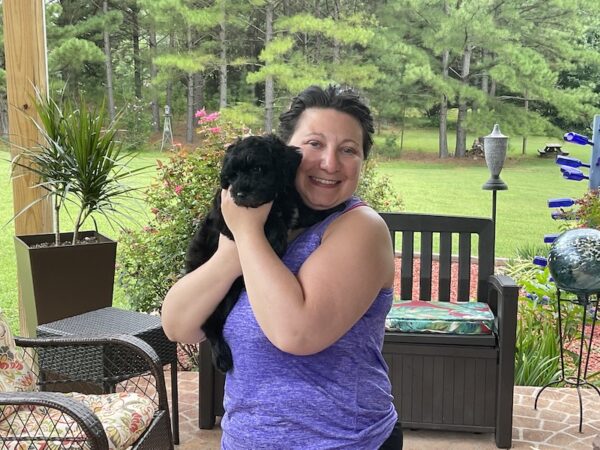 This little sweet female is tagged as green collar. She has a little white on chin and tiny blaze. Such a cutie! This little girl got selected to be the new baby of the Hardwick family of SC. They fell in love and her name is Maddie. They said she is perfect. Being home on the farm she will live a great life!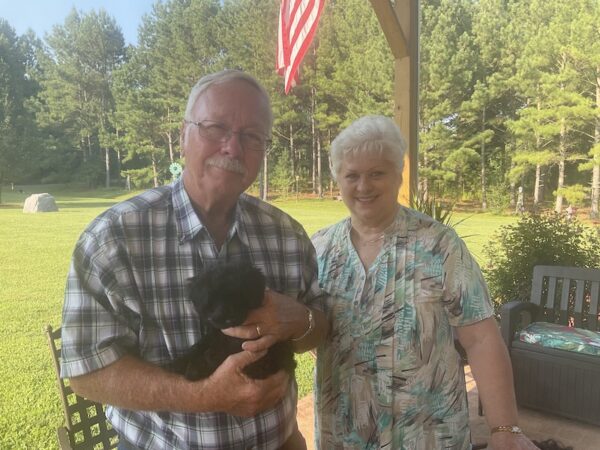 Eden's pups checking out mush!
Rough life! Sleeping, eating, repeat…sounds good to me!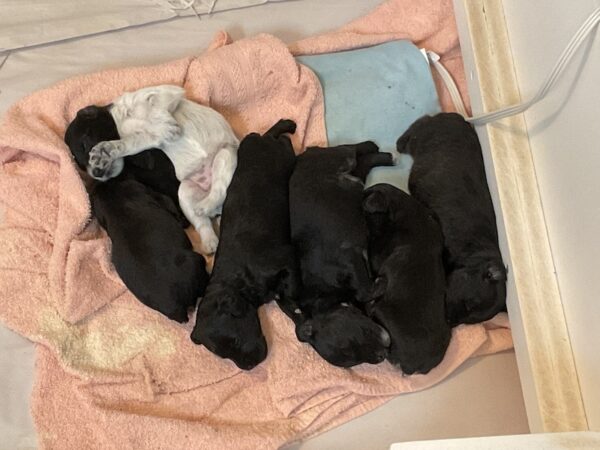 Eden's litter is 6 babies: 1 boy black w/white blaze & white chin. 5 girls – 1 black/white parti, 2 black/apricot, 2 black with white blaze, chin, feet, etc. Hard to tell a lot at this age but more colorings will come out as they grow. The two that are black w/apricot are bigger, others are smaller babies. If you don't want a bigger size mini this litter is for you.
Eden's litter was born 5/30/2023. Dad is Levi.
Boy on Blue baby throw – Girls on white w/multi colored heart paws
Eden has been an excellent first time momma and adores her little ones. Eden has awesome colorings in her back ground. Her grandparents were Meschach and Jolie. Meschach is a pure dark liver and momma Jolie had all sorts of colorings in her coat. She was the super coat queen.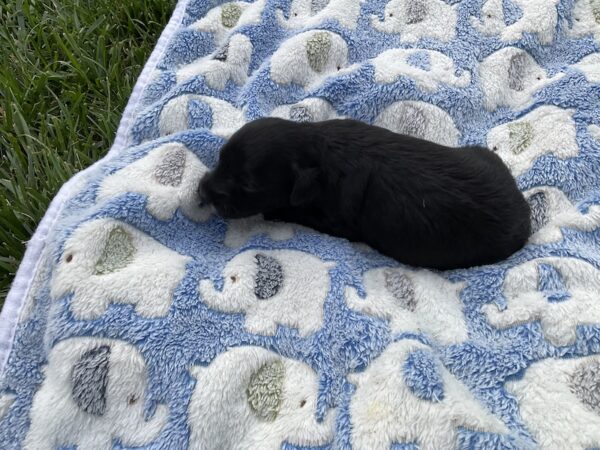 Eden's girls & 1 boy: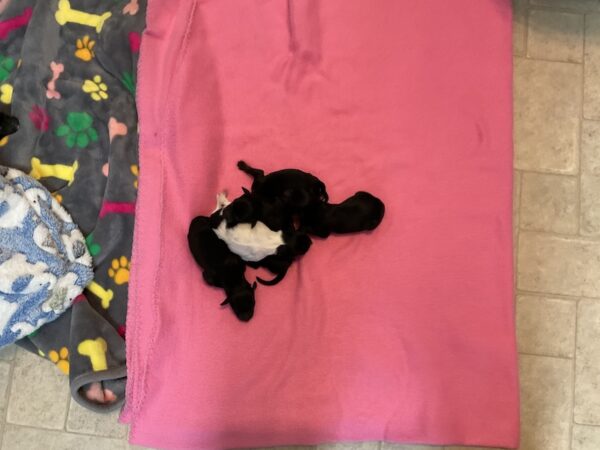 Eden's litter: