This little girl is tagged as purple collar. She is a cutie! She has 1 white foot and a white blaze. What a beautiful pup! She is a sweetie. Loves to run, play and snuggle.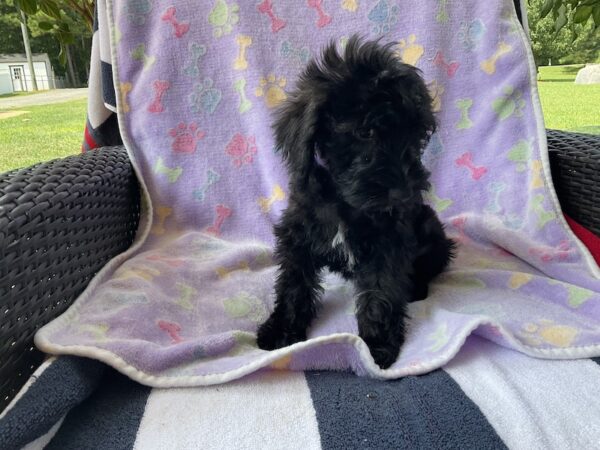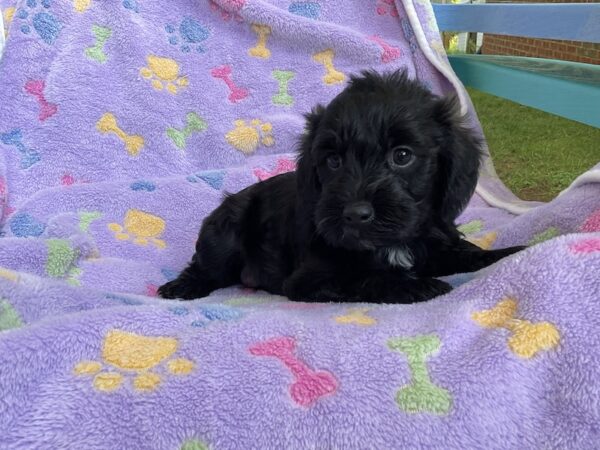 This is a beautiful black female. She is solid black with tiny white hairs on chest. Just an adorable baby. She is tagged as tan collar. This little girl is so beautiful. Such a sweetie and loves to be cuddled.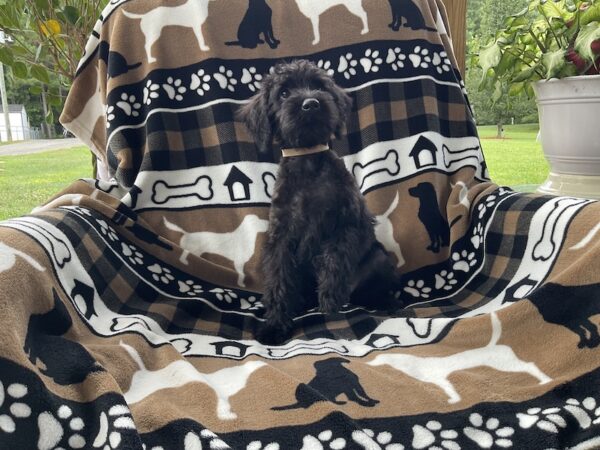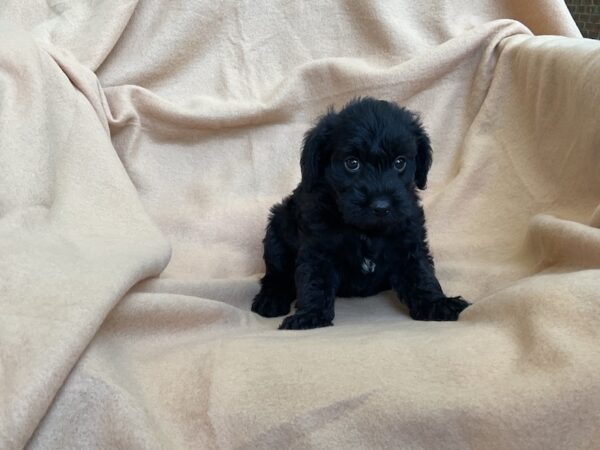 This male pup is a handsome fella! He has a small white blaze and a white chin. Such a little buddy and tagged as navy collar. He likes to 'talk' to you and tell you what is going on. He loves to play and run around too! He has adopted to the Covarrubias family of NC. He will get all the love, time and attention. Name is Niko. He is a love and loves his new human mom already.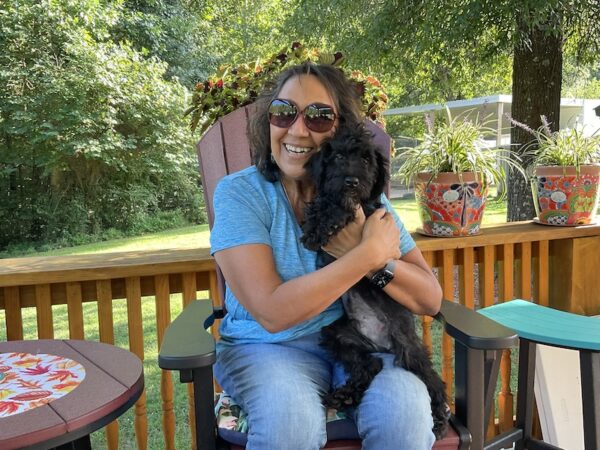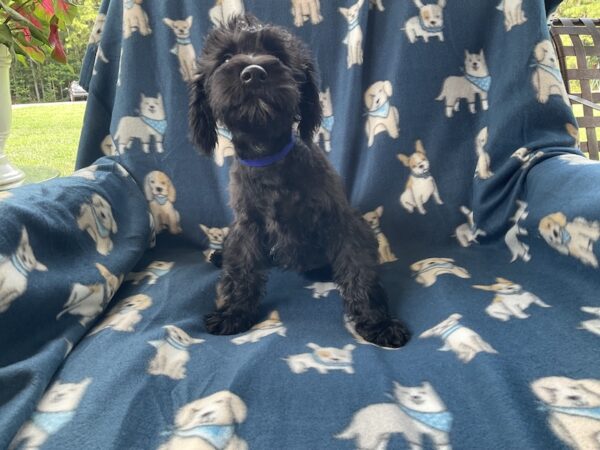 This handsome fella is such a sweetie! He has a beautiful white blaze to offset his black fur.  He is tagged as red collar. He was getting hot! Loves to be held, play with tennis ball and hang out. He goes home with the David family of PA. His name is Marston.  He is joining the family of 2 other dogs and cats will be a fun adventure and will have lots of love and outdoor time with the family.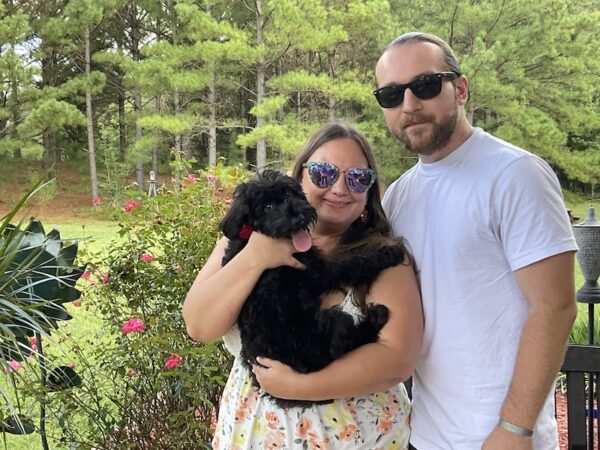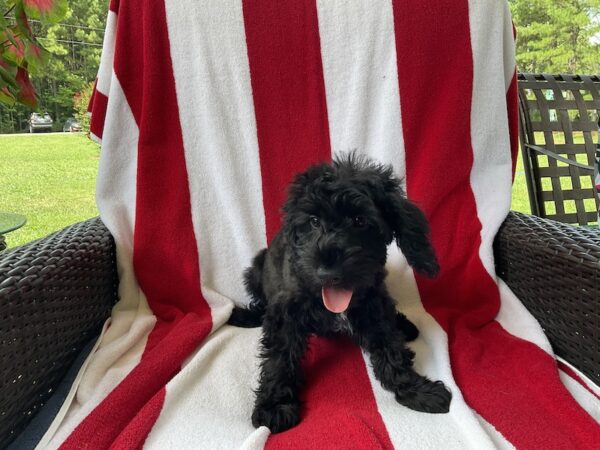 This little male pup is a sweet one. He has a small white blaze and beautiful black coat. He is tagged as orange collar. He loves to play and be held. Just a sweetie! His name is Bruster and he is going home with the Holmes family of MA. He will also be a little brother to Purple Collar Female giant of Ingrid's. They will have a great time together. Newly retired it is time to add some activity, go walking in the woods and on the beach. Recently retired what is better than a giant and a mini Pierce Schnoodle? The giant female is named Tilly. Everyone is getting along well and they were both great travelers.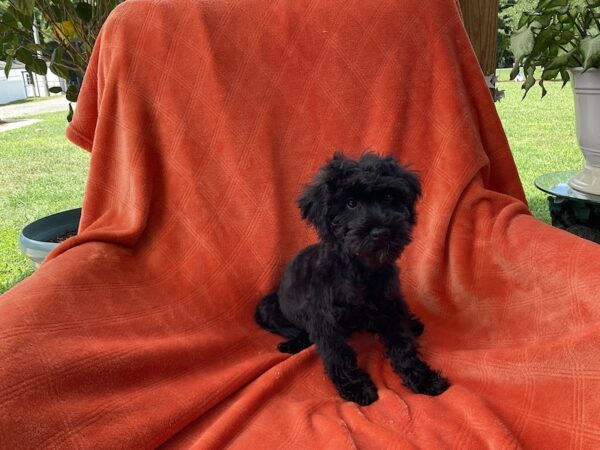 This cutie female is a little doll puppy. She is gorgeous black with very few hairs on her chest. She is tagged as pink collar. Her forever home is with the Mesaros family! Her name is Lilly. Other members of the family have Pierce schnoodles. So they had to get one of their own! Lots of time and attention for the new little one in the house!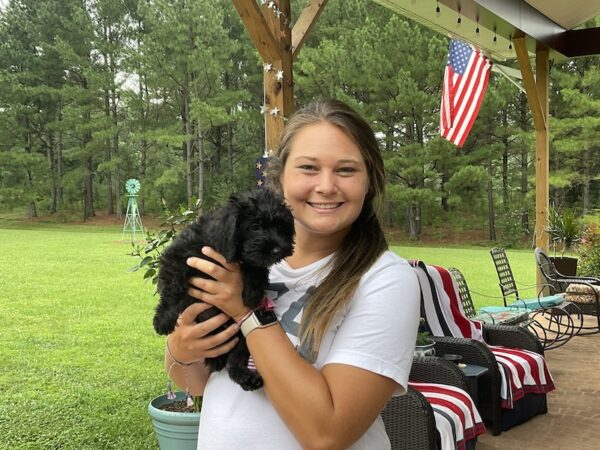 Outside time in the shade. Getting nails clipped and enjoying outside and freedom!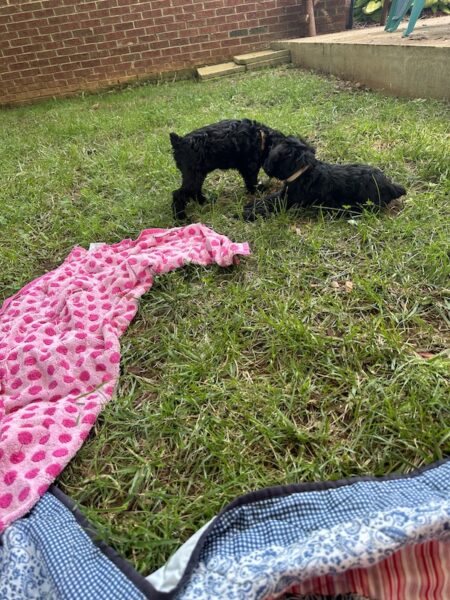 Nittany's pups loving the mush!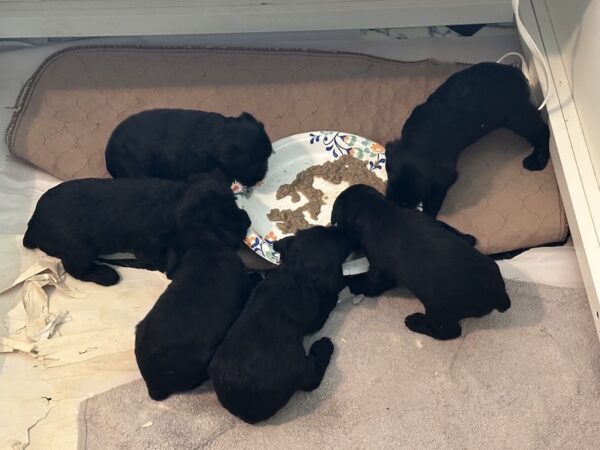 Being such a good mommy!
3 and 3 beautiful black with some white on blaze/chin and feet. But mainly a gorgeous black.
Girls on red/white towel – Boys on blue/white.
Nittany is a super attentive loving mom. All about the babies!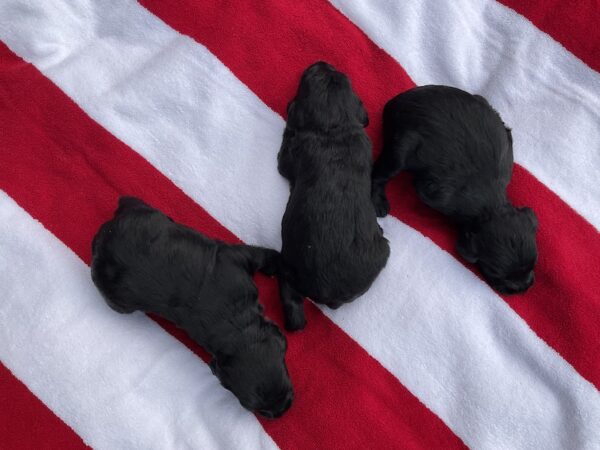 Whole litter with mom:
Girls are on the cream blanket, boys are on blue!
Nittany's litter was born 5/30/2023. Dad is Zack. 6 babies. 3 females 3 males!
Nittany being a good mama: