Available: This little fella is tagged as light blue collar. He is an adorable apricot male. Great markings like his brother of 4 white paws, white mark on head. Just a sweetie!
Available: This fella is tagged as red collar, an apricot male of the litter.  So adorable with 4 white feet and white mark on head. Chunky sweet one!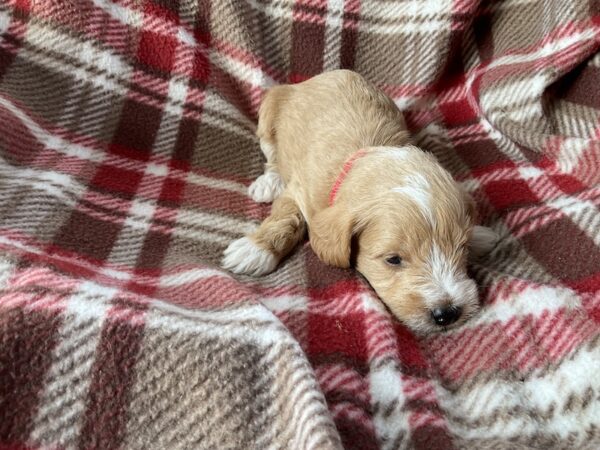 This little guy is tagged dark blue collar, he is the only white boy and he is sold to the  Wieczenski family of NJ.  Being an only pup he will get lots of love and attention. This little guy is just a sweet one.
This little white/cream female is tagged as orange collar.  Such a little cutie! First time outside and it was bright. She has a forever family.
This little doll is tagged as yellow collar and is a cute white/cream female.  It was bright outside and eyes just opened recently so she was squinting. Needed sunglasses. She is a baby sweet one.  She has a forever family.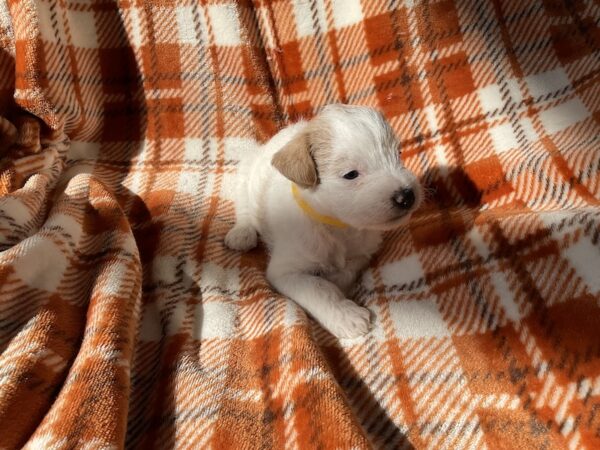 This beautiful girl is tagged as purple collar and is going home with the Chang family of OH. With 2 kids and no other pets she will get all the love and attention. Going walking, biking, sports and movies, it will all be fun!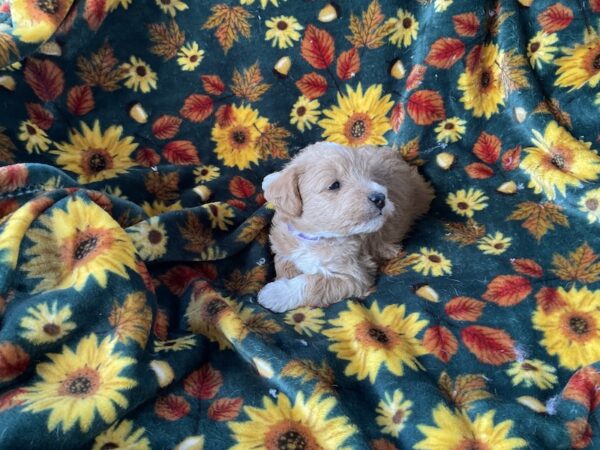 This cutie is tagged as pink collar. She is an apricot female with beautiful markings. She is going home with the Purdue family of SC.  With no kids in the house and no other pets she will love going to the beach, walking, hiking and swimming. She is a doll baby!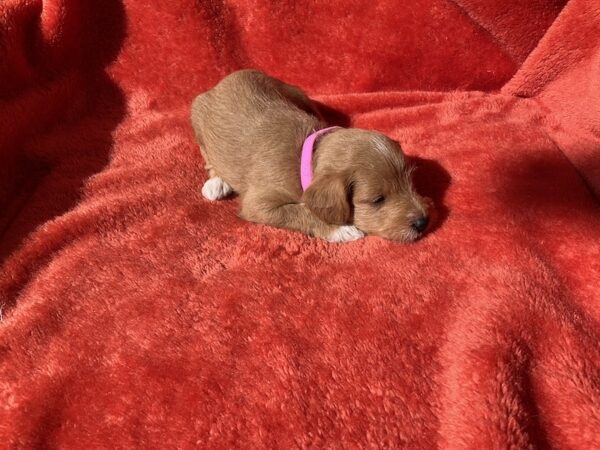 Girls with schnauzer legs taking a nap!
Enjoyed sun outside time yesterday with the babies! Then Jasmine wanted her pic taken too!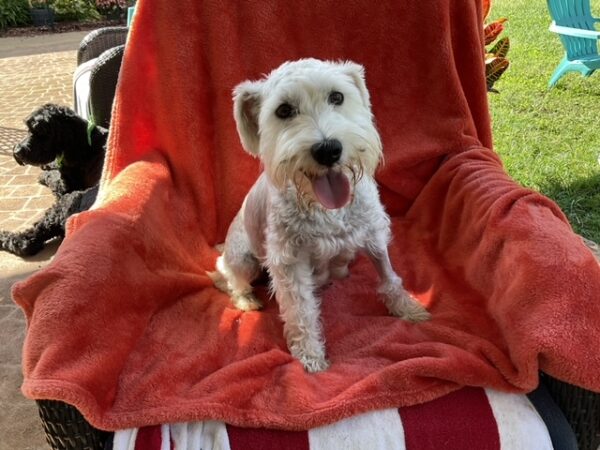 Hungry babies YUM! Mush time!
Way too cute, just precious! 1 white female and 1 apricot male available.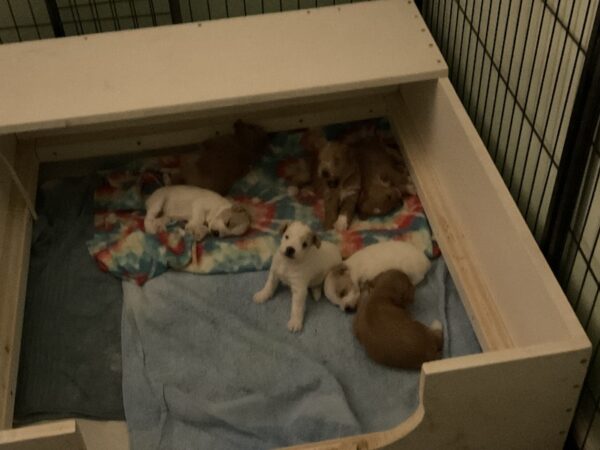 Jasmine's litter, she is an excellent mom!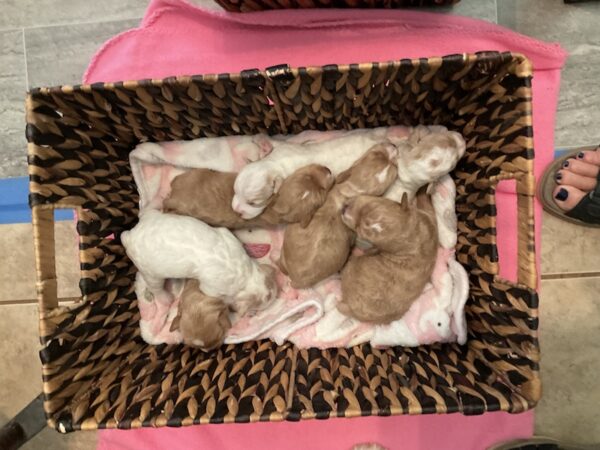 The girls:
Apricot males:
White male:
Jasmine proudly brought her babies into the world to share with others on Tuesday August 29th. Levi is the daddy and the pups are red/apricot/cream and white.
Waiting for her babies: