November 2023 – Resting in the home office with Renee & Jacob. Growing baby!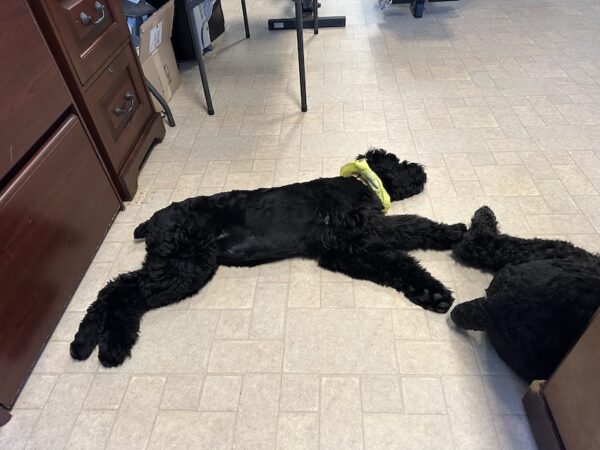 November 2023 – She is so smart and becoming well trained and behaved. Such a sweetheart!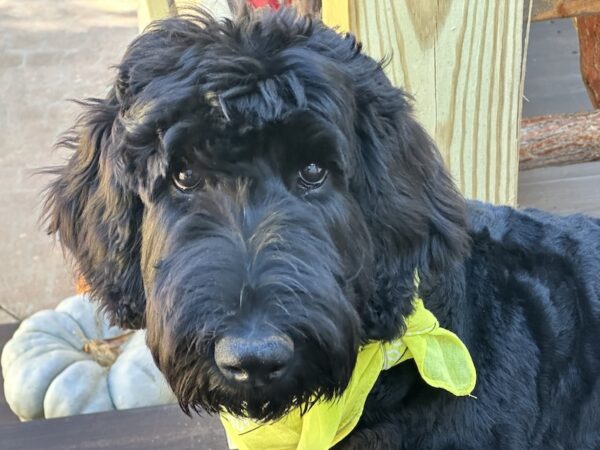 42 lbs of love: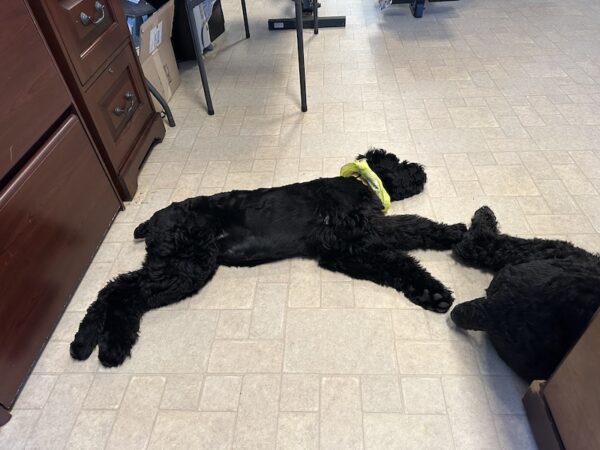 Here she is enjoying the new glider: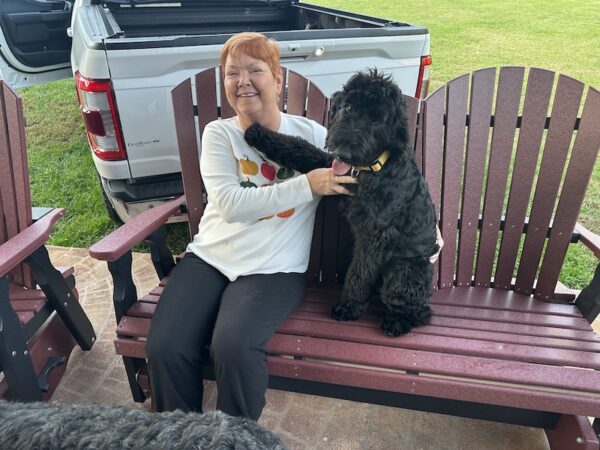 October 2023 – Missy growing up!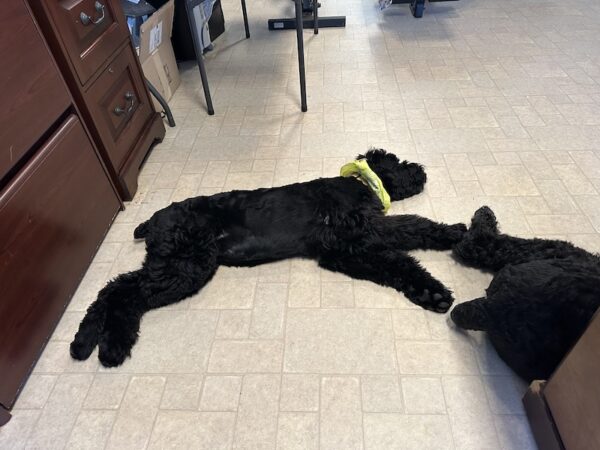 Meet Missy! From Samantha's May 2023 litter.
She is gentle and sweet. What a doll! She is crate trained and doing great at house breaking. She loves to go in the car and to the office. She is trained to sit, leash trained and has a super sweet personality. Very special and gentle soul!