February 2022
Her pups have the awesome fur coat of her grandmother, Sasha.  Just great (any color).  Her pups are $1400.  She is a great, loving, calm mother and her pups are awesome!
May 2020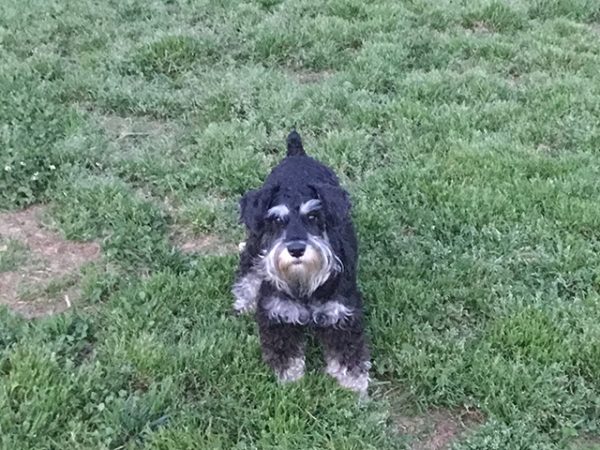 September 2019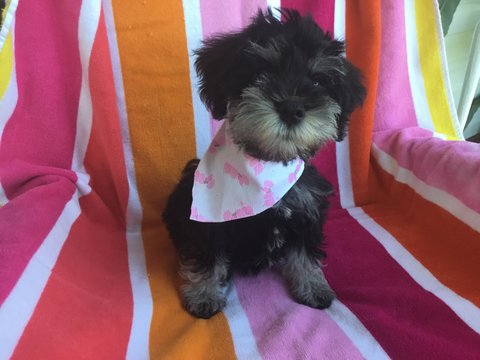 July 2019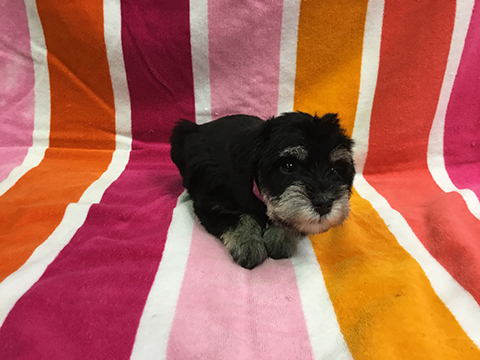 June 2019 – Renee's new baby mini schnauzer! Eyes open – mommy I see u!
Meet Esther! This is the female of Naomi & Isaac that we are keeping as a future schnoodle mom! She has awesome markings and is a beautiful girl!