March 2022 – Leah goes to her forever home with the Lippincott family of NC. They got moved with a nice yard and needed a doggie to make complete. With her new family being at home and 2 cats she will love all the time, love & attention.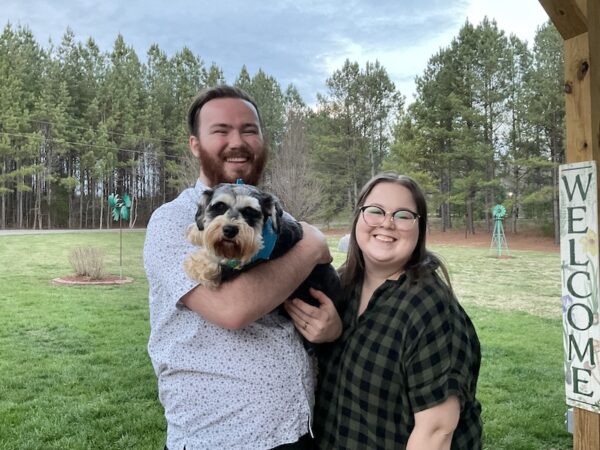 March 2020 – Sisters- such loves!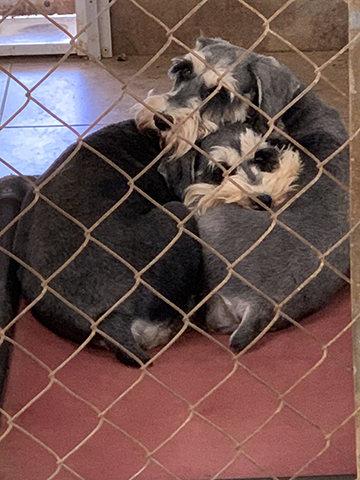 September 2019 – Leah such a pretty girl!
September 2018 – Updated pics of Leah. She is very sweet, produces great mini-Schnoodles and is a super mom!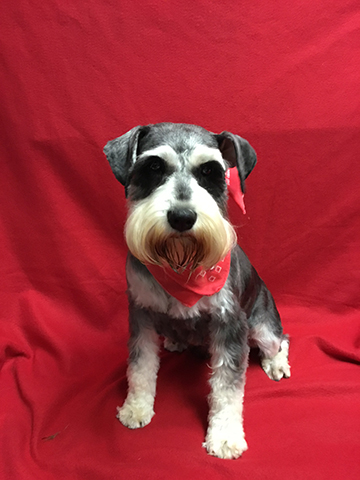 July 2018 – This is our beautiful Leah! She is a great doggie and mama. She loves her babies and produces excellent mini schnoodles. She is 22 lbs so her pups range about 15-20 lbs. She is a sweet gentle girl, loves loving and attention.
April 2018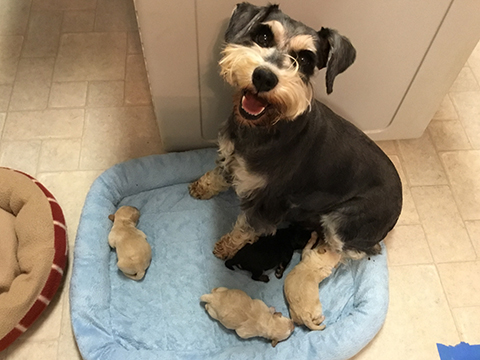 May 2017
October 2016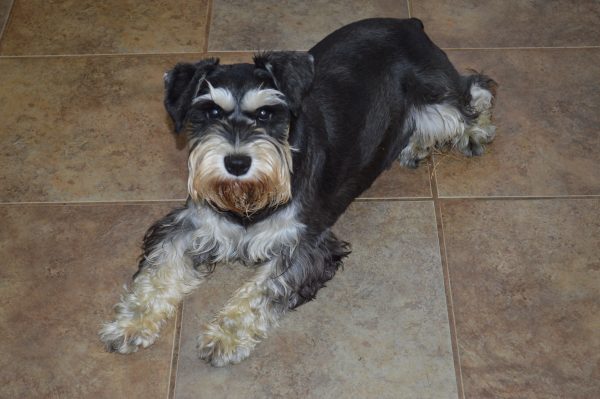 May 2015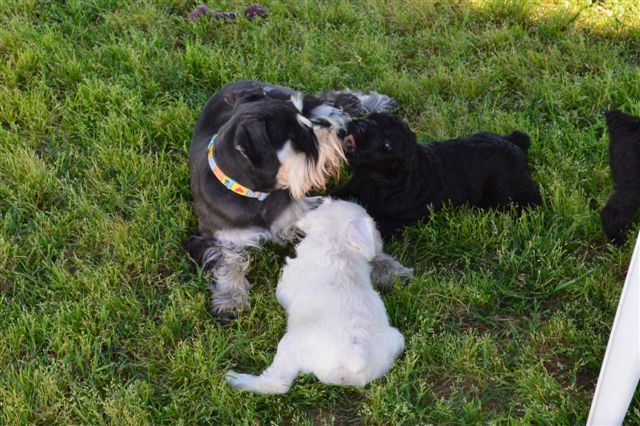 When breeding you have to plan well in advance knowing the older mama's will be retiring and new ones getting old enough to breed. We selected Sasha as one of the mama's to carry her line on for Pierce Schnoodles. So we purchased a pure white AKC male stud mini schnauzer in 2013 to breed with Sasha (and then Bianca) and keep 2 of the girls in the litter. This helps us know the heritage and history of the pups and parents. Naomi & Leah are the 2 girls we kept from Sasha and Marshall's litter. They will both be future Pierce Schnoodle mini-schnoodle mom's! They look just like their mom too! They are both very loving, smart and are an exceptional pair of pups! Their fur is excellent and their disposition is great – they will make great mom's and produce wonderful pups!