December 2021 – Levi & Mr. Bojangles.
November 2021 – Enjoying the new pumpkin toy. He is so handsome!
October 2021 – Renee & Levi, sporting new harness, and he loves shoes and mommy Renee's smell.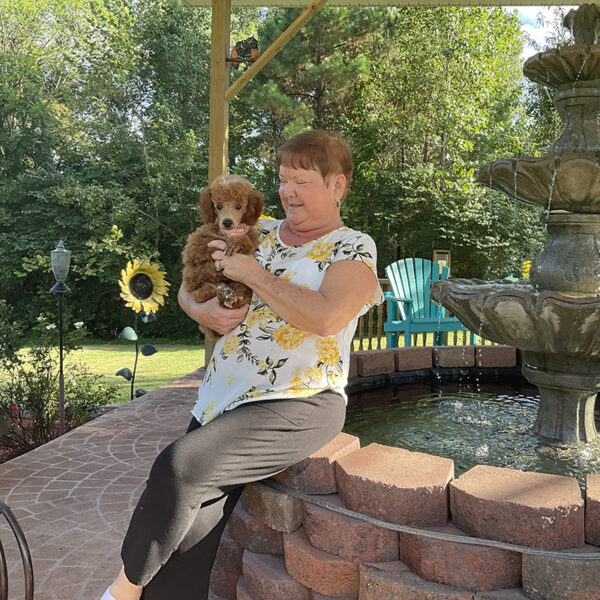 August 2021 – Our little red man Levi got his first real poodle groom ….. Oh Goodness SO SO very handsome! Just luv him!
Levi new little man. Red mini poodle, future stud to replace Gabriel. He has a super personality, awesome poodle curl and is already attached to Renee. When she leaves the room, he cries, poor baby. He came from the Amish in PA, has a great pedigree and sweet parents. We got to meet them all and siblings too. Just adorable! He has adjusted to his new life and is loving it. Has gone to work every day with Renee & Bill and got spoiled by the staff too. Got his first puppy groom today.
Watch him grow and produce future Schnoodle babies!