All of Ruby's puppies have found their forever families!
Female cutie tagged as pink collar. She is a bit lighter shade of red. Little white blaze. Just a doll baby! She is making her forever home with the Andrews family of NC. This is the families 2nd Pierce Schnoodle. Lots of time to spend with a new puppy. Her name is Baquette. 
This little girl is tagged as green collar. She is smallest in litter and just a doll puppy. Renee wants to put her in her pocketbook and tote her around. Just a sweet one! She is going to the Doebert family of VA. Her name is Minnie. 2 young ladies are awaiting the new arrival. This is their 2nd Pierce Schnoodle.
This female is tagged as red collar. She is apricot with white blaze and white rear feet. She is a doll baby! She is making her forever home with the Scott family of VA.  Kids grown but family nearby to play and love on the new baby in the family. Her name is Peaches!
This cutie is tagged orange collar, her name is Ginger and her forever home with be with the Burkle family of NC. This sweetie is their 2nd Pierce Schnoodle. Being retired she gets all the time and love she can handle! First report is that she is settling and playing with toys! What a great report!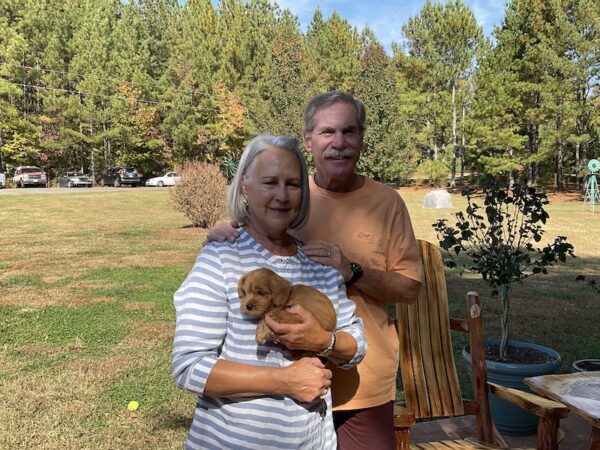 This is a gorgeous female named Piper. She is tagged as yellow collar. Her forever home will be with the Lowery family of SC. Being an only pup and baby – she gets all the love, time & attention.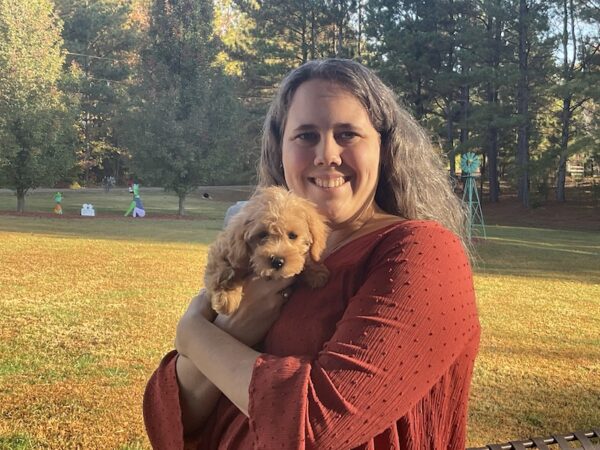 This super handsome fella and only boy in litter is tagged as navy collar. His forever family is the Shafer family of NC. Just love this baby boy and he might be the most impressive we have produced. Just awesome! His name is Kirby and he was very happy to join the Shafer family as his forever home. So cute!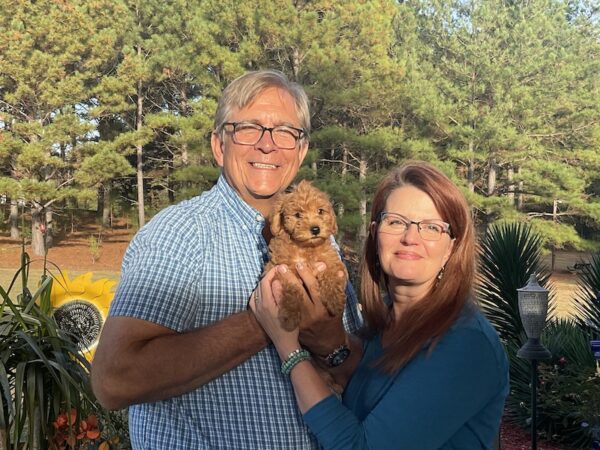 Ruby's girls!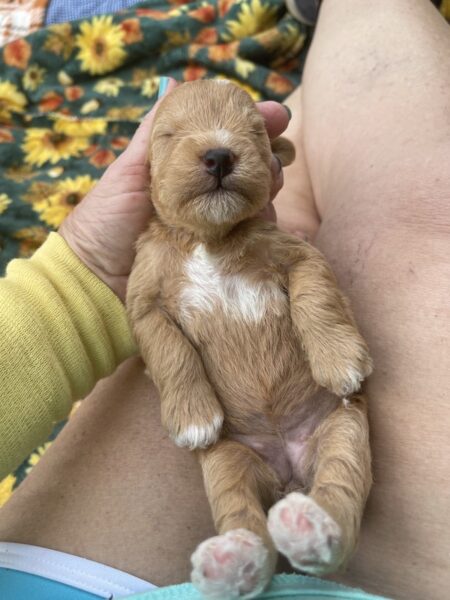 Rubies babies, with the one male on the far left!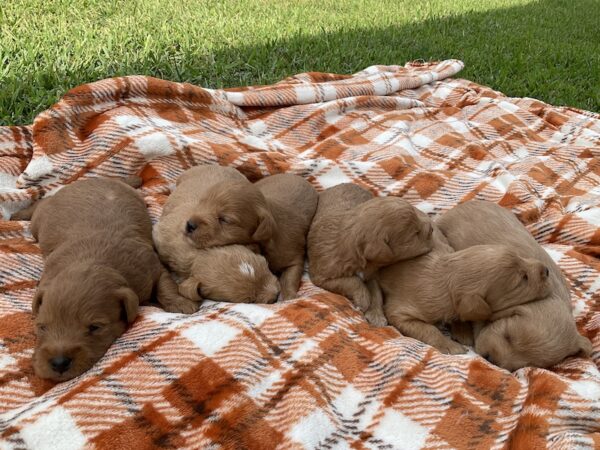 Rubys babies headed outside for fresh air, loving & toe nails clipped!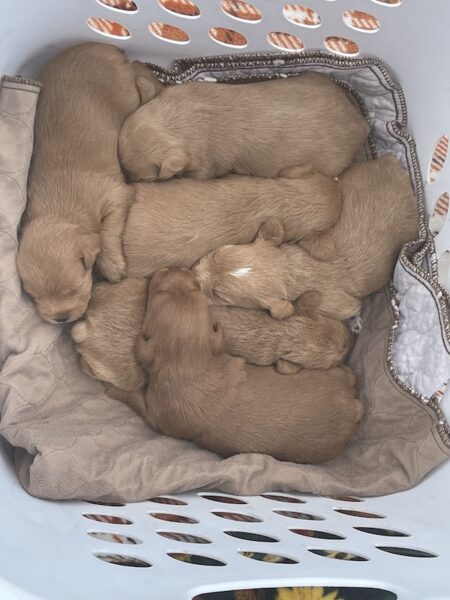 Ruby with the help of Levi gave birth to 6 beautiful babies! 1 boy, the darkest one and 5 gorgeous girls!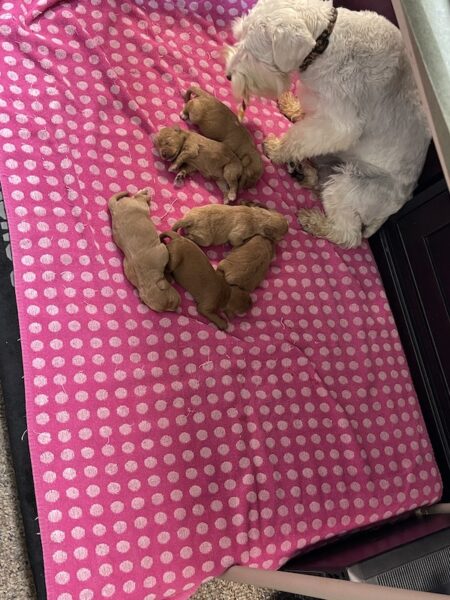 Ruby's boy!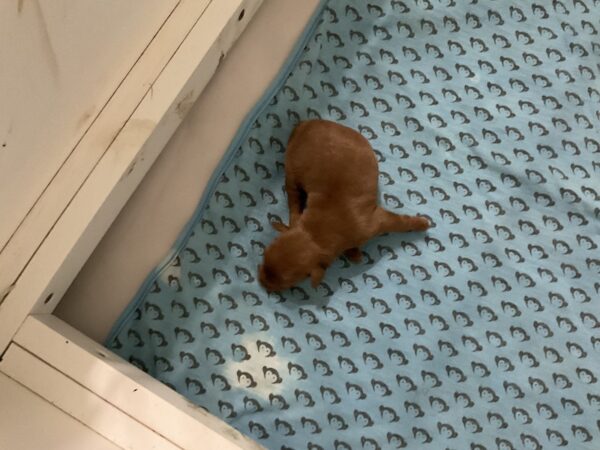 Ruby's girls!