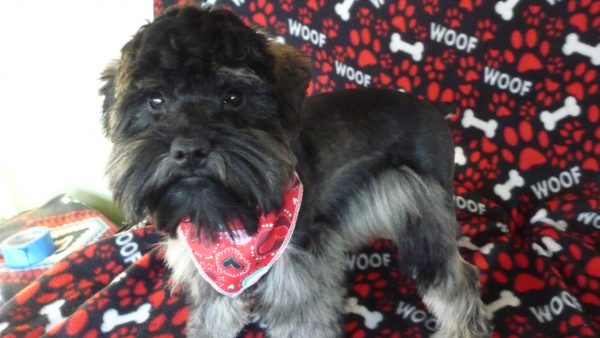 Ms. Jolie Beignet from Louisiana!
She is one of the sweetest mini-schnauzers Renee has ever had. She had her own little personality, acts like a helpless baby, then stubborn and then totally loving! Such a sweet, sweet girl. Jolie was born 9/13/12. She will produce wonderful babies. She will have her first litter in 2014. She is very loving and likes to watch Sampson and Delilah play – wants to play too, but they are so big. She is a great referee! She is a registered salt and pepper but her fur is dark black/brown with great shades of tan and silver. She has the sweetest face.
Join us in welcoming her to the Pierce Schnoodle family!
Find out more & see more pictures here.