Naomi gave birth to 9 pure mini schnauzers by Hebron. They were born on April 27th We will be keeping 2-4 of the girls but the others and boys are available to adopt.
Most are cream/white. The 2 darker ones we r keeping. The black one is named Sasha after her grandma.
If you are interested in one of these schnauzers please contact Renee directly @ renee@pierceschnoodles.com.
They go to the vet for first shots, etc. on June 17. Will be ready to go home after that.
This little cutie is one of Naomi's mini schnauzers that we r keeping. Her name is Sasha named after her grandma. She is such a cutie!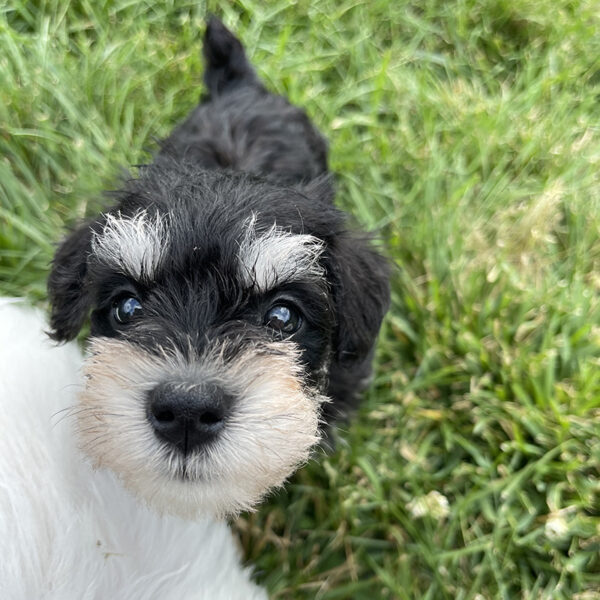 Boys
Girls
puppies