All of Naomi's puppies have been sold, thank you!
Black collar male – This fella is just a sweetheart! He is ready for his forever home now! Been to the vet and is good to go. He is a male pure mini schnauzer. What a cutie!
Brown collar male – He is a white mini schnauzer, has been sold to the McSorley of NC! He is a cutie, loves to be held and loved
Light blue collar male – This awesome little boy went home with the Wilson family as his forever home. They live in NC and they also own a giant Pierce Schnoodle. So he will have a big sister to look up to! The family loves to be outside, walking and kayak. This little fella will join right in. Name TBD.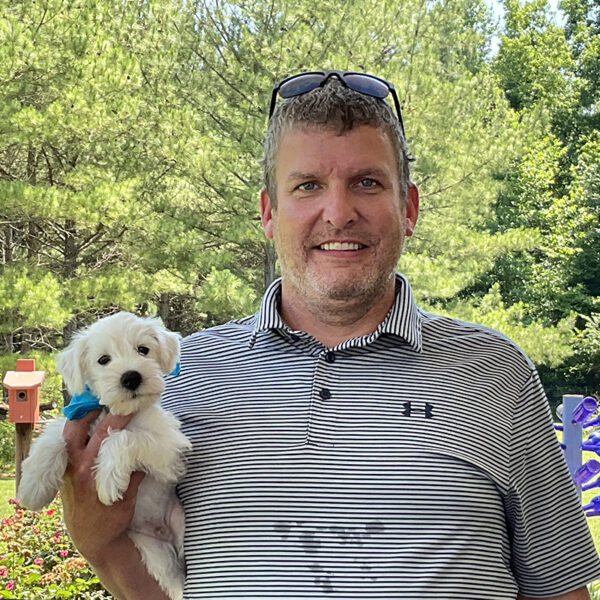 Pink collar female – This little baby went home with the Clark family of NC as her forever home. She is so sweet and loving. She will get all the time and attention. They love to walk and camp and this little one is named Chelle as she will do a lot of seashell hunting and beach time.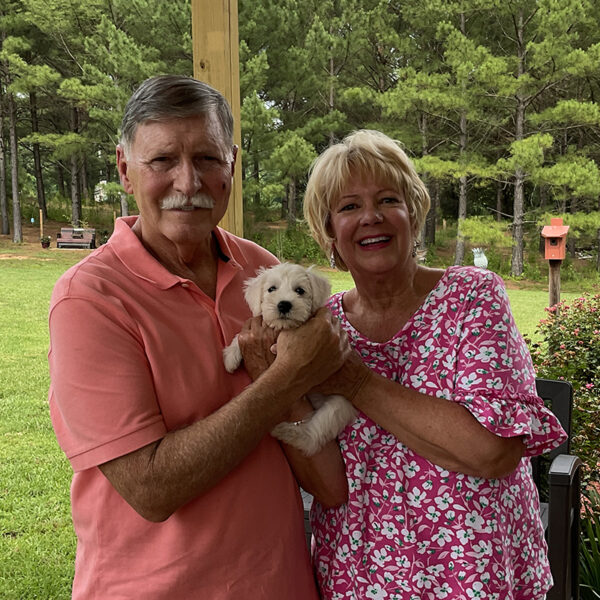 Orange collar female – This is our Rebecca 'Becca' tagged as orange collar. The 3 white babies of Naomis are very much alike. They are learning their names, how to sit and which crates are theirs. Becca is a sweetie.
This little cutie is one of Naomi's mini schnauzers that we r keeping. Her name is Sasha named after her grandma. She is such a cutie!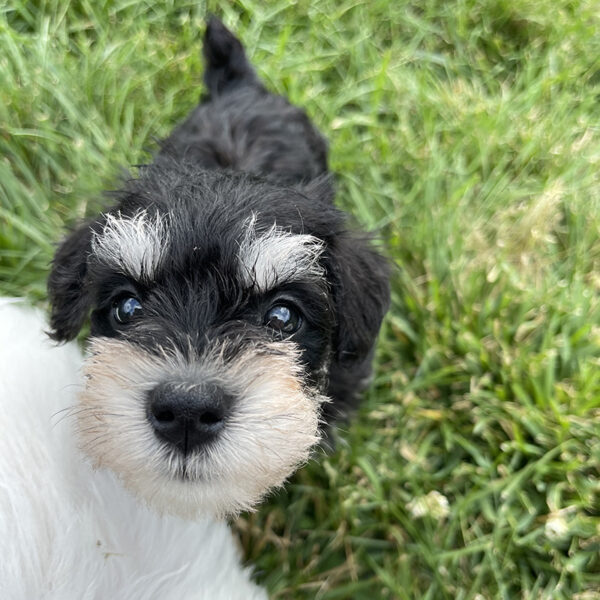 Naomi gave birth to 9 pure mini schnauzers by Hebron.  They were born on April 27th We will be keeping 2-4 of the girls but the others and boys are available to adopt.
Most are cream/white. The 2 darker ones we r keeping. The black one is named Sasha after her grandma.
If you are interested in one of these schnauzers please contact Renee directly @ renee@pierceschnoodles.com.
They go to the vet for first shots, etc. on June 17. Will be ready to go home after that.
Boys
Girls
puppies