All Puppies have found their family, thank you!
This awesome girl is tagged as yellow collar is now named Ruby. She is headed to be with her forever family the Rubios, in MA. She has 2 young ladies awaiting her arrival. She is on the larger size in the litter. Solid black. Confident, loving and just sweet!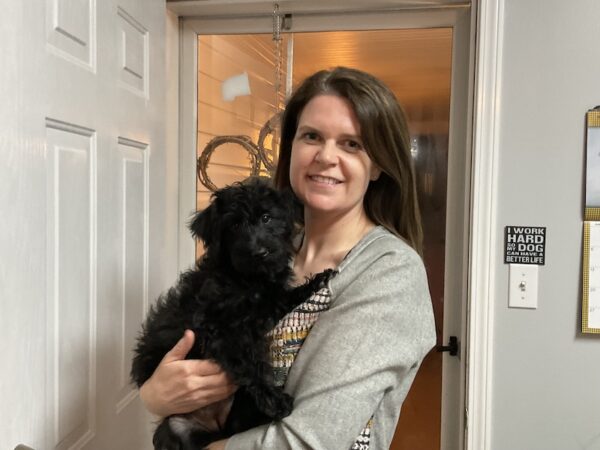 This little fella is tagged as red heart collar went home with the Gamble family of NC. He is the baby in the family and will get lots of time and attention. Walking and going to dog friendly places is in order with the new pup. His name is Truffle.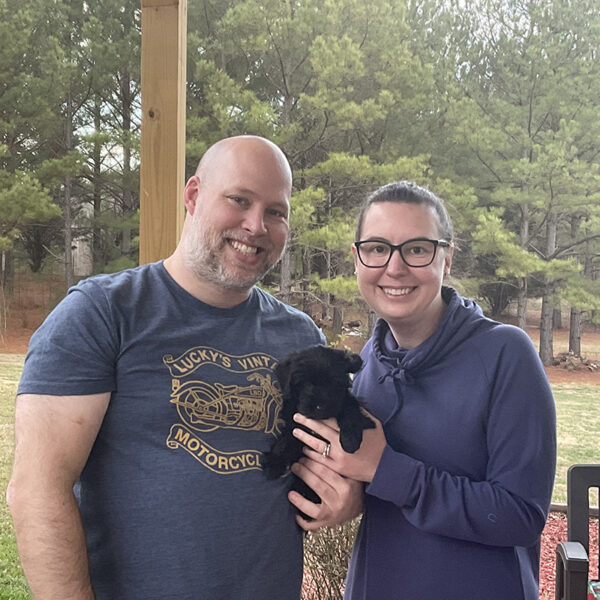 This fella is tagged as light blue collar. He is on the larger size in the litter, small white blaze on chest and few white hairs on chin. Soft and cuddly- loves to nuzzle.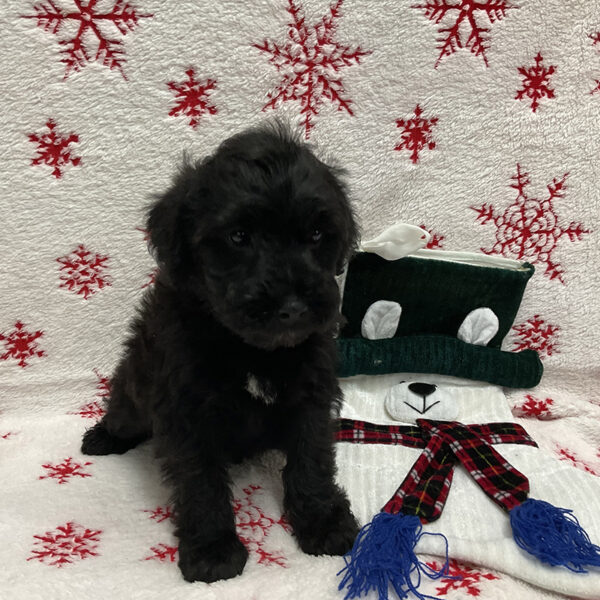 This beauty is female, tagged as green collar. Larger size in litter. Soft cuddly fur, beautiful white blaze to offset black. A doll for sure!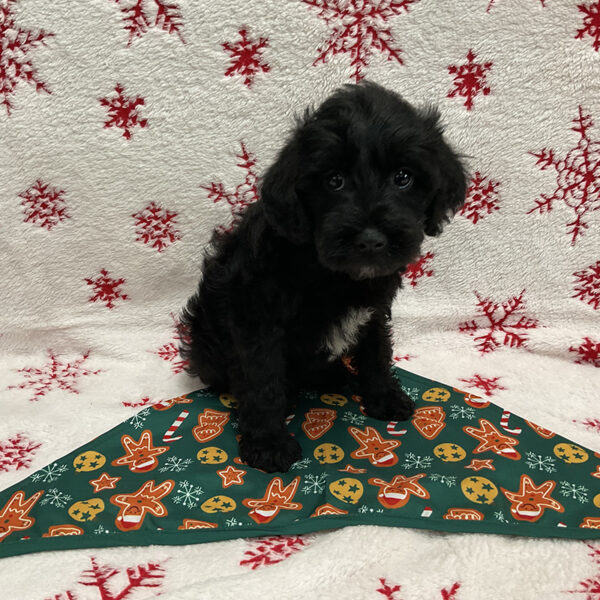 This sweet beautiful girl is tagged as purple collar. She has a small white blaze on chest. Sweet, soft and loving!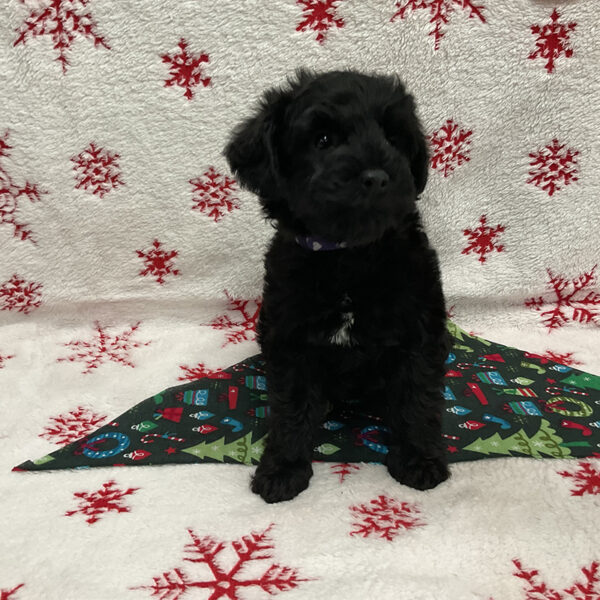 The pup is the largest in the little. So handsome, sweet boy and soft cuddly fur! He is tagged as navy collar with a few white hairs on chest and chin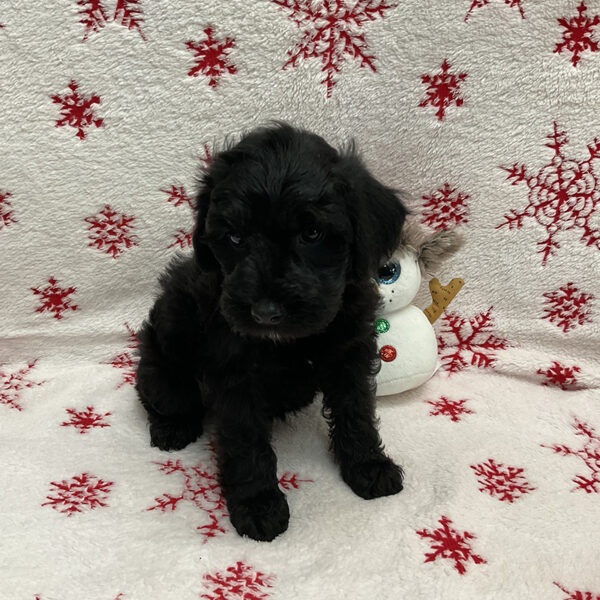 This female is tagged as pink collar, white blaze on chest and chin. Social, friendly and such a cutie.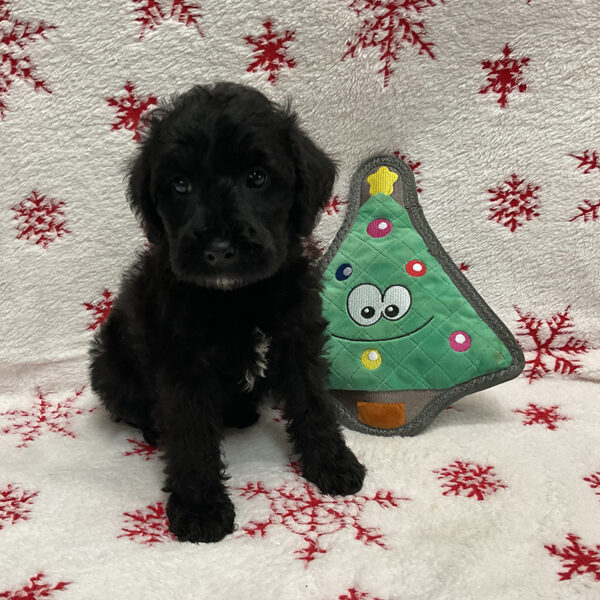 This is Orange Collar, smallest female in the litter- oh so cute. She has a small white blaze on chest. Just a sweetie!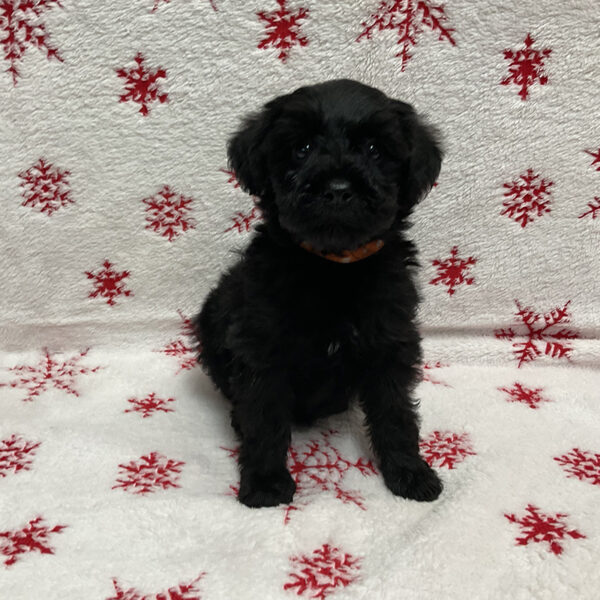 Free time, which they have decided to sleep through. Nail trim and check out. All doing great!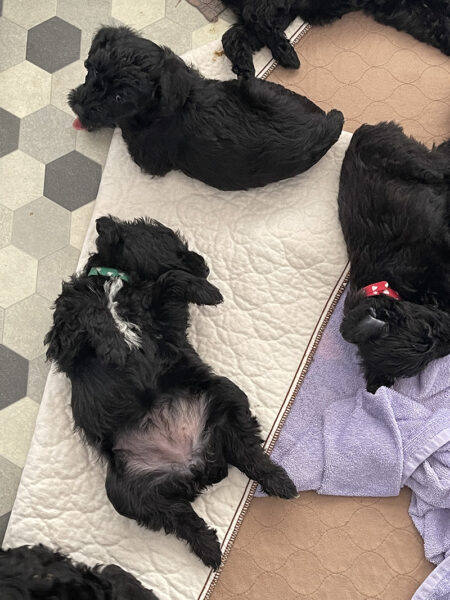 Naomi who is never going to let sister Leah out do her, gave birth to 8 beautiful mini Schnoodles on November 14th. All black with some white blaze, toes, etc. more as they grow. They are all great!