May update – ALL of Shiloh's pups have their forever home! YAY!
Renee's niece and her daughter were here for the weekend, so puppy play time is the activity of the day!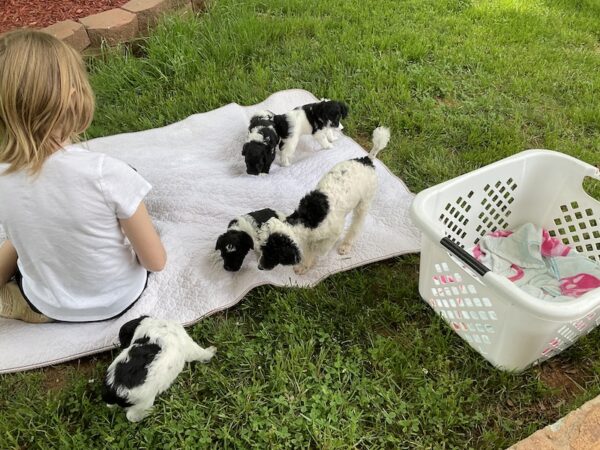 Shilohs pups are tagged with heart collars. All are growing, starting to play, enjoyed outside time but prefer to sleep. They are all doing great. It is a party in the parti puppy playpen.
This female is tagged purple Heart collar. She has a lot of black in her coat. Beautiful!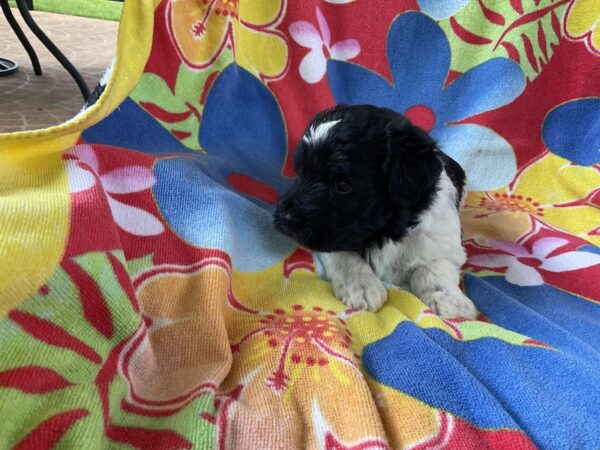 This handsome little fella is tagged as black heart collar. He has a nice mix of black and white on body. Cute face! He is the larger of 2 boys.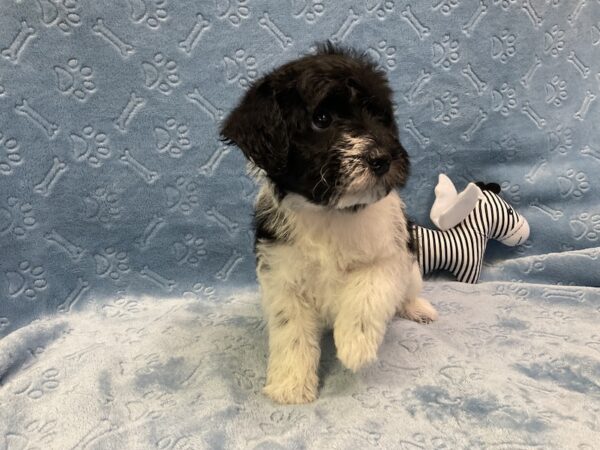 This baby girl is tagged as pink heart collar. She has a black head, she got it from her daddy Zack. One front leg is white and the other one black. Very cool. Sweet one!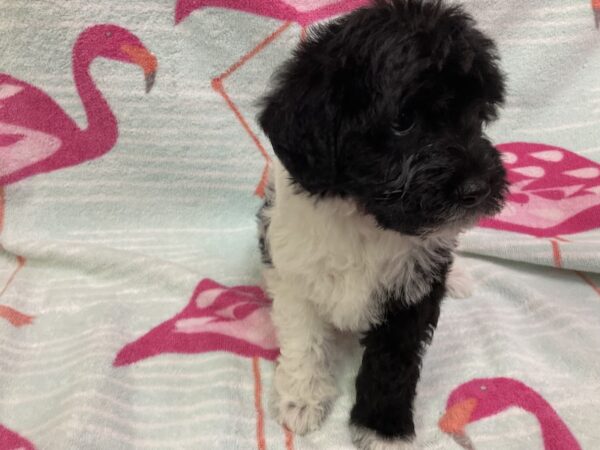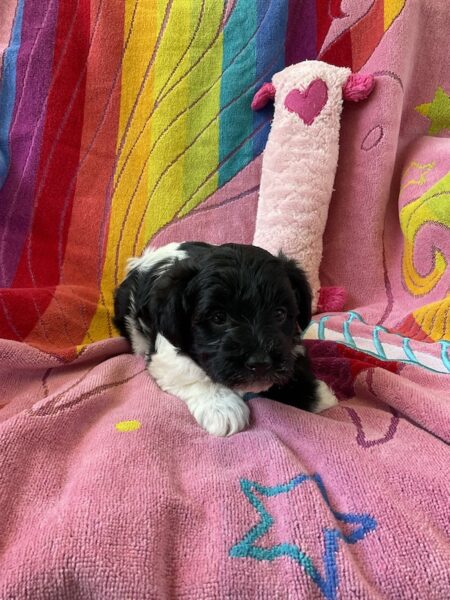 This cutie is tagged as orange heart collar. White on the face is so cute! Body has a good amount of white. Gorgeous little girl!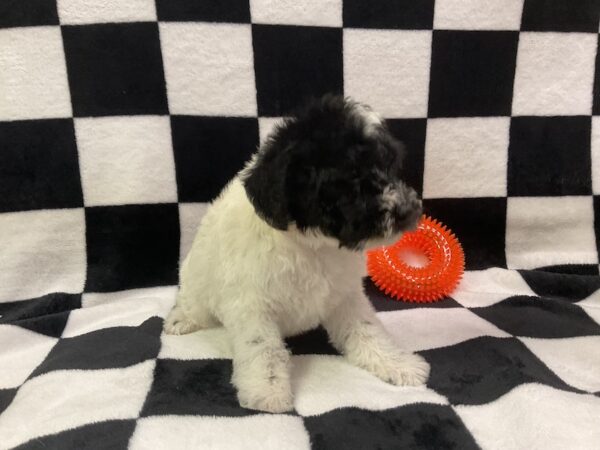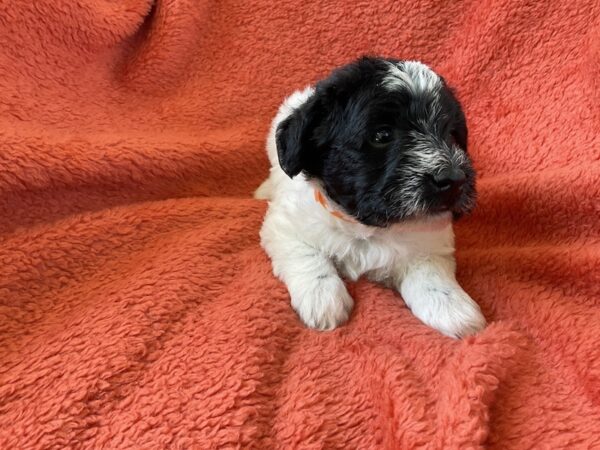 This fella is tagged as light blue heart collar. He is the smallest of the 2 boys. Cool black circles on his back. Such a sweet one.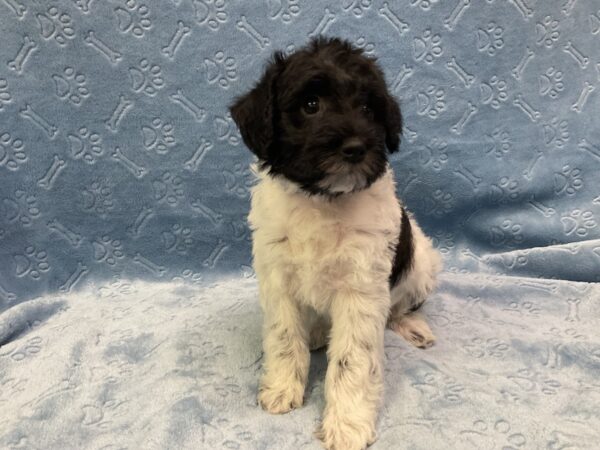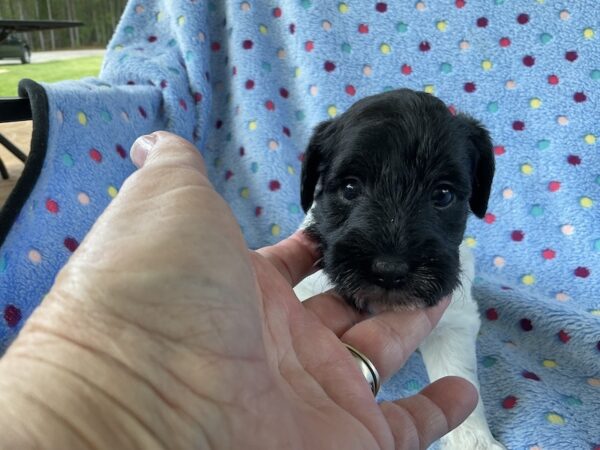 April 1st 2022 – Shiloh's babies! Nails clipped, loved on, photos oh my…. time for a nap!!
Shiloh's boys! These 2 boys are handsome parti babies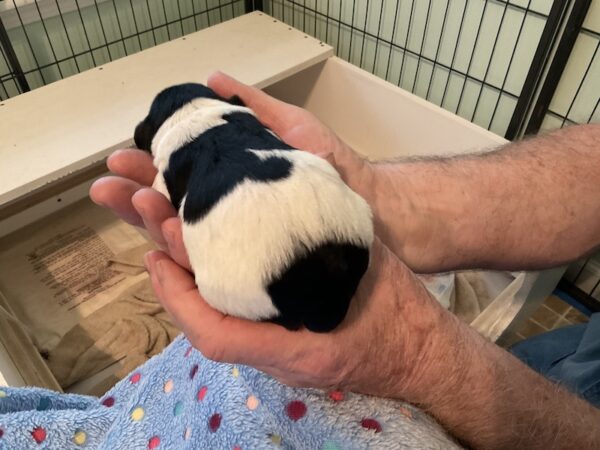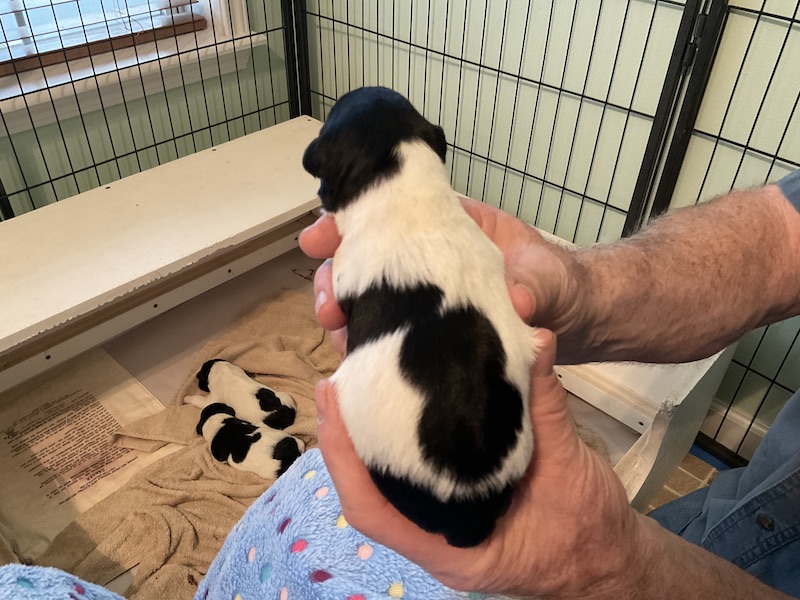 Shiloh's girls! Can't separate these yet. These are the 3 girls. All so beautiful!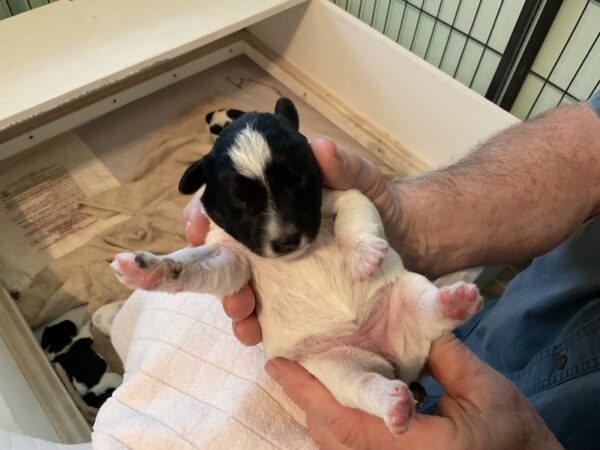 Shiloh being a great mommy!
Shiloh gave birth to 5 beautiful parti pups on 3/24/2022!
3 girls 2 boys.