March 2021 – Zack trying to snuggle in Jacobs space???? love my boys!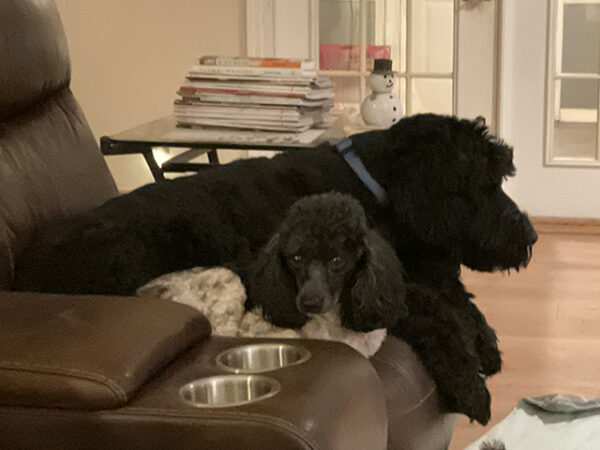 January 2021 – Jacob & Zack resting in our bed.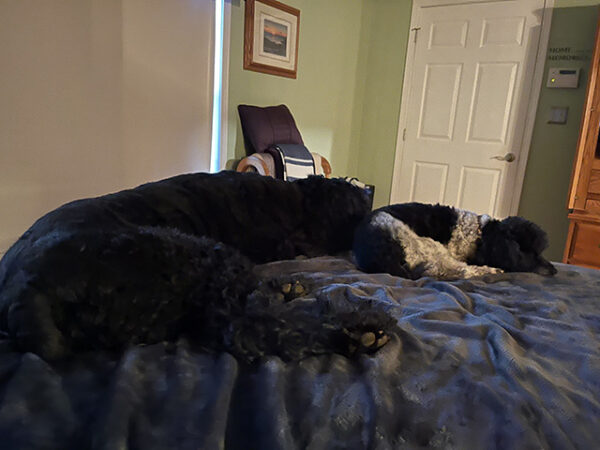 January 2020 – Zack is the best boy! Just a true love, gentle, sweet and so loving.
February 2018 – He has grown into an excellent poodle. He has now fathered 2 litters, (Jolie and Queen Sheba). He is a proud papa! He is super loving, quiet, calm and just a great boy. He loves to go to the office or hang out with us and sleep on the bed! He is a great joy to us!
December 2016 – Christmas picture.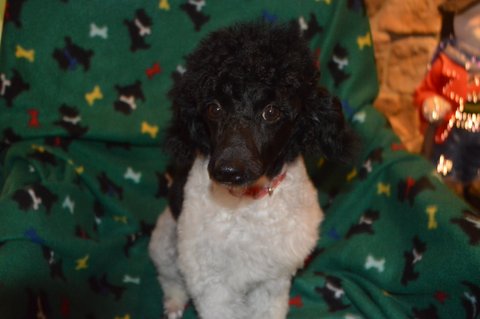 November 2016 – My little parti boy pup (future stud) is growing up. He is 10.2 oz. Just a very very handsome little man! He is very well mannered, loves to be with mom Renee and wines a little when he can't be with her. Just a great pup. Exceptional poodle!
We have a new addition to Pierce Schnoodles! He is a parti poodle (Black and white) and name Zechariah. He was checking out Sasha's babies while we cleaned the box. They were the only ones he could find that were smaller than him! He is adjusting great!