April 2018 – Kasey has retired to a NC home with a retired couple. The Smalley family.   What a life! He is an only pet, has a great big fenced yard, 100% of the attention and got to sleep in the bed the first night! Awesome home for Kasey!  Renee misses him terribly but knows he is being spoiled and once fully adjusted will be super content.

February 2018 – Kasey our apricot tuxedo marked mini poodle is retiring!  He is a sweet boy, a little shy until he gets to know you. He is being neutered this month and preparing for his retirement home. If you are interested in providing this wonderful pup and forever retirement home please email Renee directly: Renee@pierceschnoodles.com.
October 2017 – Kasey at salon and is so handsome!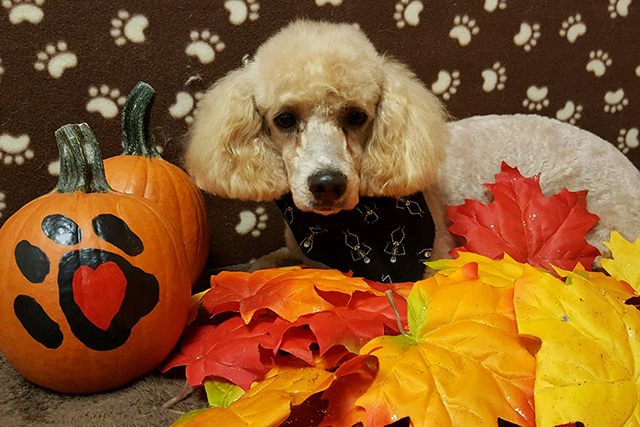 Handsome Kasey has a new summer cut – May 2016
Kasey was being shy while I was showing him off as daddy to Jolie's pups. He clung to my leg – such a sweet boy!
Kasey at the lake, including first swim!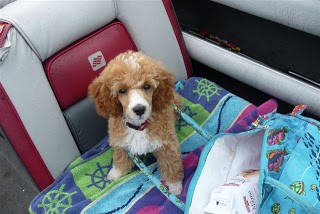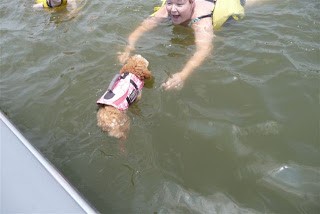 12 weeks.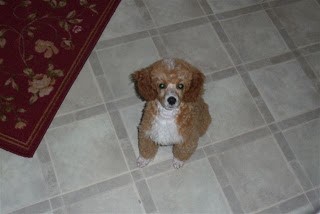 Kasey with Ellie.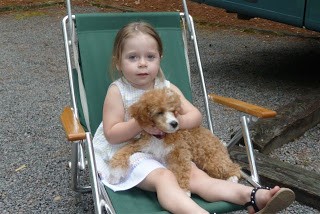 Kasey – 12 weeks old. Growing up! He is so playful and loving. Totally a lap puppy. Loves to go to the office for some peace and quiet. Loves toys and play, but lap time is top priority!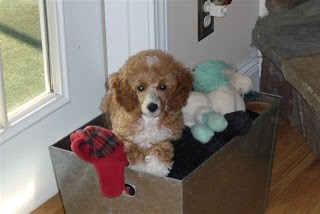 Another new addition to the Pierce Schnoodle family! Meet Kasey Kassel Sweeley! Called Kasey – sometimes KCee and also KC and the sunshine band:)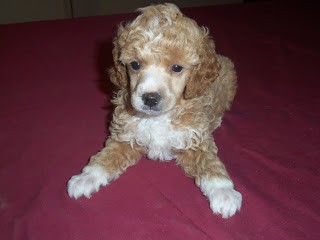 He is a purebred mini poodle, AKC registered and a total doll puppy! He is 9 weeks, 4.5 lbs and doing very well. His preference is to held at this point (all the time) but he is adjusting. He is an apricot with tuxedo marking and 4 white feet – exceptional markings which will come through in future schnoodle pups!
Watch him grow with us!
Kasey's parents – mom Poppet & dad Dillon.
Dillon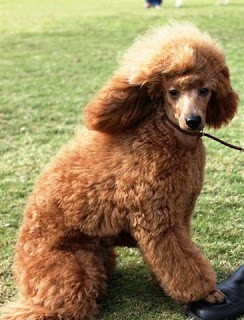 Poppet