February 2018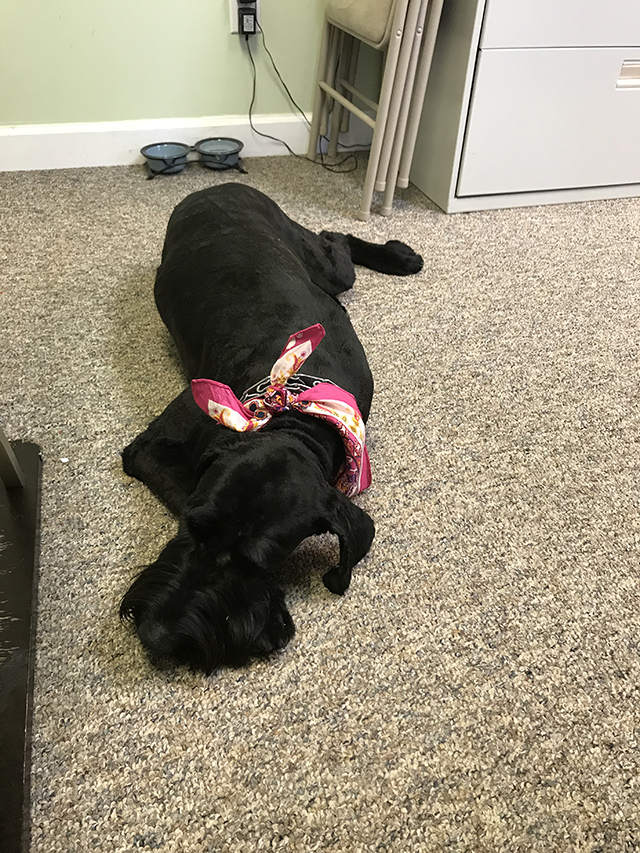 November 2017 – Tabitha resting in office at work.
November 2017
1-9-2017 – Meet Tabitha!!!
She is our new giant schnauzer (future giant Schnoodle mom!) She is jet black and has the softest, shiny fur I have felt! She was the largest female in the litter. We are excited about her future giant babies which will be in 2018.
Born October 6 2016
Dad 90 lbs Pepper and salt.
Mom 60lbs Black coat.