Our beloved Hannah (retired) passed to the Rainbow Bridge on Saturday Sept 10, 2022. She lived her retirement years with one of her sons, Milo. They were totally inseparable. She was well loved by the Quintana family in NJ and she will be so missed by all. She was an awesome girl and her spirit lives on in our hearts!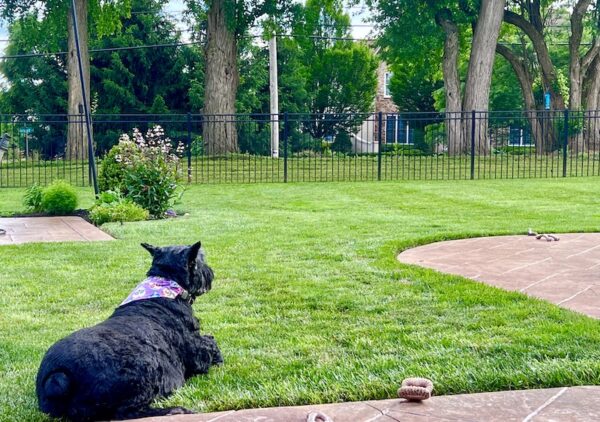 April 2019 – We headed north for Easter with family and took Ms. Hannah to her retirement home with the Quintana family in PA.  She is getting settled, enjoying time with her son, Milo.  He is 4 years old and weighs 100 lbs just like his mom! He is an awesome super sweet gentle handsome boy! His legs are a mile long! Better to run and play. Good reports about Hannah getting settled, she gets lots of love, hugs, head rubs and petting from her new family. It was hard to leave her but she is in a great home.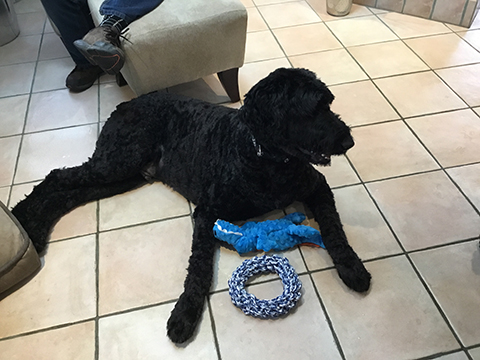 February 2019 – Hannah's retirement home has been determined! She will be joining the Quintana home in PA along with one of her sons Milo. They have room to roam and they will have a great time together!
December 2018 – Hannah by tree enjoying the day!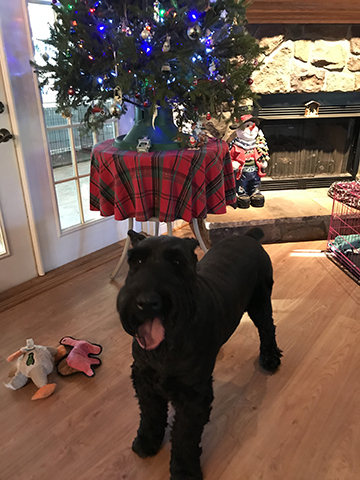 September 2018 – Moses, Hannah & Tabitha running in the front yard!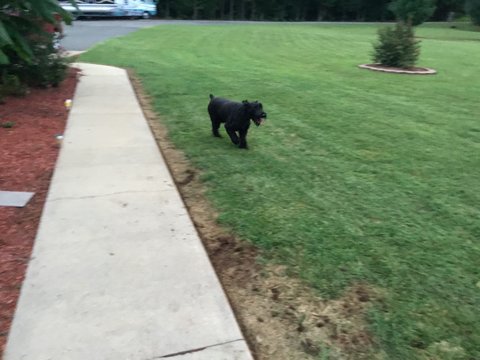 She is 9 months and rock solid, about 60 lbs and full of energy and love. She will make an excellent mom of giant schnoodles.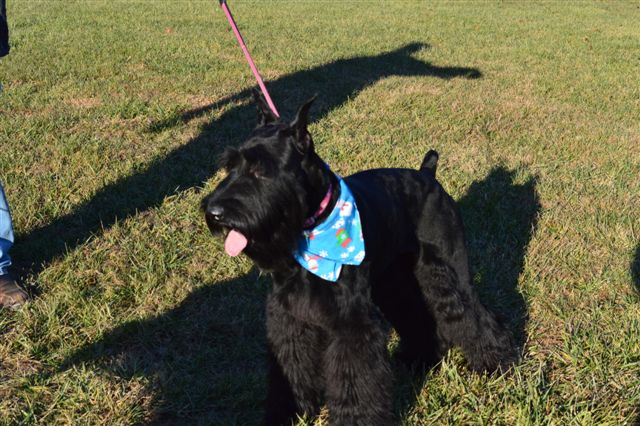 Hannah is 7 mos old and 58 lbs!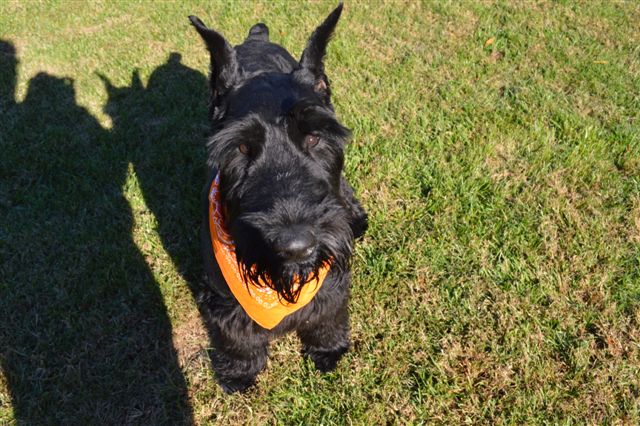 Hannah is growing! She's 49 lbs already! She will be a big girl when grown. She has gorgeous shiny black, thick fur. She will produce beautiful pups when she is of age. Still working on that one lazy ear! But it will stand one day! She will be 6 months on Sept. 16th.
Meet Hannah! Born March 16, 2014. She has a wonderful pedigree, AKC registered and a real doll. Total shiny jet black coat with an outgoing personality. Still can't get one ear to totally stand on its own but that does not slow her down one bit.
She will be a giant schnoodle mom in the future. Watch her grow with us!