February 2019 – Sasha is being spayed and retired. Families that were on her litter list will have first opportunity to adopt her once ready to go to her retirement home. If you are interested in providing a retirement home for her please email Renee directly pschnoodles@hughes.net.
September 2018 – This is Sasha.  She is mom to both Leah and Naomi.  She will have a litter of schnauzers in 2019and then will retire.  We will keep a couple girls to carry on her personality and traits.  She is a great loving lady pup!  She loves to snuggle, hang with us, other doggies or just rest in the sunshine.
Here are new pics of Sasha (December 2013), groomed after her babies! She is so beautiful and produces excellent pups! She will have her 2nd litter in 2014 (see her 2013 litter) – get on her litter list by submitting an application.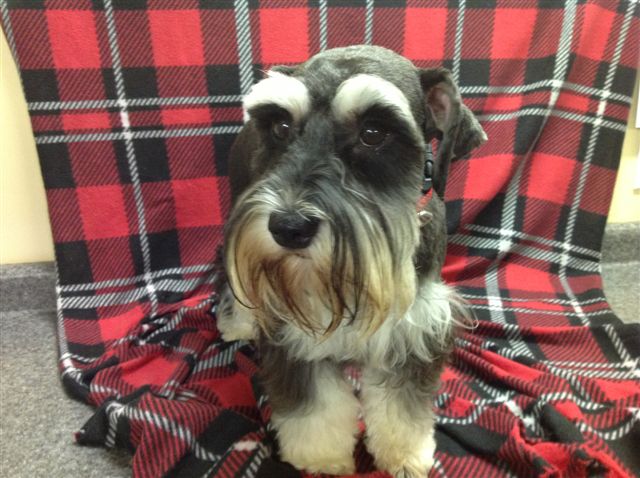 She has grown into a beautiful young lady of 1 year old on May 23rd. She is solid as a 'rock' – typical schnauzer. She has a sweet, sweet personality. Loves to be held and cuddle. She has super soft solid jet black hair and her white/silver markings makes her a stunning pup!