April 2021 – The Small family of NC are thrilled to have Raquel join their family as her forever home. Raquel took right to them and fell in love.  The Small family bonded with her right away as well and it was an awesome match! Raquel will get all the attention and love she can handle, get to go for lots of walks, hang out on the property and enjoy quiet and retirement. ️It was hard for Renee to say bye but knowing the great loving home she is going to made it easier.  Her joy and spirit will be missed, but she is never far.
February 2021 – Raquel hanging with mom.
January 2021 Raquel at work with mama Renee. Making sure she does it right.
December 2020 – Enjoying time in office with mom.
May 2020
Raquel & Zack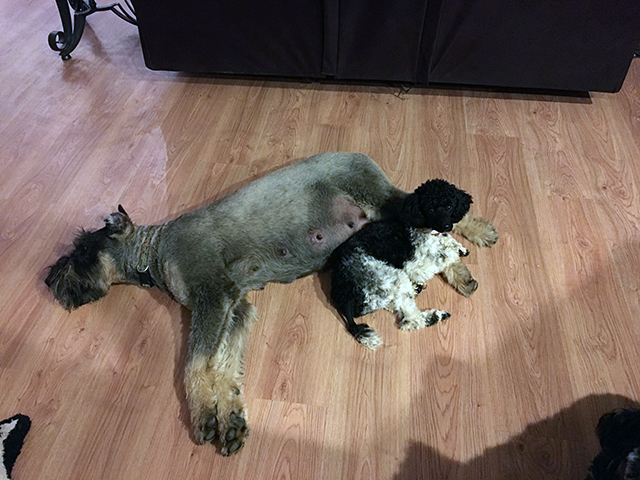 Raquel & Syrah
September 6, 2016
Sweet Raquel resting with her toy.
Weight: 64 lbs (February 2018)